Perhaps you have been thinking that because you are a plus size woman, you are never going to get a perfect dress for your events. This is entirely not true. That feeling you get once you get an invitation to a gala is familiar to all ladies, plus size or not. No lady ever feels like she has the right dress for the occasion. Lots of plus size dresses are designed to bring out the beauty and the curves while still maintaining the required level of elegance. If you are looking to turn heads with your collections of your holiday party dresses, below is a guide that you will find very useful when selecting the right dress to your party.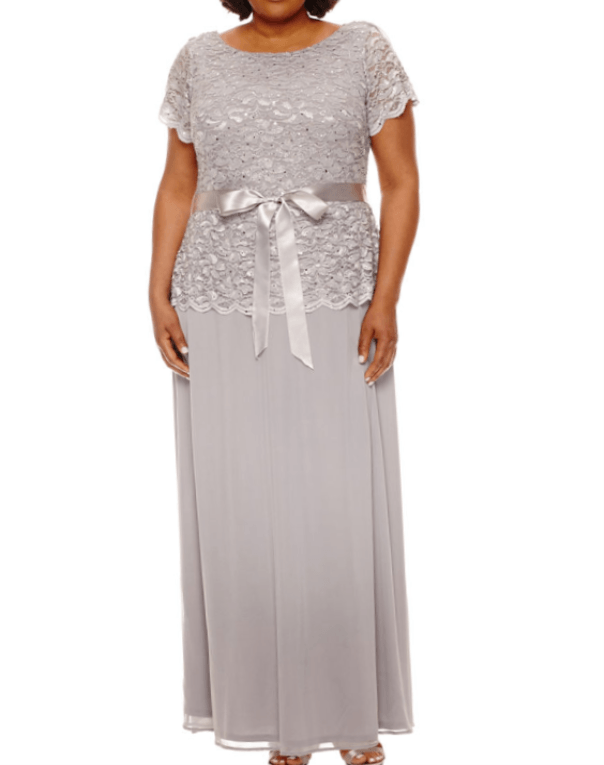 Sleeveless blue long gown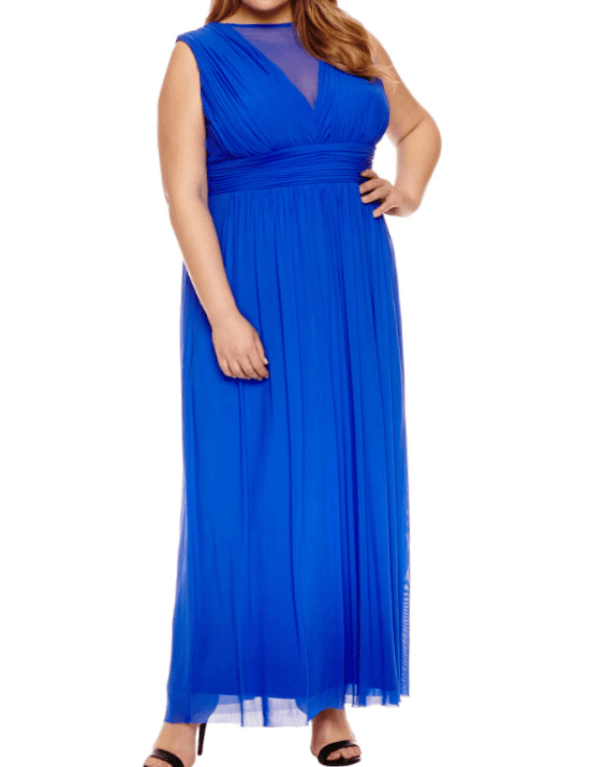 This is one of the perfectly elegant holiday plus size dresses. It is a free-flowing dress that does not bring out the beautiful details of your body; instead, it enhances your curves. Paired with a black pair of heels, you are ready to attend any event.
A short black skater dress with a waist belt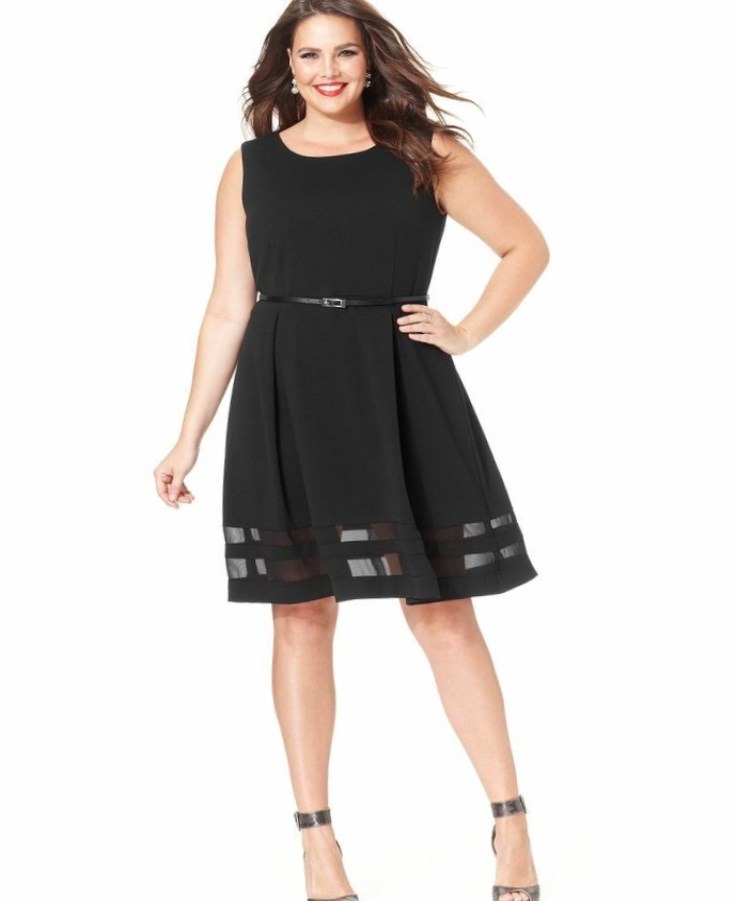 This is a perfect choice of a holiday party dress. The short dress can be worn for almost any kind of party. A formal dinner with delegates, a beach party or just a housewarming party. The dress brings you out as a warm and friendly person.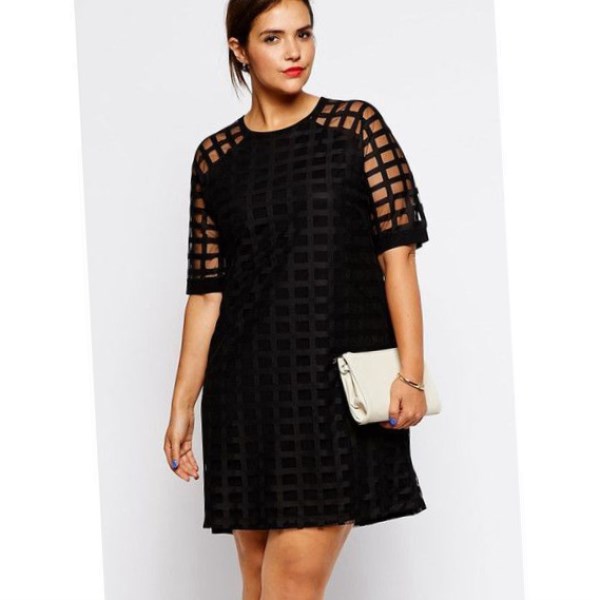 Long velvet gown with sleeves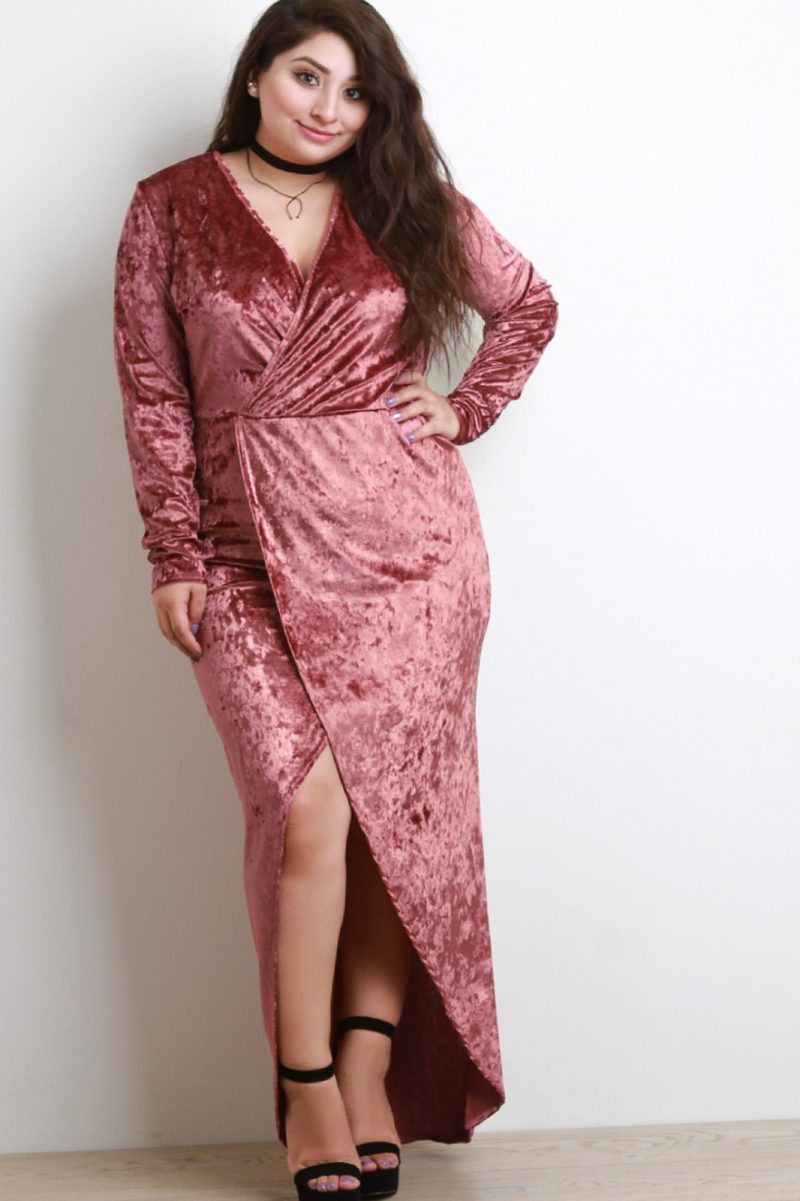 Bring out the beauty of a V-neck dress by buying a gown that couples the V-neck with a long front slit. To show you that your choices are limitless, the maroon dress goes perfectly well with a pair of black heels.
Long royal purple gown with lace sleeves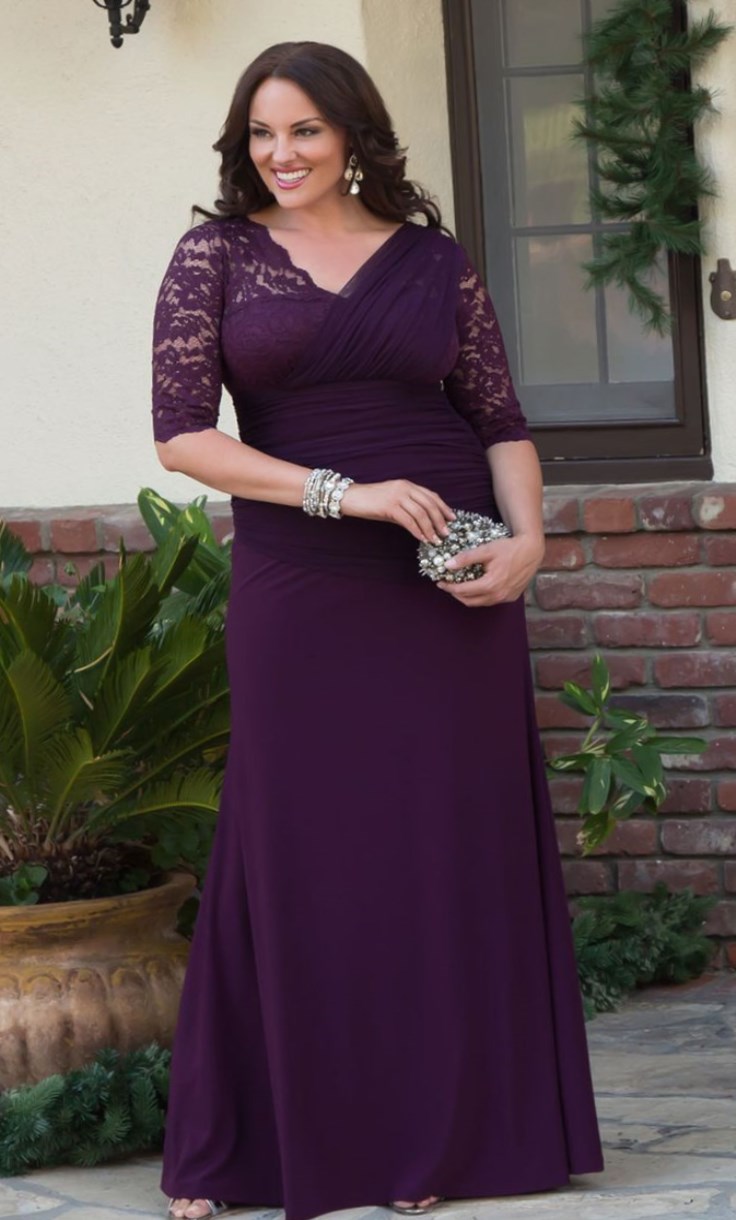 Nothing catches the eye more than a royal touch on a woman's dress code. A long purple gown with medium sleeves made of laces will make you stand out. Accessorize with silver earrings, bracelet, and purse. To even brighten your looks, use a silver pair of heels.
Black skater dress paired with gold accessories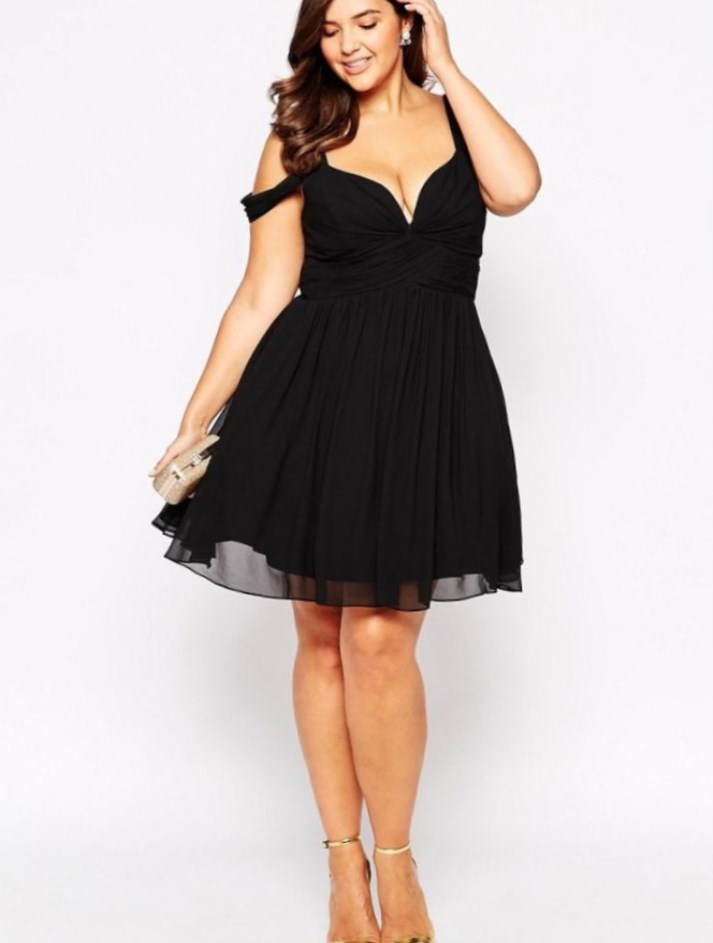 You probably have heard people say that a black dress goes for any occasion. This applies when you accessorize appropriately. A short skater dress that has a long V-neck will go perfectly well with golden clutch bag and a pair of shoes.
Fit and flare dress with elbow length sleeves
The dress is a combination of comfort and style. It is a perfect gown for evening parties. Its length and elbow reaching sleeves will keep you warm.
A navy blue front slatted dress with short sleeves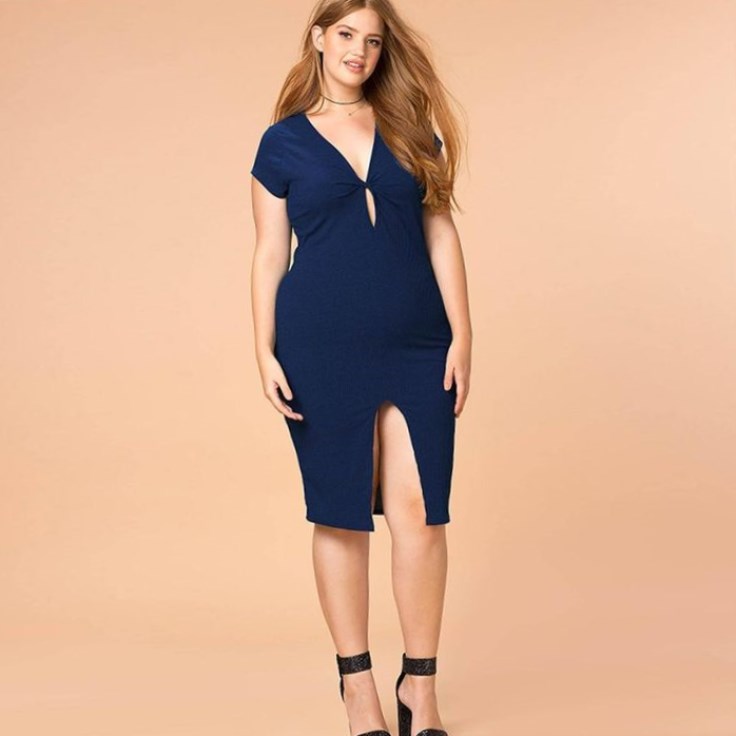 The navy blue dress brings most of the attention to your cast area and the thick thighs. Nobody will even notice how big your arms or tummy areas are. The dress is a killer.
A maroon knee-length V-neck dress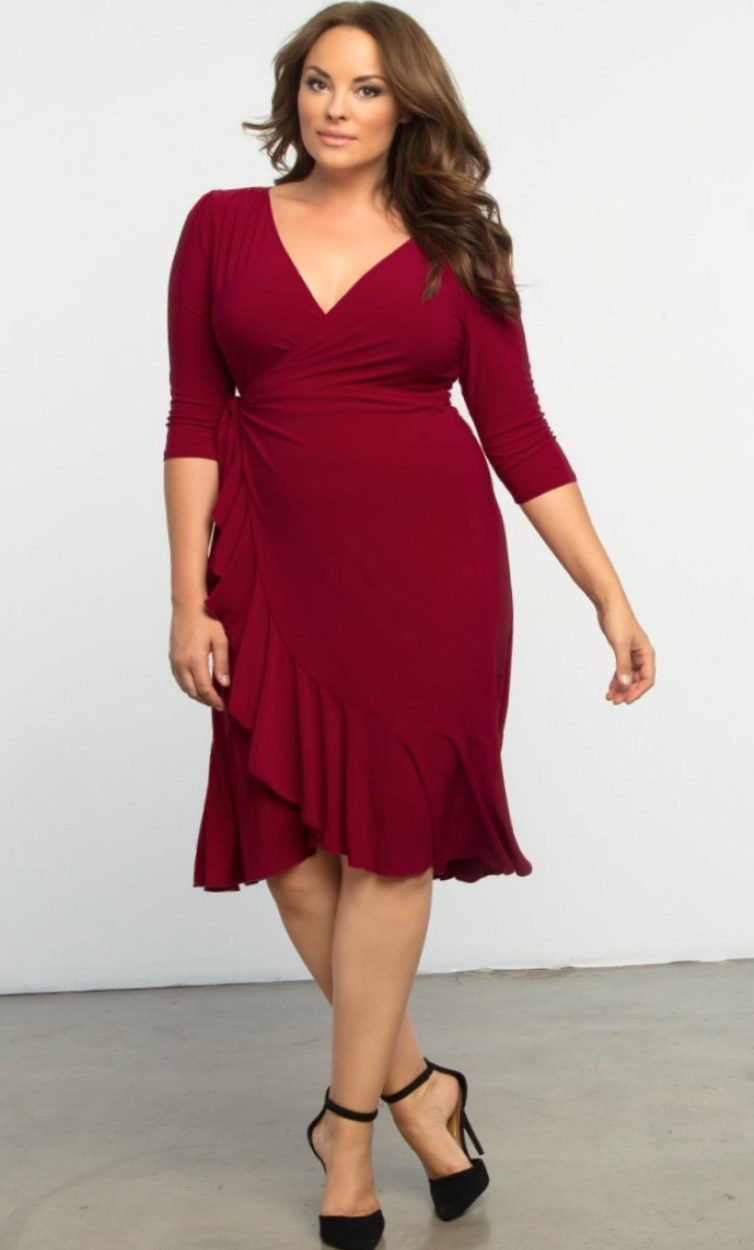 The dress works very well because of its unique design. It is designed in such a way that you wrap it around the waistline and ties it from one side bringing out the curves.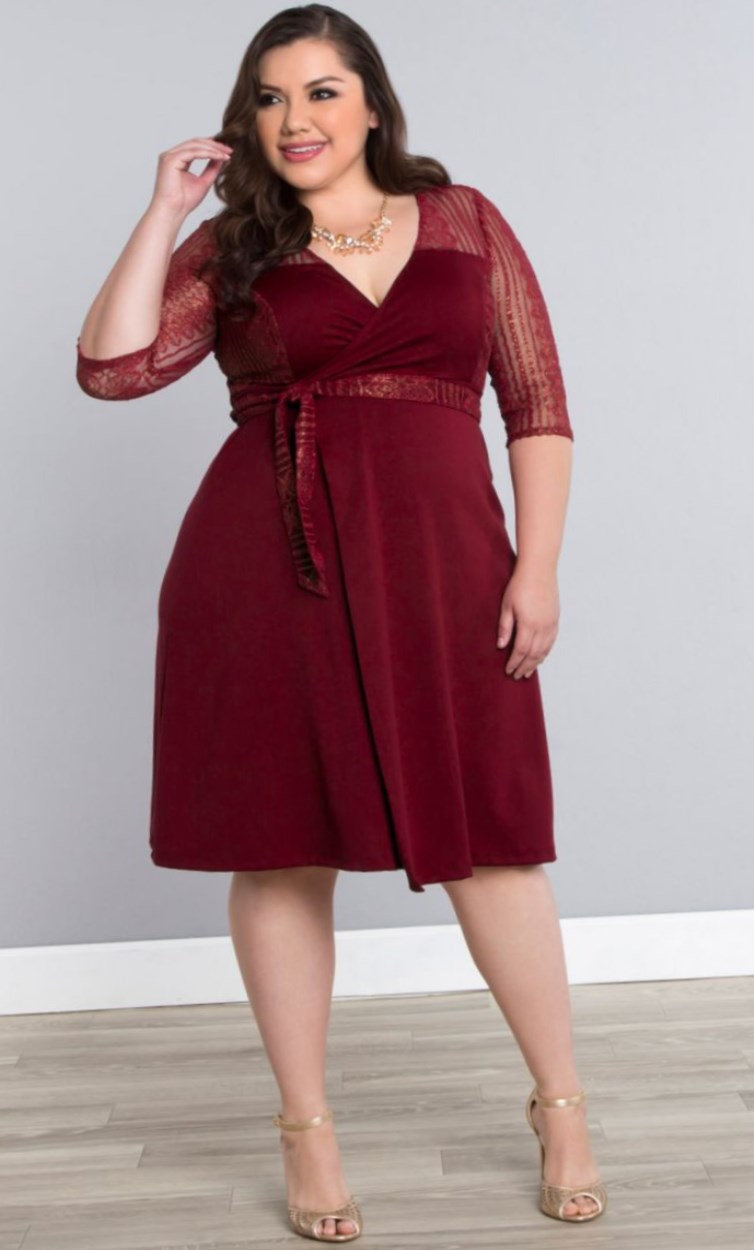 long red holiday gowns with a black pair of shoes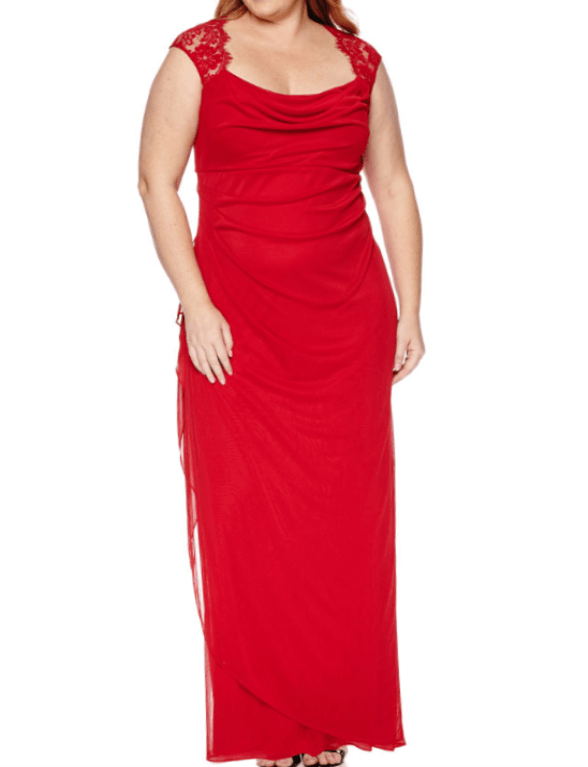 For some reason, red gets the attention of all in a room. It will make you stand out. A long red dress will make you look sophisticated and classy. A touch of laces at the shoulder straps brings out a great touch.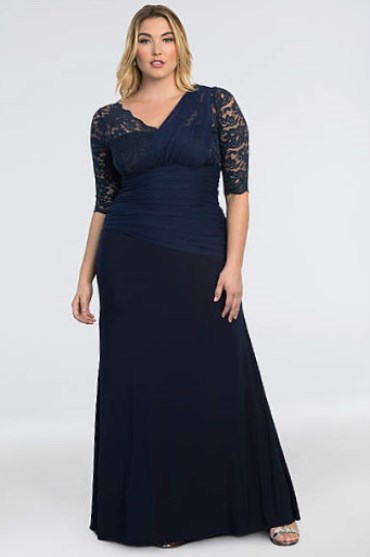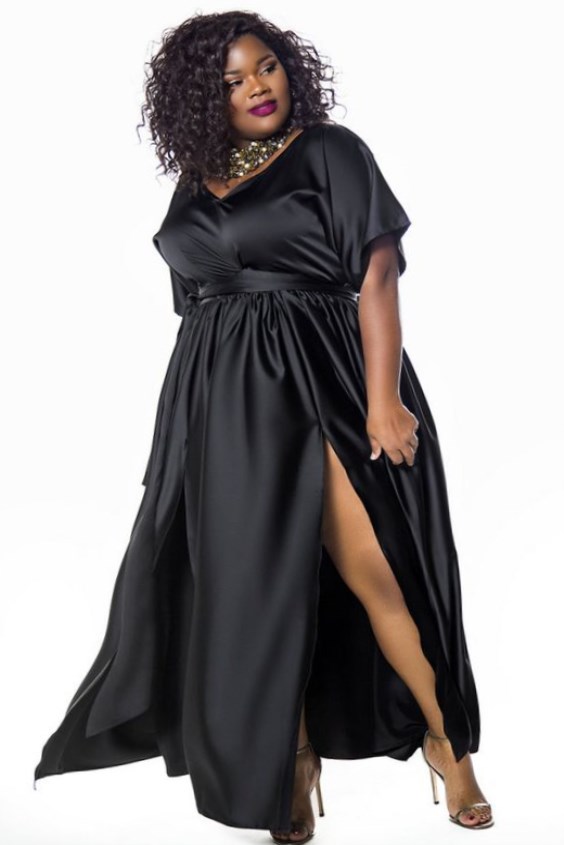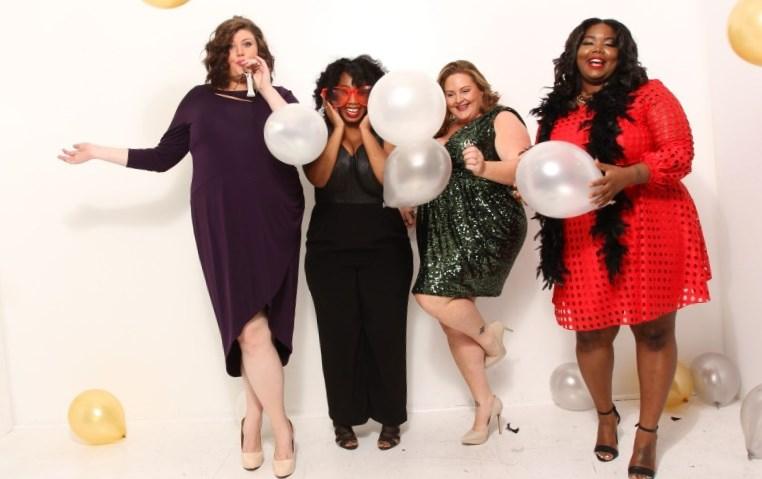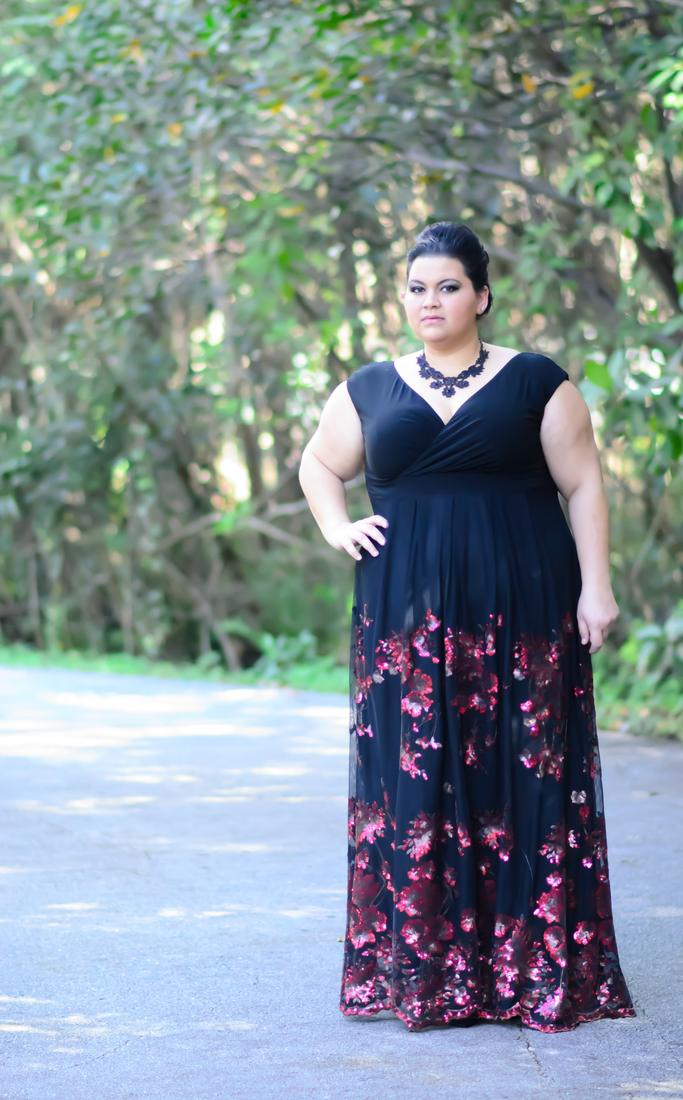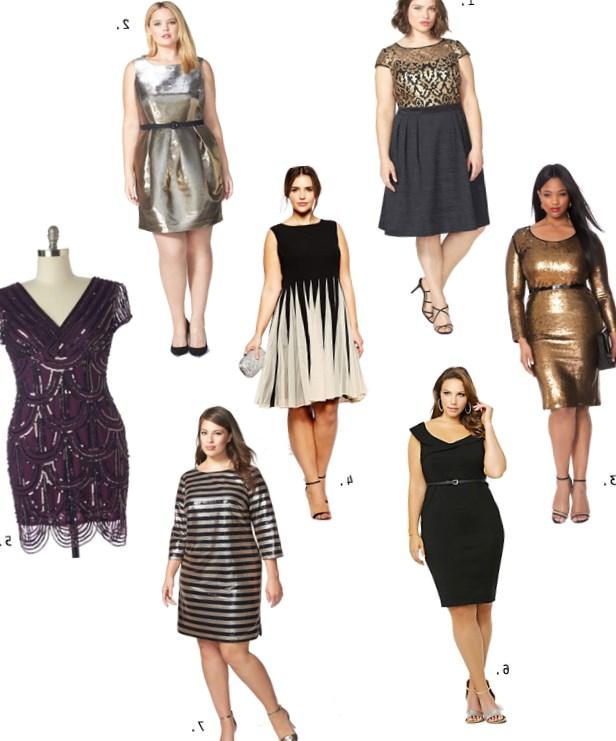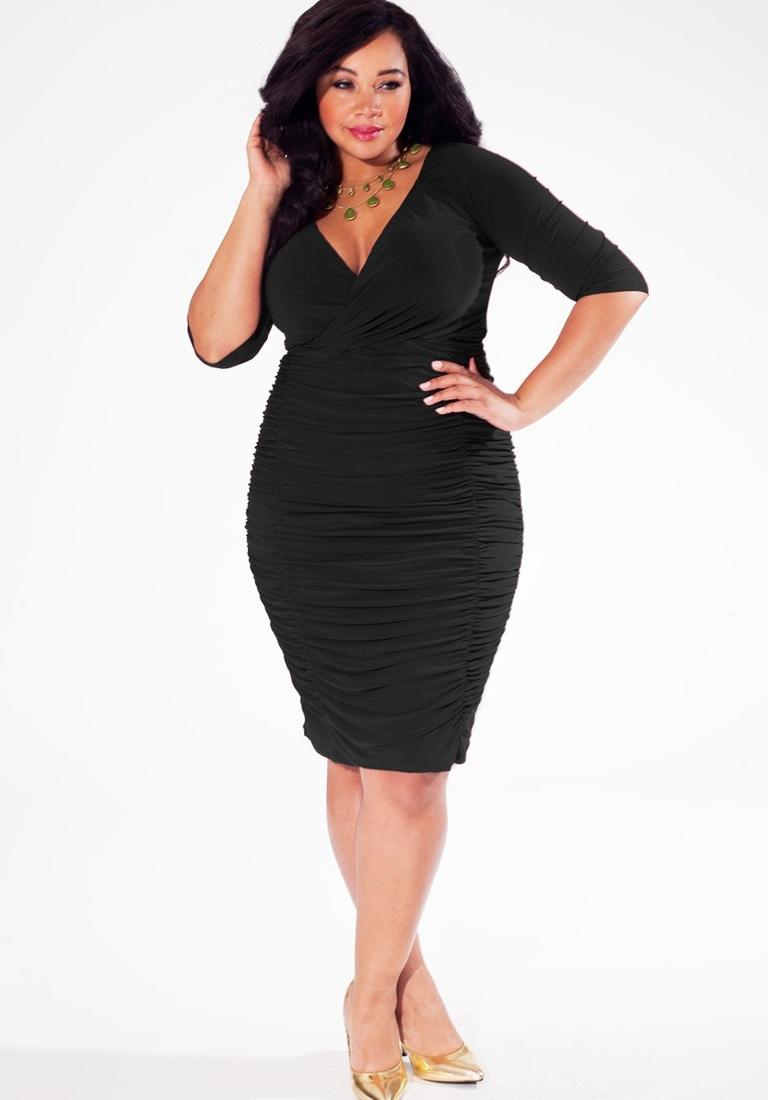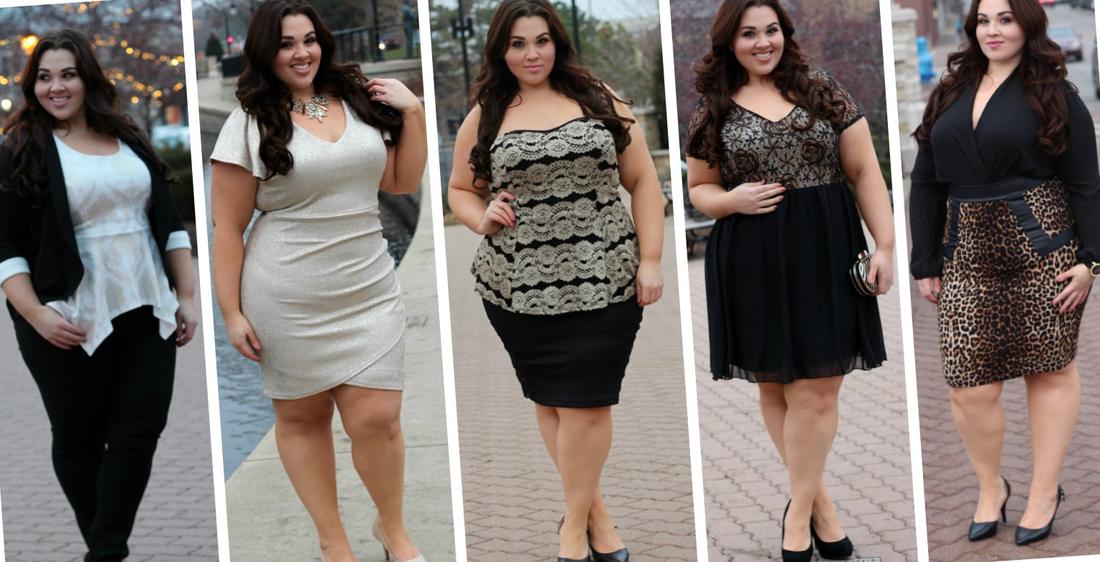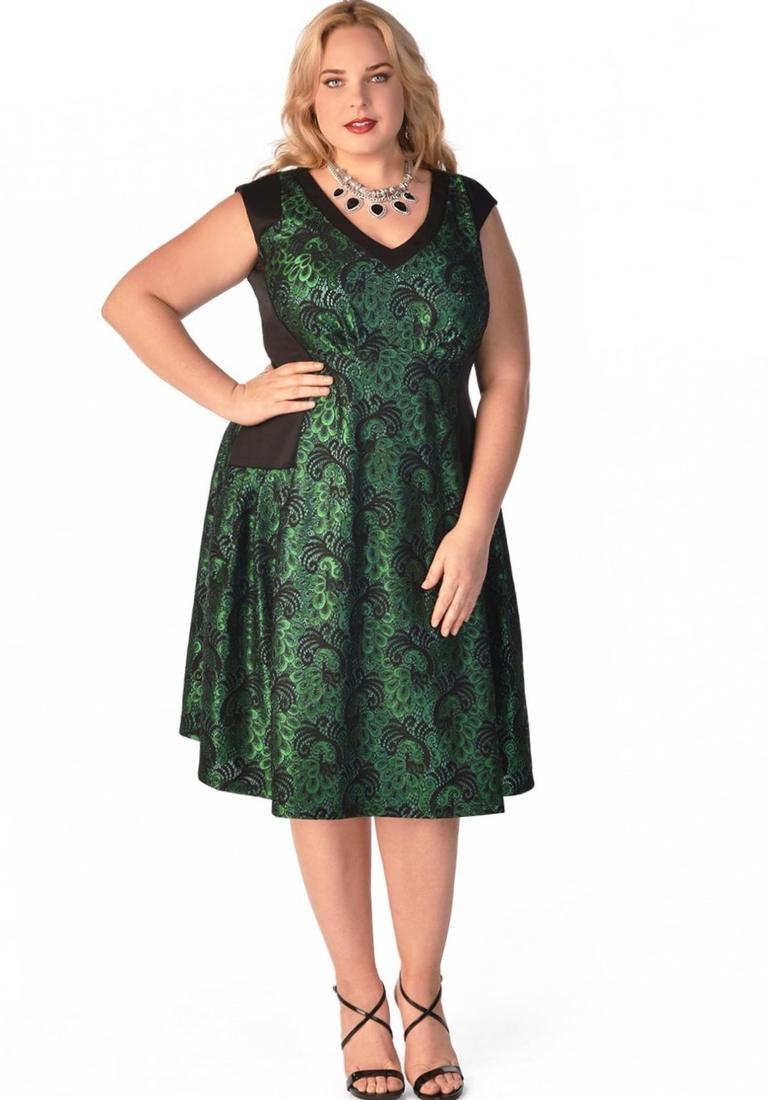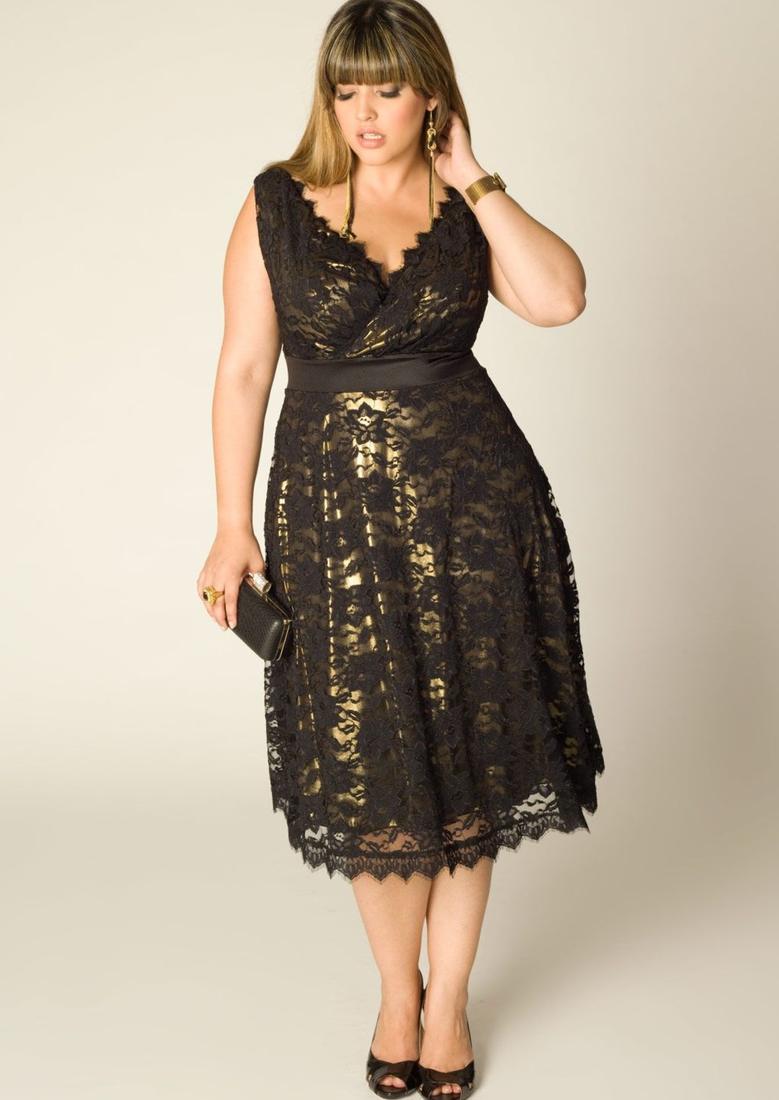 A short double layered dress with lases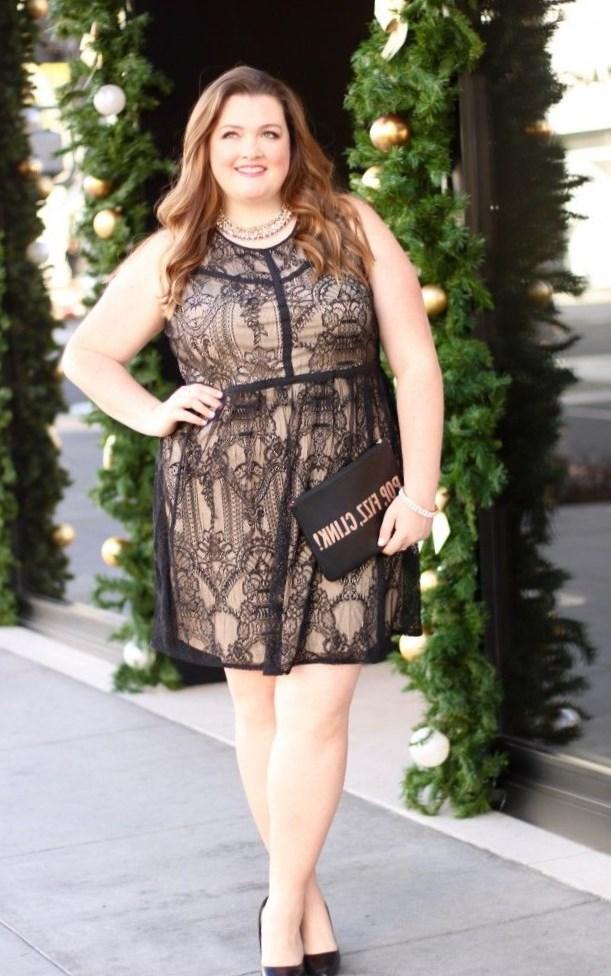 This dress is a must-have for any full figured lady looking for an ideal holiday fashion attire. It is even more convenient when used at your holiday parties that you host in your home. The top layer of the dress is a patterned lases showing the plain inner fabric. A pair of black heels completes this look.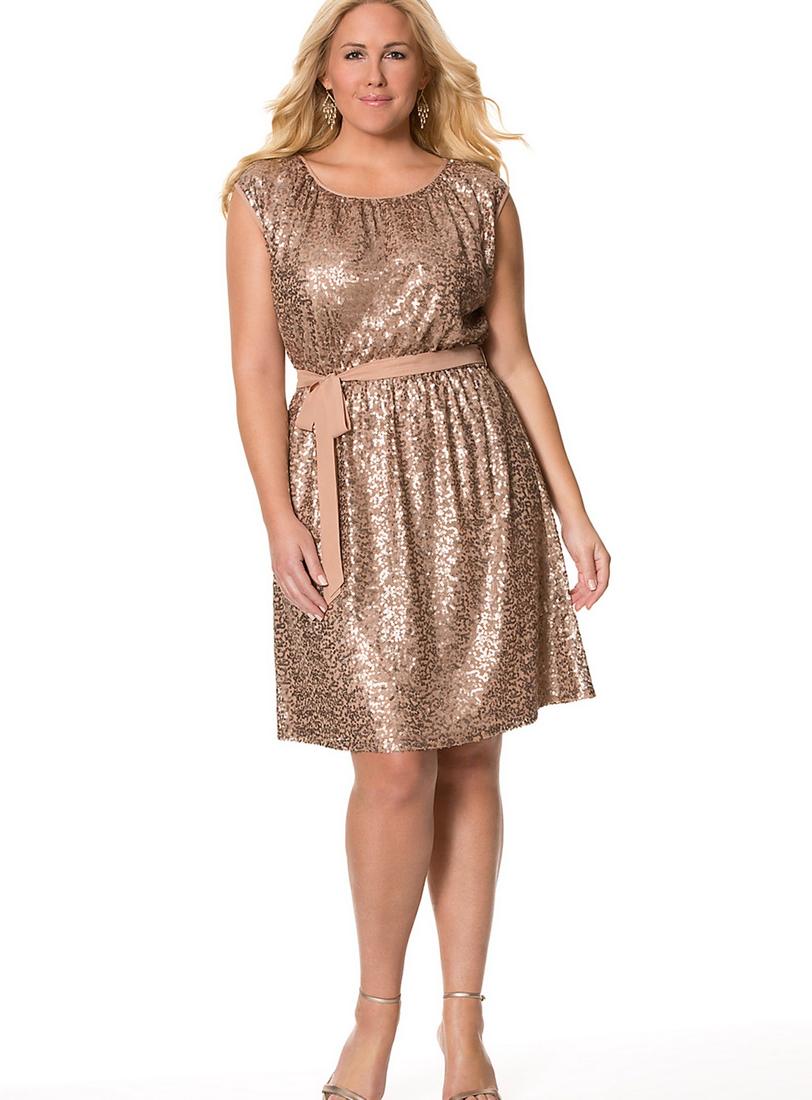 The list of holiday dresses suitable for plus sized ladies is endless. If you want a dress that will bring you out as a warm and welcoming person, there are plenty. Size is not a hindrance at all. In fact, most dresses for plus size ladies are among the most admired dresses.