If you want a new look for fall this year, check out these plus size fall knit dresses. The autumn styles for plus size sweater dresses are designed to show off full figured curves. Fashion trends 2019 for fall speak to big hips and big bust as an asset when designing these knit dresses. These dresses are styled to wear day or evening as well as showing off the serious and the sexy parts of you that are so appealing. This selection is both exciting and trendy. Check out these photos of possible additions to your new fall wardrobe.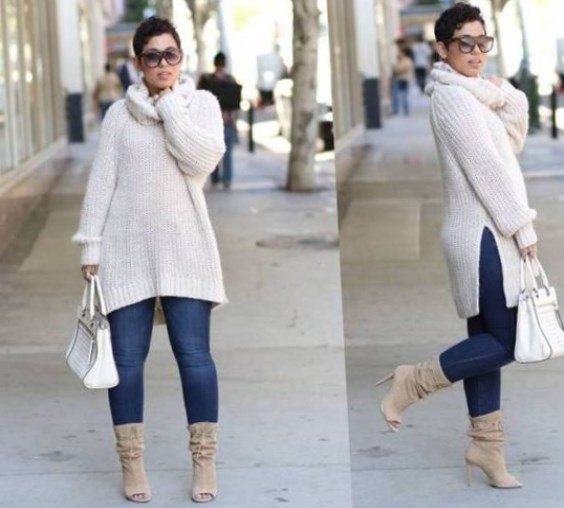 Most Stunning plus size sweater dresses for fall 2019
Purple Long Sleeve Mini Sweater Dress Plus Size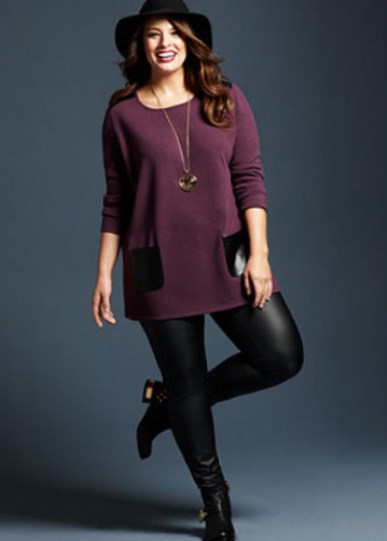 This 2019 fall ensemble is just the outfit to turn heads when you appear. Wearing this sexy purple mini sweater dress with those too cute contrasting front patch pockets will bring daring thoughts to those who get caught-up in your allure. Coupled with boots and a wide brim hat, you will complete the fantasy.
Allover Ribbed Maroon Sweater Dress Plus Size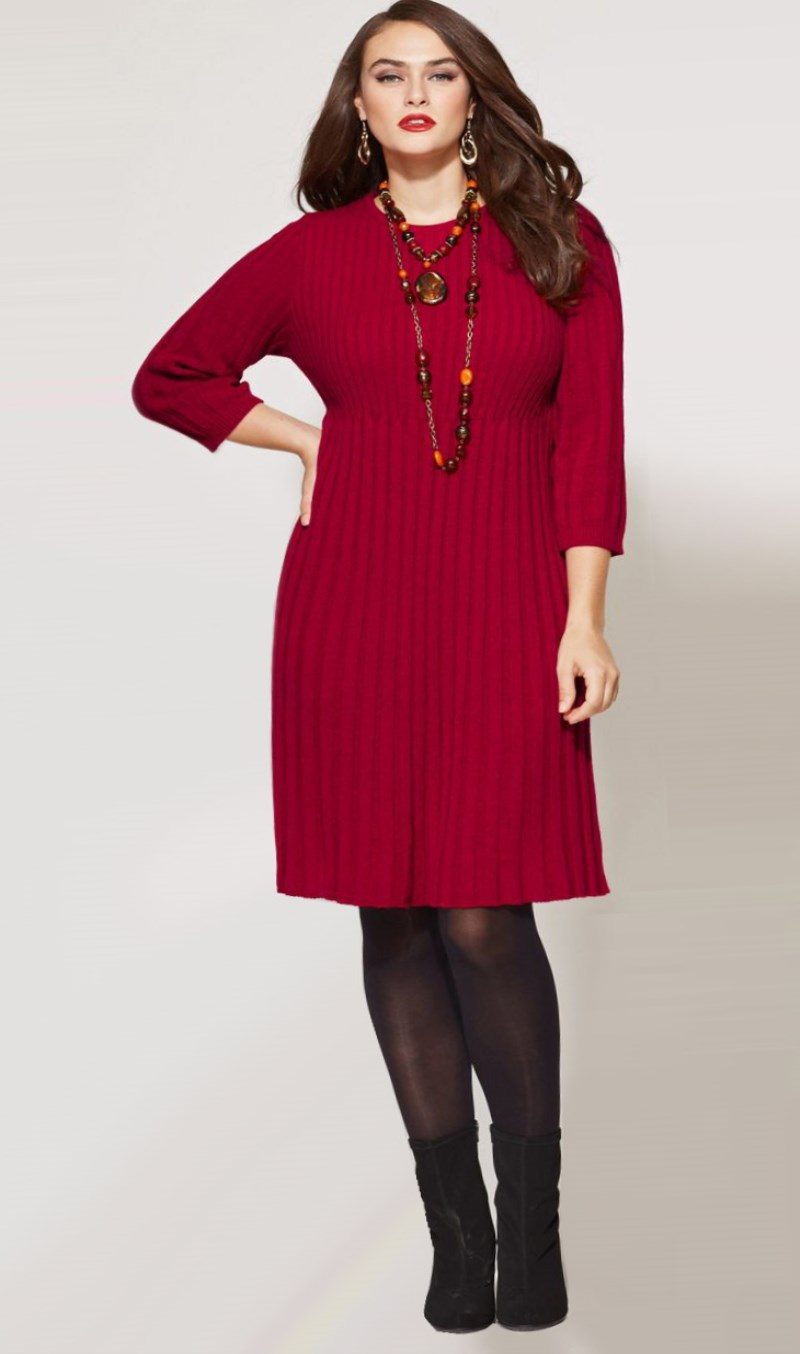 Own the room when you walk into any venue wearing this long sleeve ribbed sweater dress. You have beautiful curves and this empire waist dress will accent them in a way no one will be able to resist. You can showcase your favorite accessories as this dress is the perfect backdrop creation trending in fall 2019.
Area Dye Cowl Sweater Dress Plus Size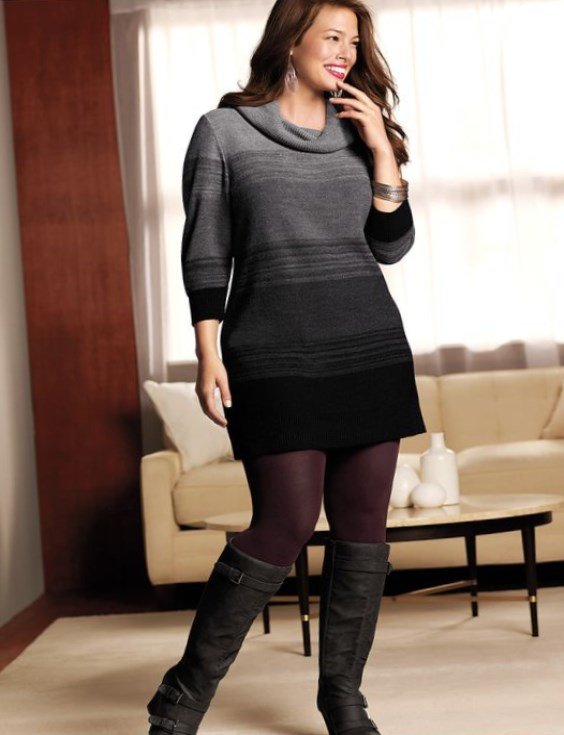 This striped sweater dress makes a great fall statement with its cowl neckline and three-quarter length sleeves. The above-the-knee hemline begs for knee or thigh high boots so you can go for a stroll through falling leaves with a swing in your step wearing a Fall 2019 trendsetter.
Belted Sweater Dress in Plus Size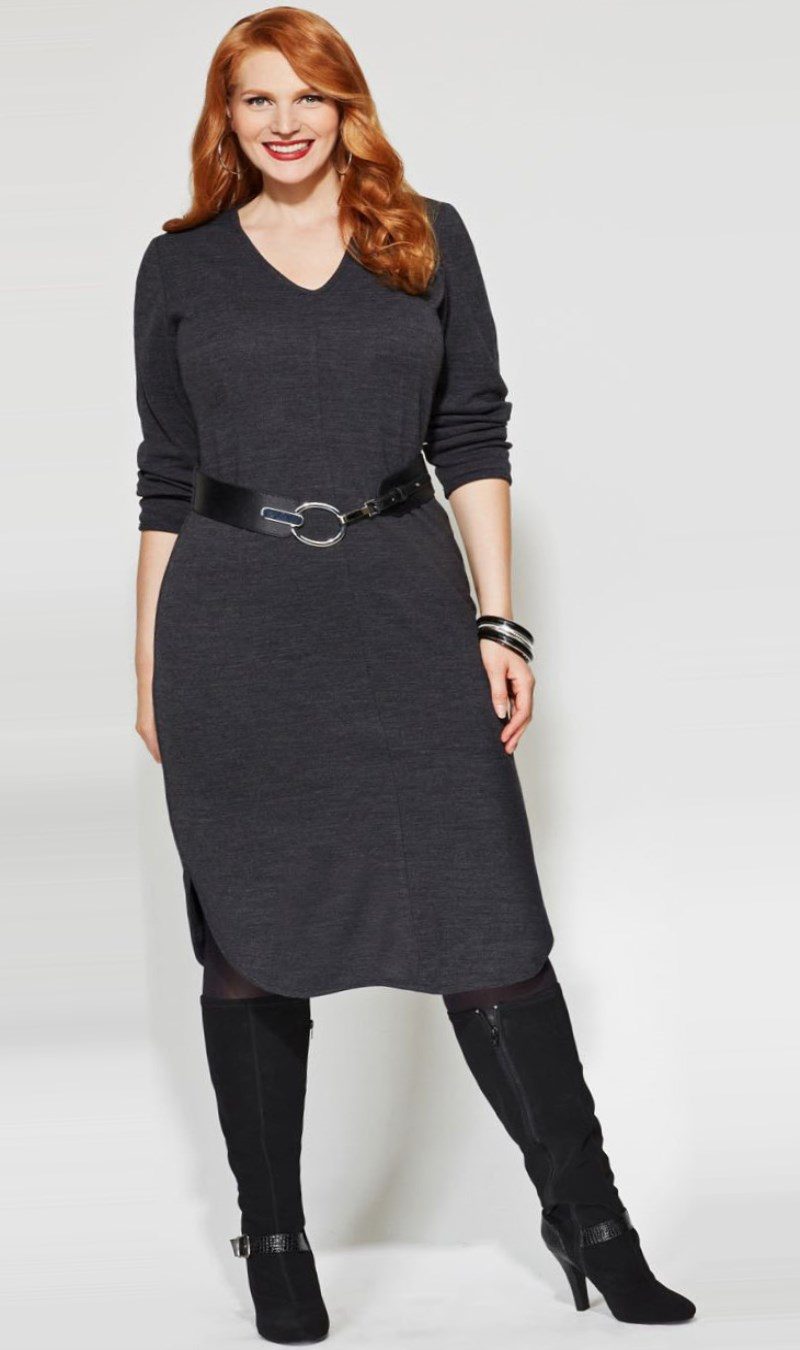 This below the knee, long line, fall sweater dress will show your full figure off beautifully and the v neck will add just a bit of a tease. Add the belt to accent your waist and all you have to do is strike a pose when you enter the room for immediate applause.
Black and White Abstract V Neck Knit Dress
Cowl Neck Plus Size Sweater Dress from Lane Bryant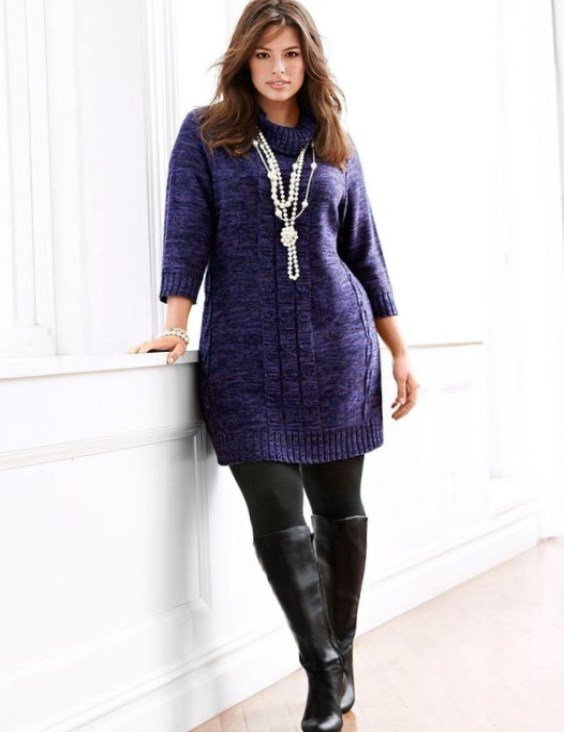 Purple is the color of royalty and you will reign over any occasion wearing this cowl neck, long sleeve, 2019 fall sweater dress. The cable knit long lines will help accent your best plus size features while you rule over any situation.
Gray Dress That You Will Love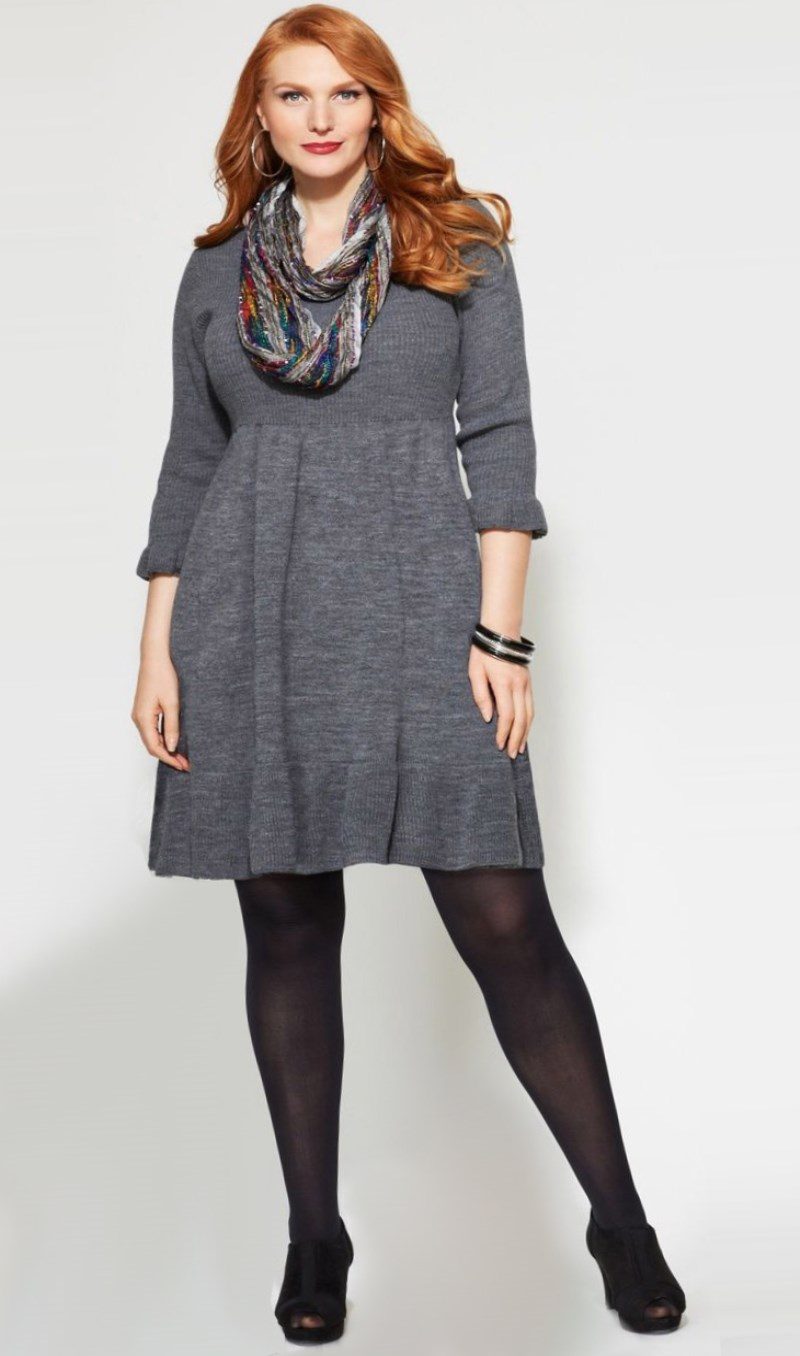 Marilyn Knit Plus Dress for fall 2019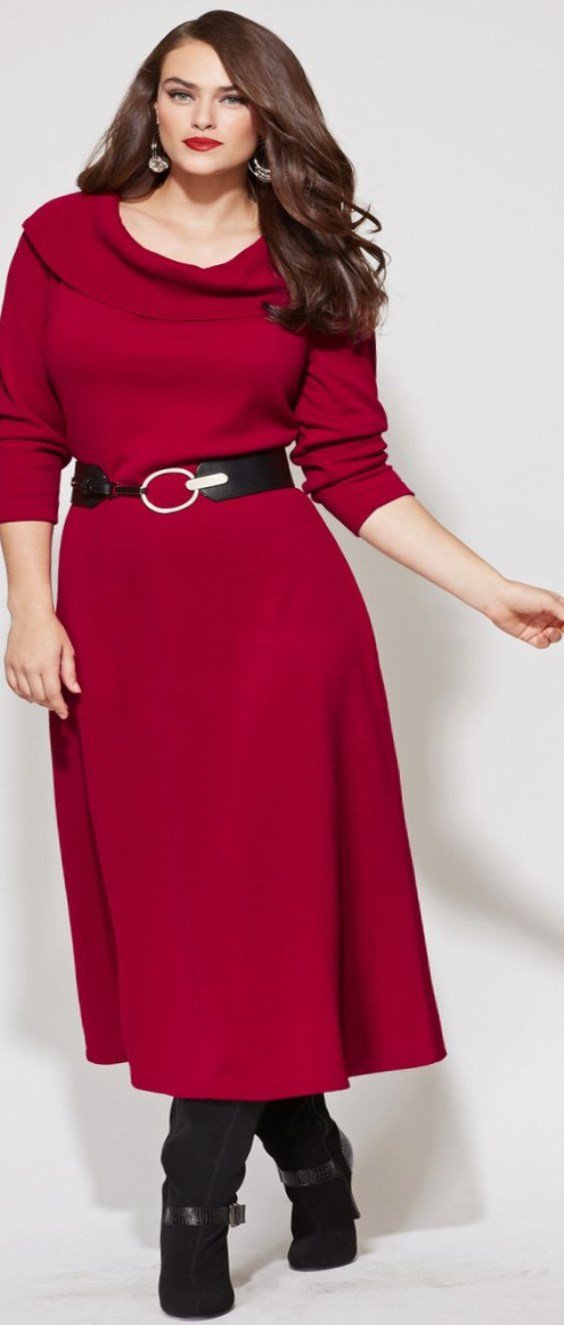 Fall 2019 is the perfect time to wear this scoop collared neckline, calf length dress. This dress will equalize an abundant bust and full hips when adding a belt to draw the eye to your waist. This style is great for the office and can carry over to the evening out itinerary.
Plus Size Handkerchief Hem Knit Dress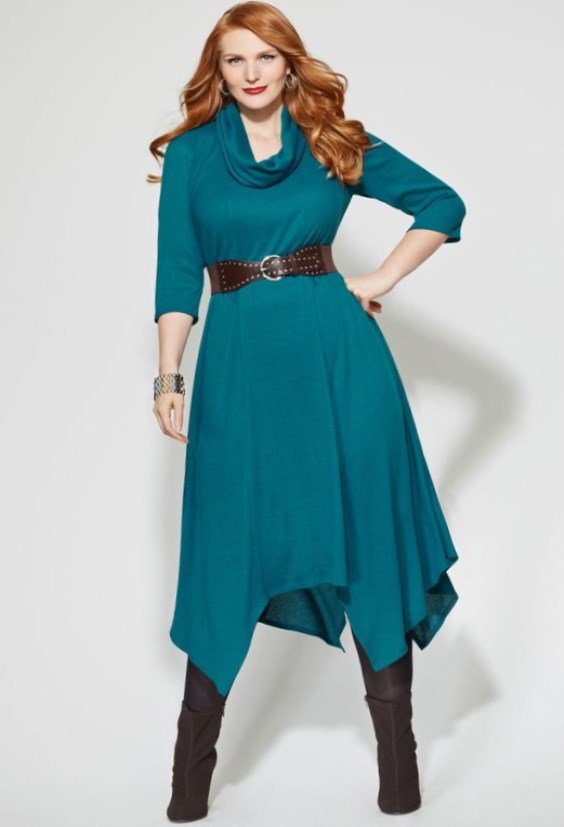 There is a lot going on with this scoop cowl neck woven dress with a handkerchief hem. What a lovely style to make your curvy figure be a real eye pleaser. The hem will add a flirty sway to your step and the belted waist just takes the look up another notch. This dress is trending in Fall 2019.
Plus Size Lace Up Round Hem Sweater Dress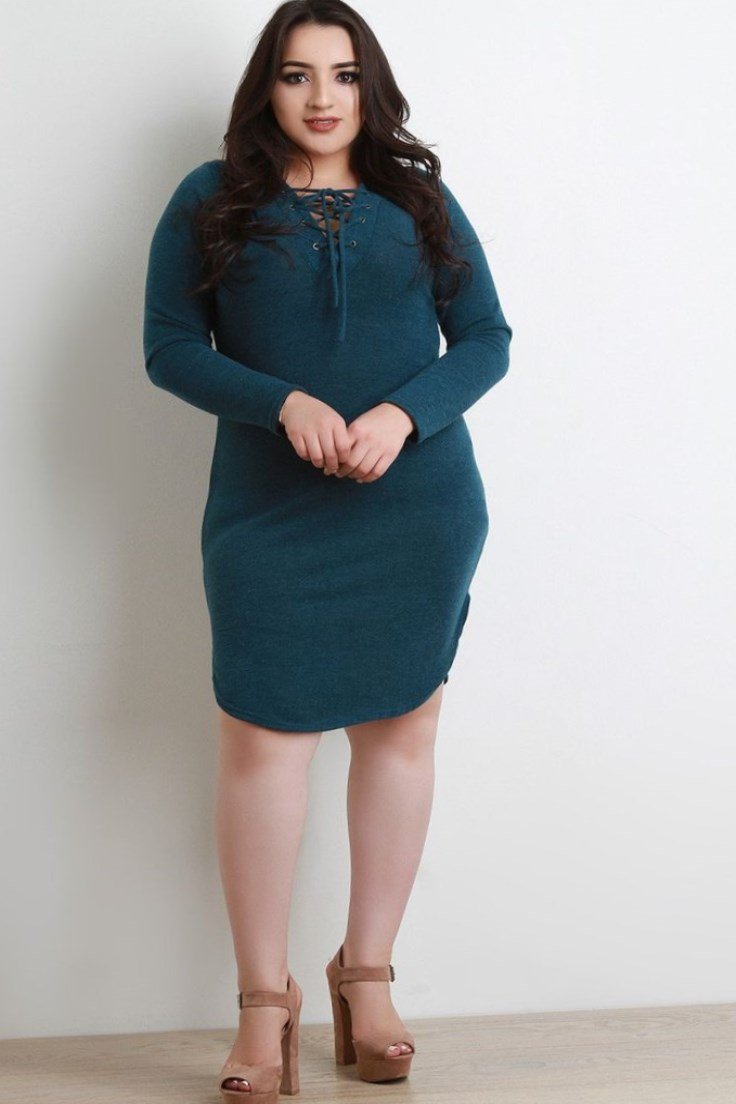 They are bound to think you are just a bit naughty when wearing this laced neckline figure fitting 2019 Fall sweater dress. The rounded hemline just begs the eye to travel up to those beautiful hips and will more than nudge the imagination.
Metallic Sweater Dress by Lane Bryant For Fall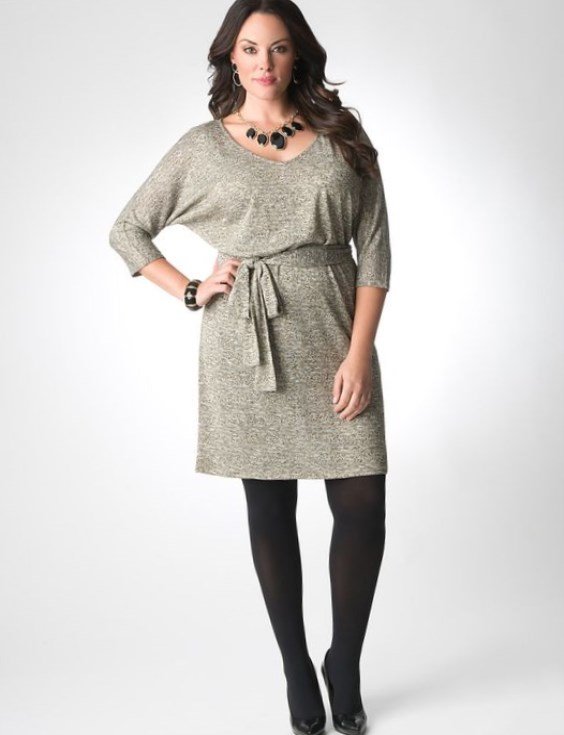 Time to show a little leg when wearing the v-neck belted metallic sweater dress. Just the perfect fall dress for a "come hither" look at your next day or night event. This dress will make those desirable curves "shine"!
Sexy off the shoulder sweater dress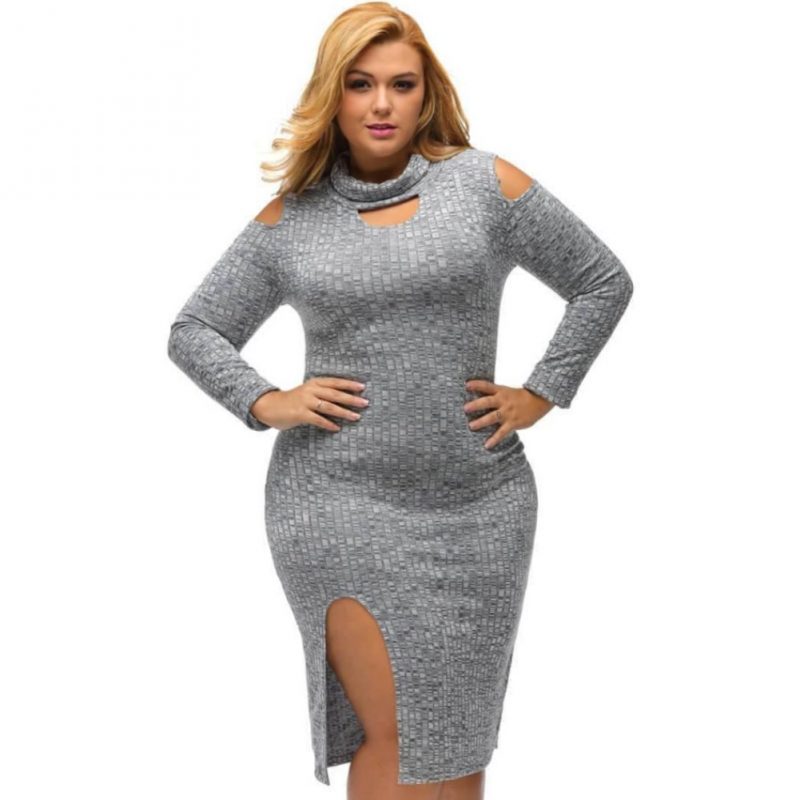 Oh, Baby-Baby! No one will be able to take their eyes off of you wearing this peek-a-boo cut-out Fall knit dress. This dress shows it all and not meant to be worn by the faint of heart. The slit side hem is enough to drive them wild while the high neck rolled collar just adds to the tease.
Plus Size Striped Sweater Dress by Lane Bryant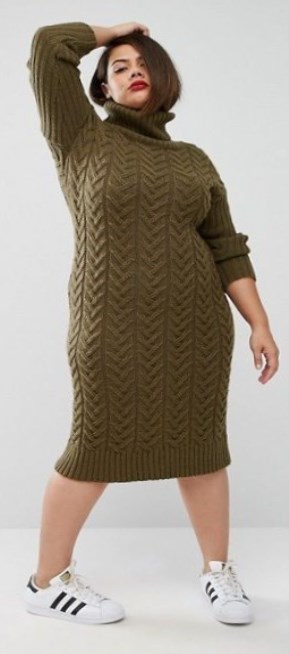 Spacedye Stripe A-Line Sweater Dress
You will amaze everyone looking innocent and sophisticated in this kicky, striped, at the knee, out of this world, fall sweater dress. The A-line cut wears well on most body shapes. Great for office, school, or shopping, this fun dress is a closet staple.
Striped Sweater Knit Dress
Fall is when you may want to play it just a little loose in this a-line striped short sleeve sweater dress. Loose leaves a lot to the imagination which leaves them guessing about your charms.
Sweater Dresses For Plus Size Women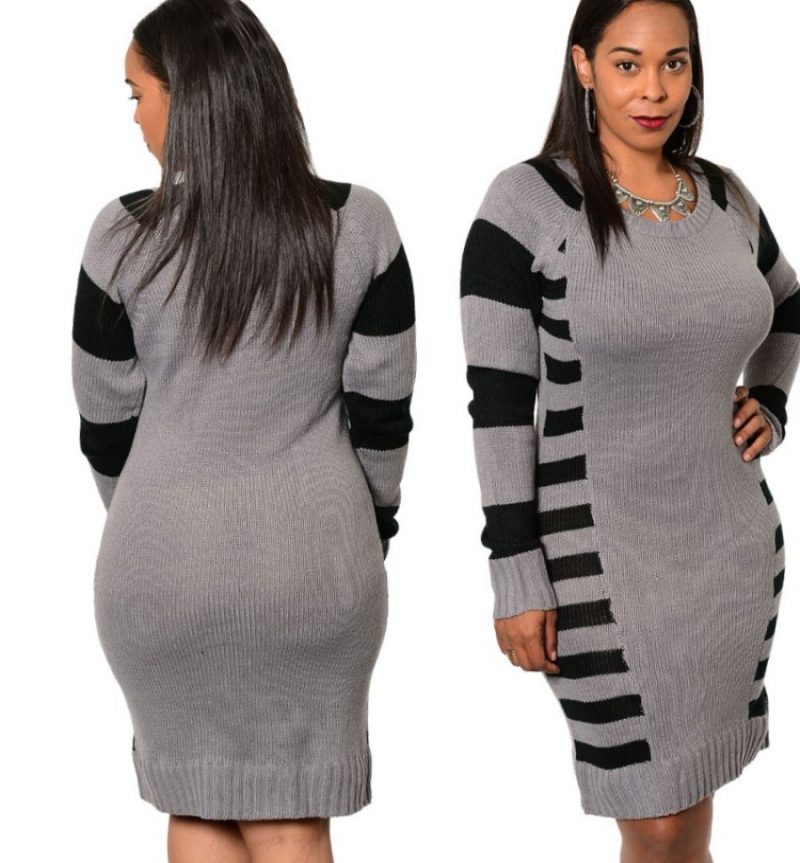 This bold side striped, plain front panel, scoop neck, fall dress is an attention getter anywhere you go. It lets them know this full figured woman can handle anything day or night so bring it on!
Toccara Plus Size Sweater Dress in Purple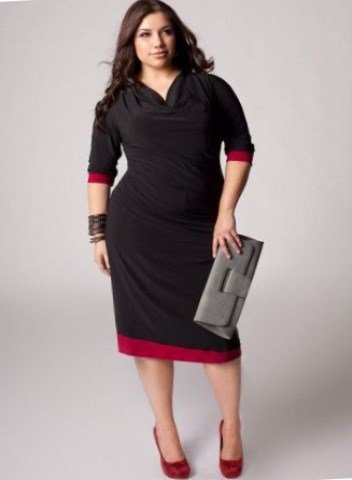 The devil is in the details in the styling of this Toccarra plus size 2019 Fall sweater dress. The sculpted neckline is understated against the bold contrasting trim accent colors. Wearing this dress may bring out the devilish side in you.
Vintage marigold pleated sweater dress with charcoal grey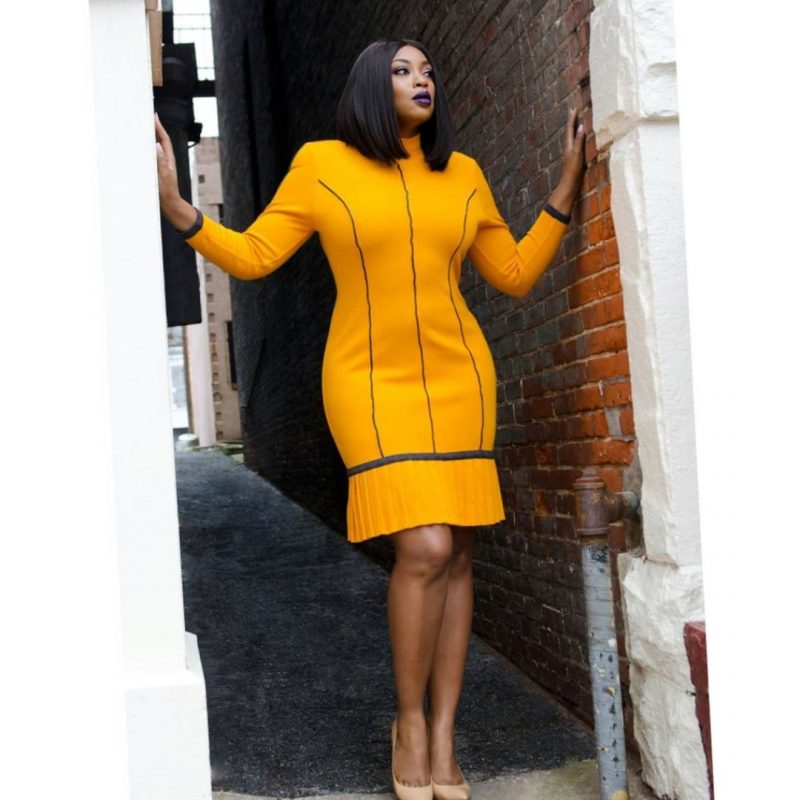 You will brighten everyone's day when you appear wearing this marigold yellow sweater dress with charcoal accents. That flirty pleated hem says you are ready for a play day after you get down to business. Way to put those luscious curves to great use! Now trending in Fall 2019.
It may be hard to choose just one fall sweater dress, so don't limit your choices when shopping. These full figured designs are flattering and functional no matter the occasion. Take time to envision yourself wearing these lovely knit dresses for fall 2019 and the sensation you will create wearing them.