Do you have a hard time finding cute plus size dresses? Do you have the tendency to settle for less or average? Well settle no longer! These arab dresses are to-die-for. All of them will have you feeling like all different kinds of goddesses. Here are twenty of the best photos of these gorgeous arabic kaftan fashion dresses.
Say Yes To The Kaftan Dress!
Long Red V-Neck Design Dress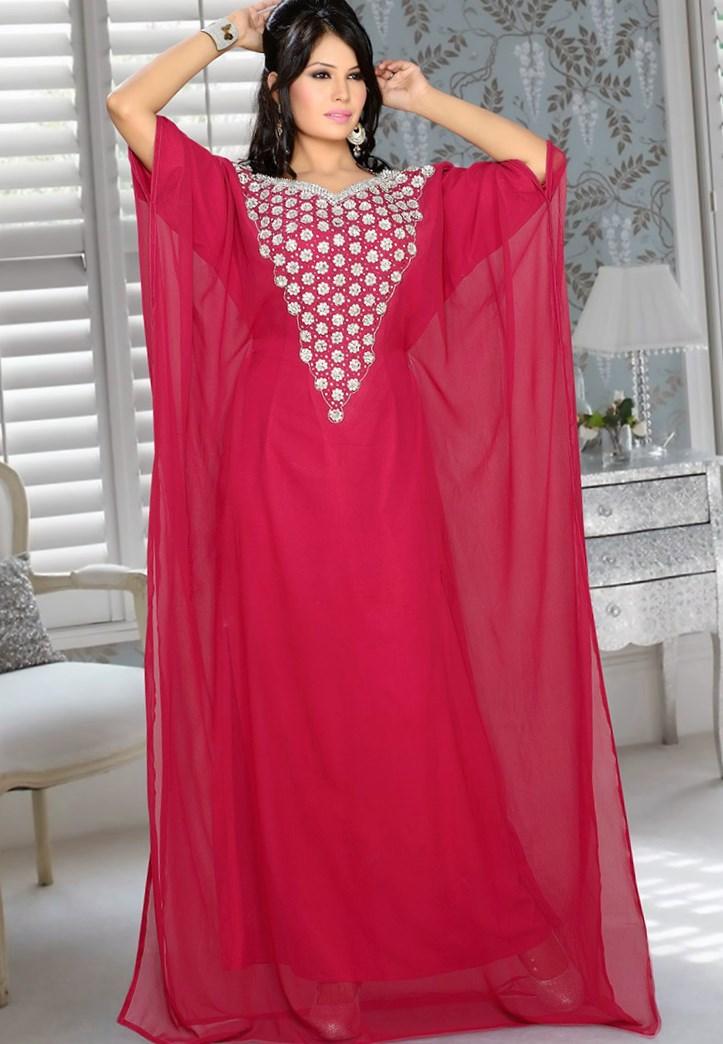 This maxi kaftan dress will make you feel like a fire goddess. I'm reminded of a fiery Cleopatra. It's perfect for winter occasions you want to heat up. It's simple yet gorgeous, especially with its wide V-neck design. The opaque, floor length sleeves will make you feel like fire is dancing by your side, celebrating your beauty.
Long Blue Belt Design Dress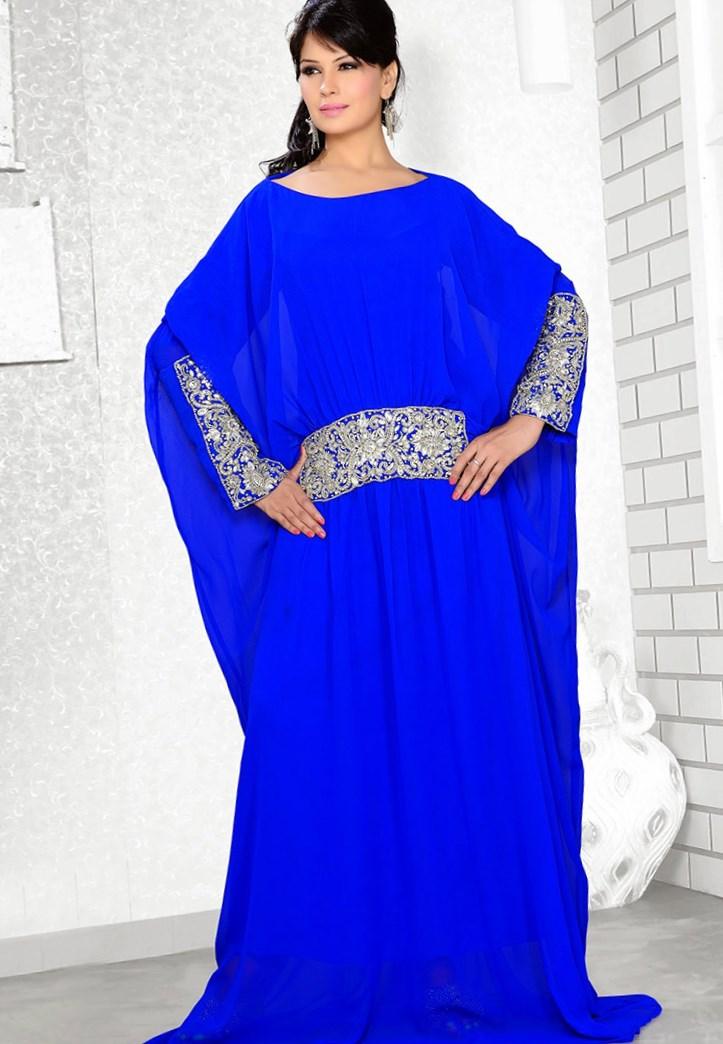 This beautiful blue maxi kaftan dress will give you a goddess of the sky feel. It's wide belt design is very slimming and reminds me of a glamorous superhero. This arab dress is also perfect for cold environments or buildings. You will make an entrance that has everyone's head turning.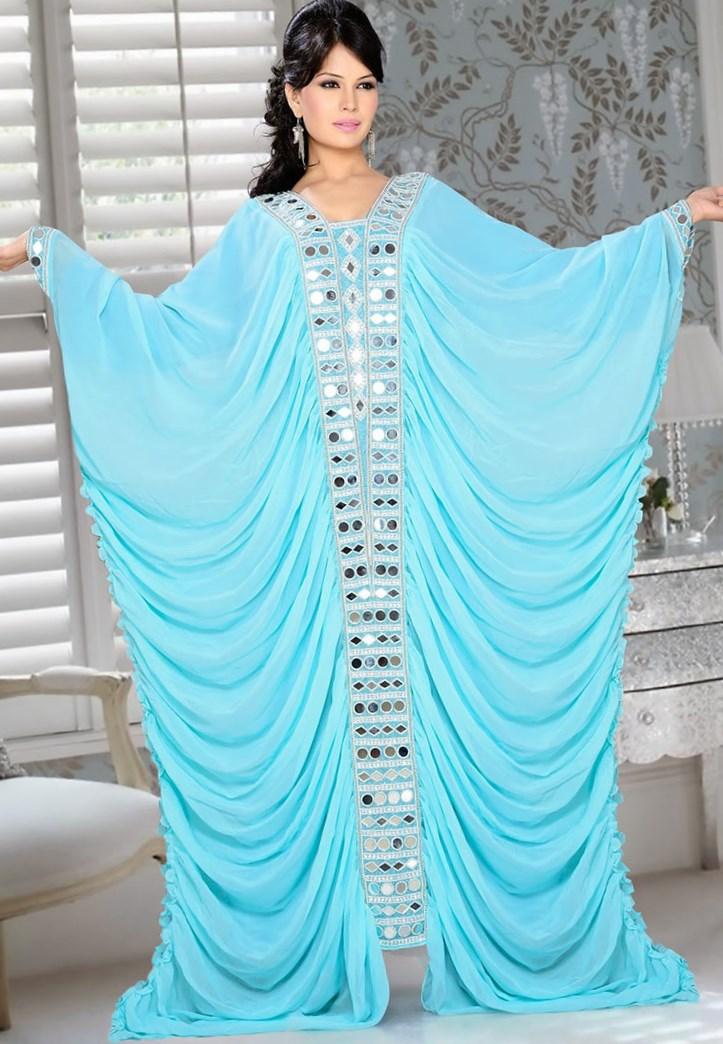 Long plus size elegant blue diamond dress
This maxi kaftan dress reminds me more of a mermaid. It's sheer floor length sleeves gives the illusion of water rippling around you. It will look like your swimming instead of walking. This dress is a little more bold with a full, frontal diamond design. So if you're bold, but you want to kind of stay subtle, then this dress will suit you. The low cut V-neck gives it a sexy edge perfect for dates or any other occasion.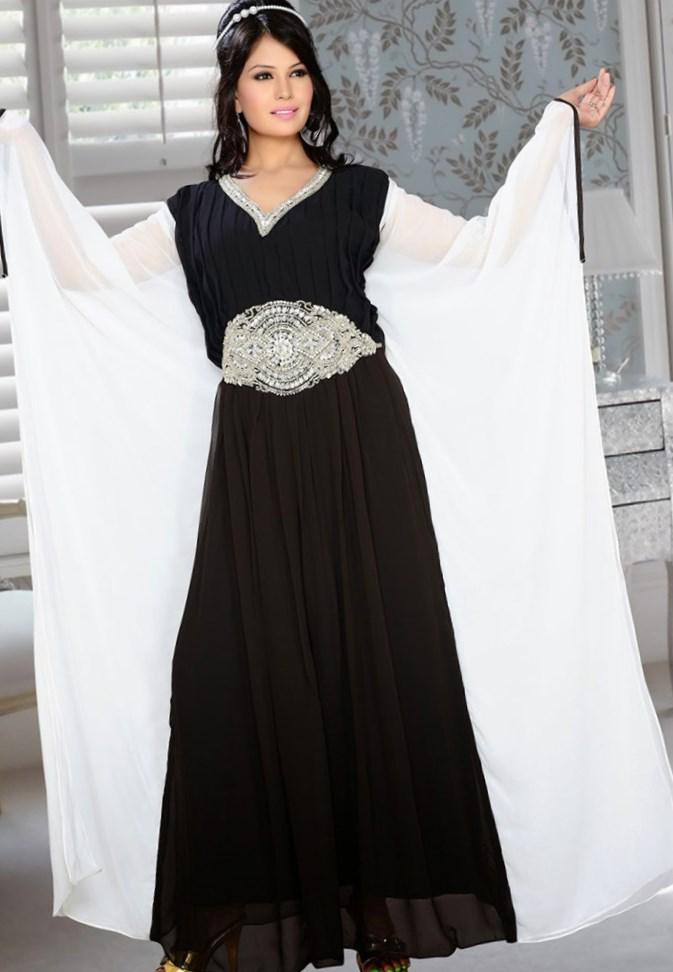 Long White Hourglass dress
We all want that perfect hourglass figure. This dress gives it to you. The mid-length sleeves join at the hip, giving you the illusion of a tiny waistline. The hips down flare out finishing the hourglass shape. The golden intricate V-neck design makes this dress perfect for weddings.
Mid-Length black lace dress
This is one of my particular favorites. The black african lace is so sexy. Not to mention that black is always slimming. The peek-a-boo opening on the chest adds a touch more sexiness in a tasteful way. This dress is definitely perfect for a date or a fun night out with the girls. Who said plus size can't be sexy? They have obviously never seen a woman wearing this dress.
Short, Long sleeved dress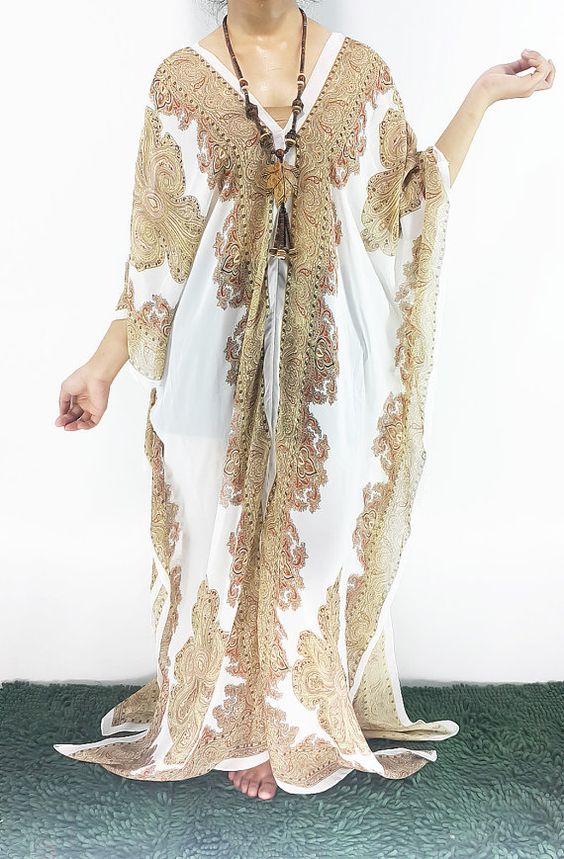 I absolutely love this dress. This plus size dress is perfect for the beach or a day of walking around in the sun. The beautiful design on the sheer cover material gives it a bohemian goddess look. Who doesn't love to feel like a goddess? The white is reflective from the sun so you won't burn up. Its playful yet elegant.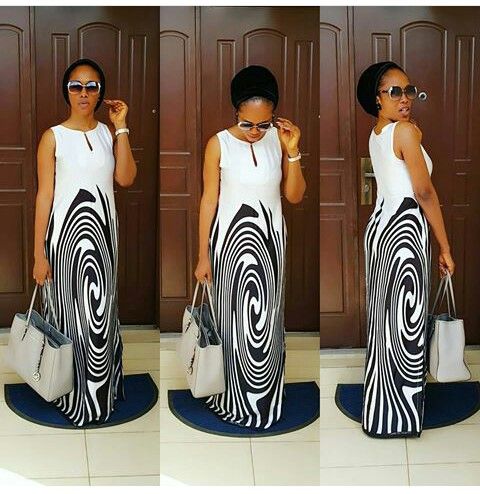 Long Blue Bold Dress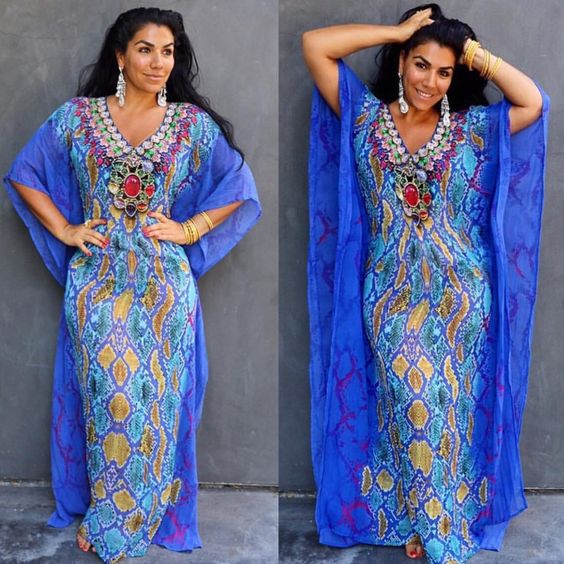 This is a very bold dress that accentuates all your curves. So if you have a bold, colorful personality, this dress is for you. The colorful patterns gives me a goddess of the peacocks vibe. It's okay to show your "feathers" once in a while. It's V-neck cut with the gem pattern at the point gives the illusion of a royal necklace. This dress could be worn for dancing the night away.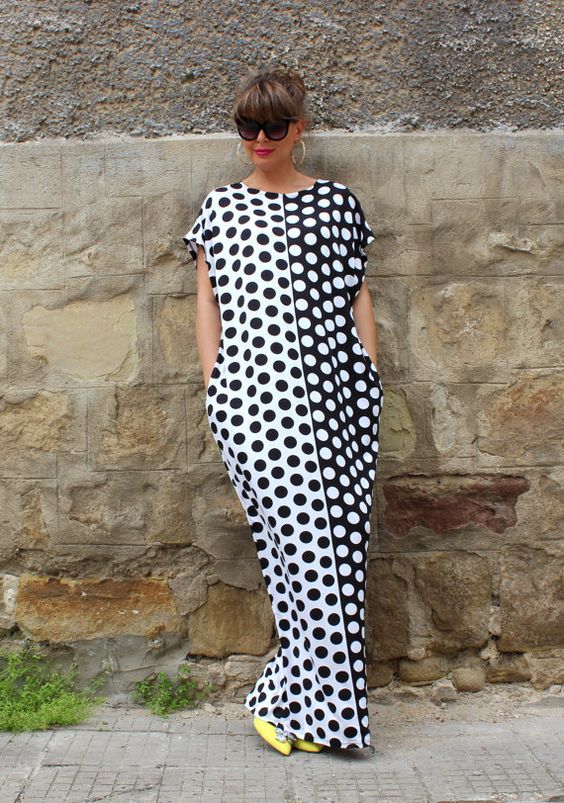 Long Plus size Black Dress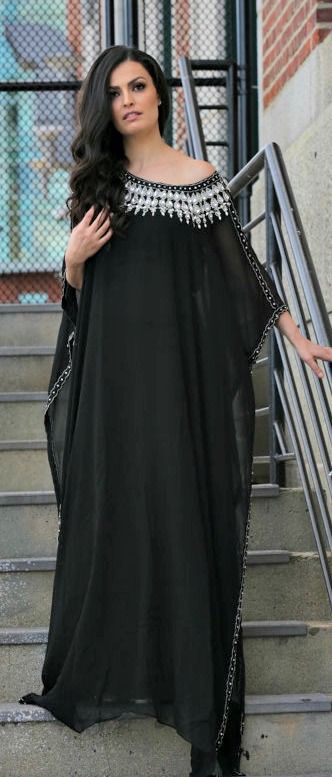 A simple name for a simply beautiful dress. The first time I saw this dress it took my breath away. It reminds me of Demi Lovato, edgy but classy. The long sheer sleeves gives me an elegant feel of shadows dancing all around.The simple design that follows the hem is subtle but pops. This dress will definitely leave quiet the first impression.
Long Flowery Dress
The flower pattern design on this dress reminds me of a flower child kind of look. It's very peaceful and the pink color splash makes it warm. This dress is perfect for every day occasions or just lounging around. On a rainy day you could put this on and curl up on the couch with a good book while you look good.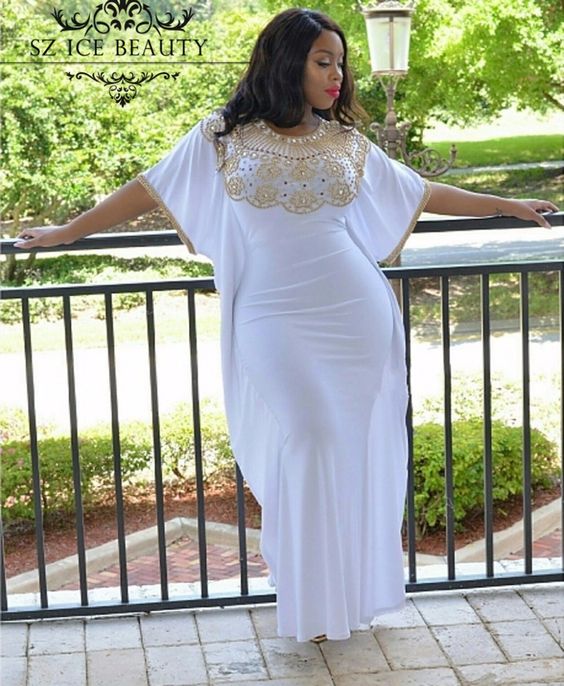 Short, Colorful Plus Size Dress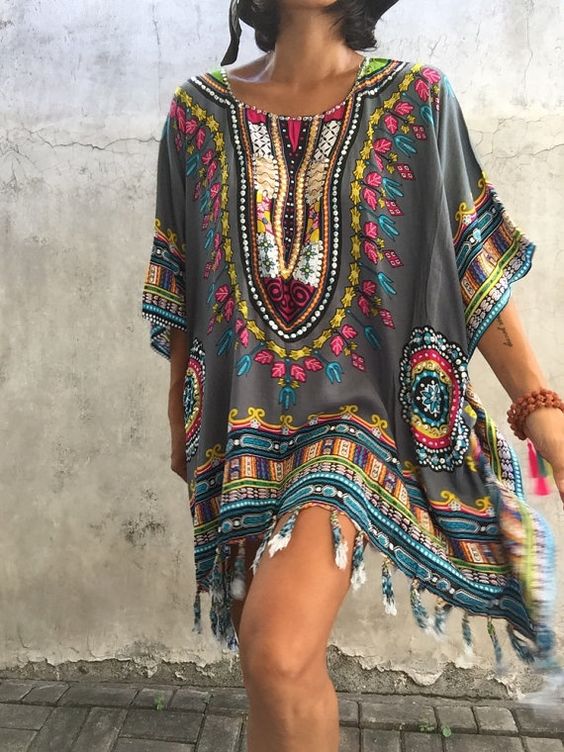 This short kaftan dress is very colorful and playful as well. It reminds me of Aladdin with its pattern and colors. The beaded neckline and tassles adds texture and movement to the dress. The colorful designs make it just right for the beach. Or if you're in a good mood and want to share it with the world.You could put this on and strut the streets.
Just because you're a thick, beautiful woman with luscious curves, does not mean you should have to settle for less. Embrace your beauty. Every woman should feel confident and beautiful, especially in her own clothes. Indulge in your favorite kaftan dresses and go show the world what beautiful looks like to you.