Peacock style dresses for women are flattering on every body type. They are also very popular and you will see them on the runway in 2019! These ladies dresses are the hottest items and will be flying off the shelves this summer.
The Best Peacock Dresses for Plus Size Women
Banned Proud Peacock Cut Out Plus Size Dress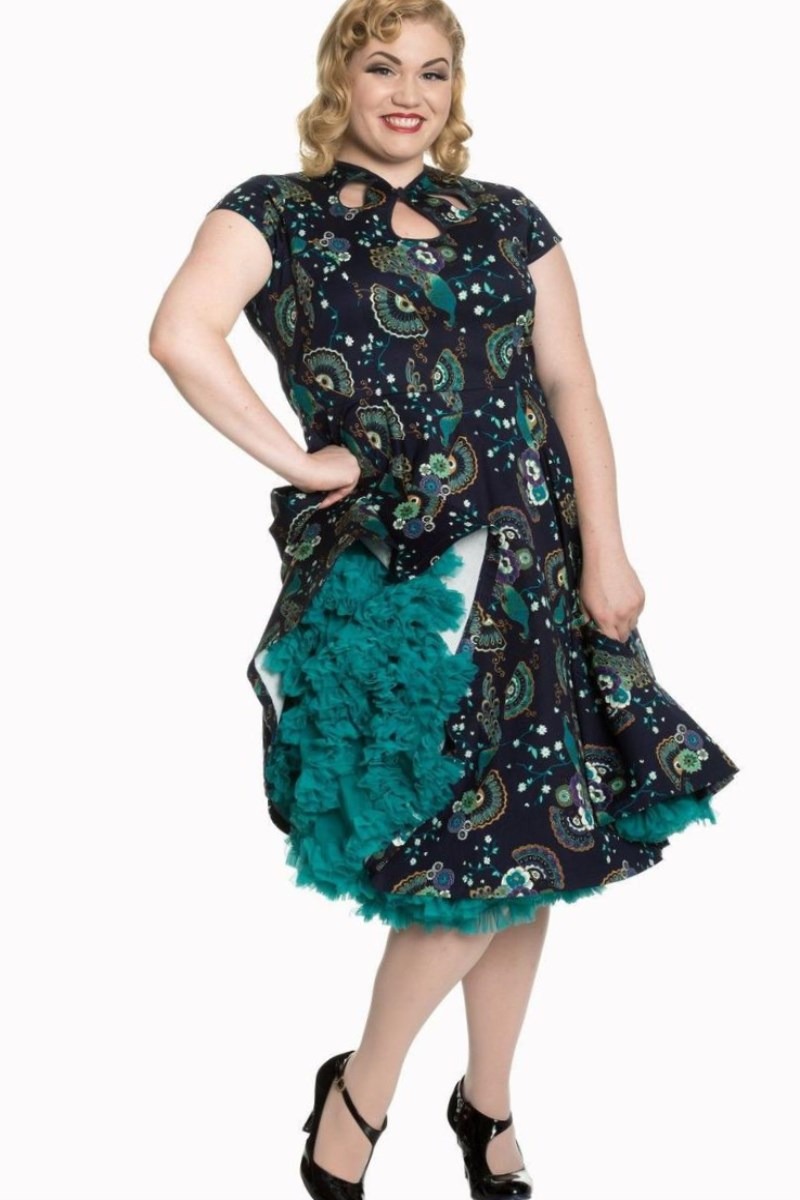 With three oval shaped cut outs on the neckline, this dress leaves much to the imagination while still showing off. This dress will make any plus size woman feel like a princess. Its classic ballroom style is not over the top, but provides that extra something to make curvy women feel confident and gorgeous.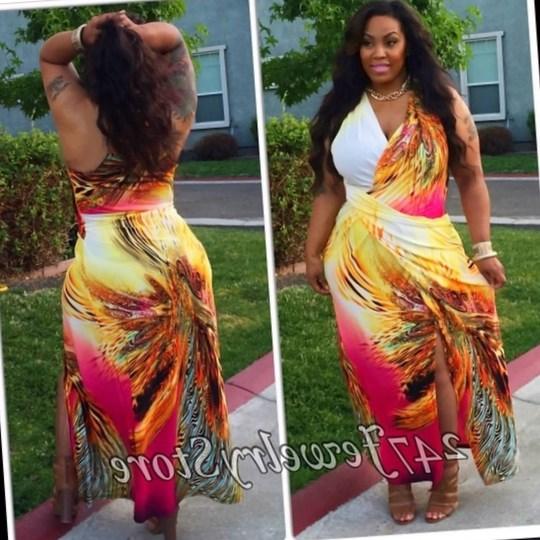 Peacock Print Everyday Fashion
peacock print everyday fashion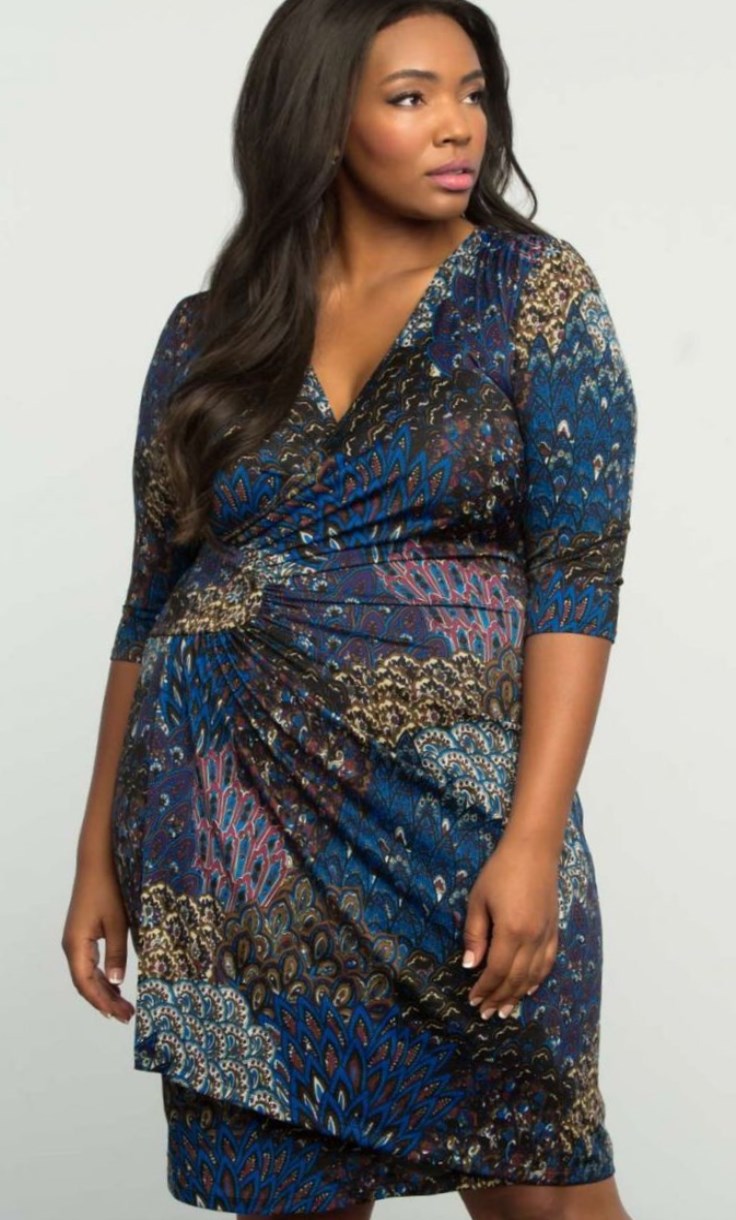 This beautiful peacock pattern wrap dress cinches on the side to accentuate a sexy, beautiful hourglass figure. This dress would pair perfectly with your favorite necklace. For plus size women traveling from the office to happy hour, this dress will look great.
Plus Size Pretty Bird Peacock Dress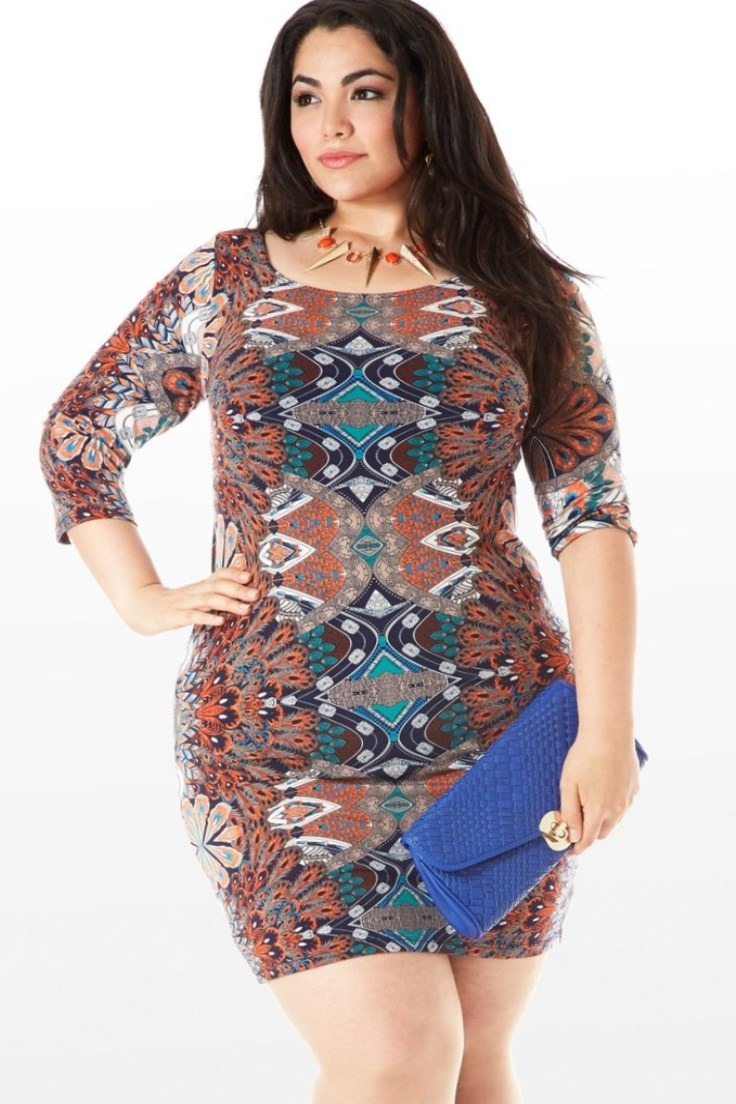 You will take your best photos in this sexy 3/4 sleeve length peacock dress. This peacock pattern dress is the new look for plus size women, and will be perfect for a fun night on the town. Pair this dress with a graphic shape statement necklace and you will be looking picture perfect.
Plus Size Maxi Dress Peacock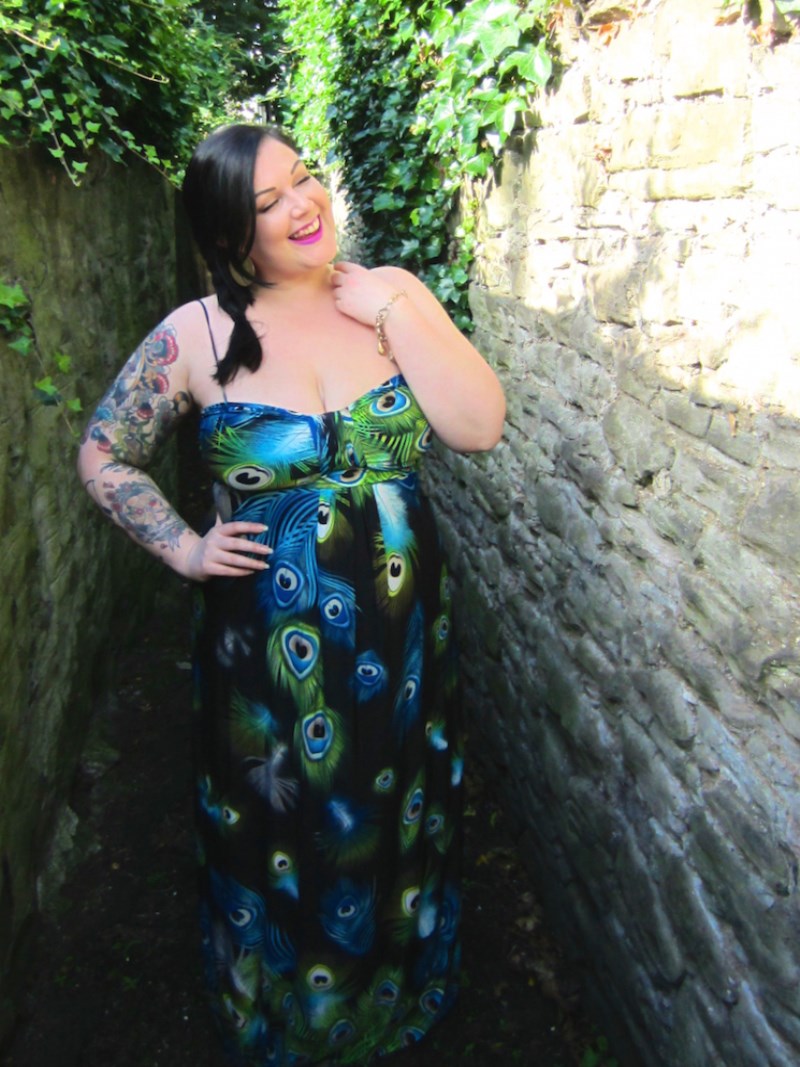 For women Maxi dresses are extremely popular in 2019, and this beautiful dress is a perfect example of why. Its thin straps and sweetheart neckline leaves any plus size woman feeling sexy, while the floor length of the dress keeps you comfortable. This dress would be perfect for an outdoor party.
Plus Size Peacock Dress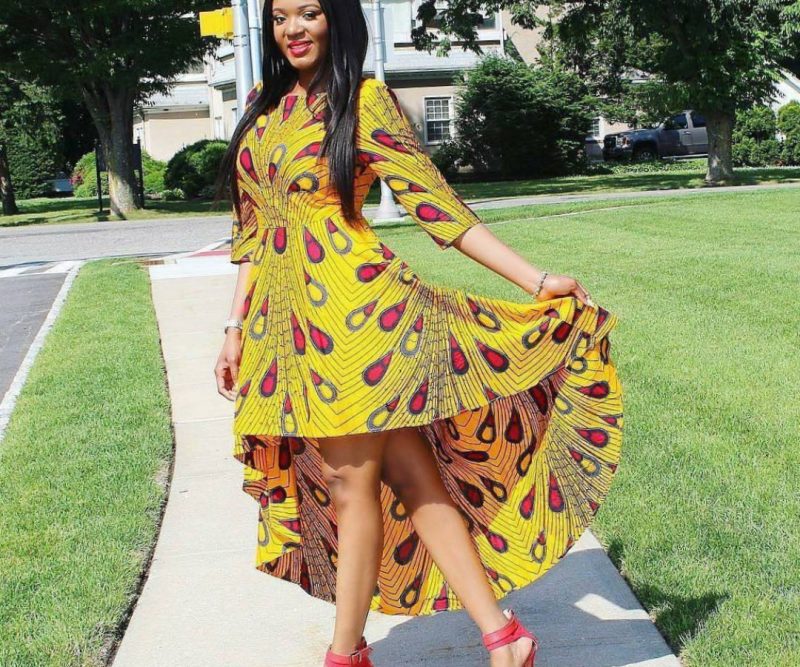 This high low hem dress with a beautiful square neckline is classy and fun. For a curvy woman to feel beautiful, all it takes is one spin in this dress and all eyes are on you. The high low hemline of this dress makes it perfect for a night out dancing.
Plus Size Peacock Maxi Dress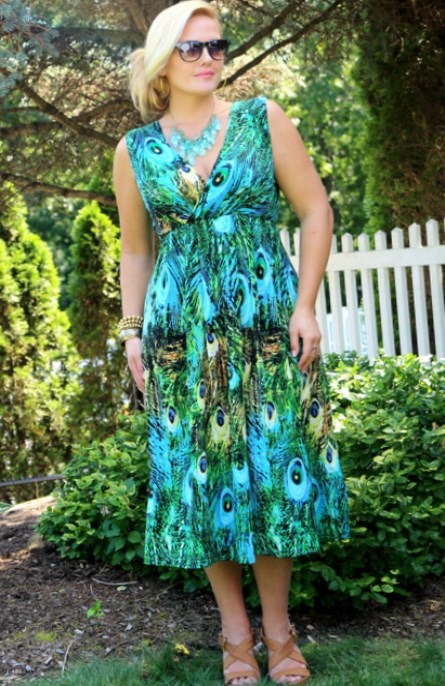 Peacock Women Summer Dress
Peacock Women Summer Dress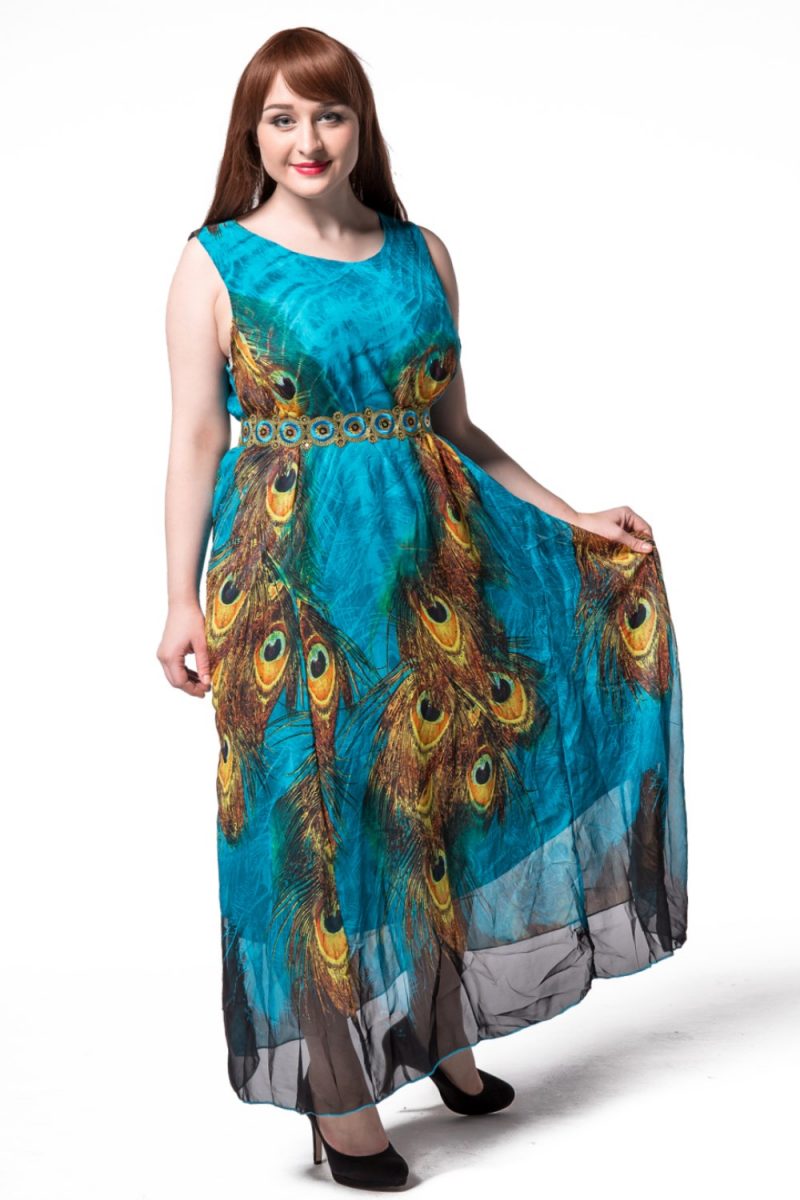 This peacock dressing gown has a blue solid knee length base with a stunning sheer layer of fabric that extends to the floor. This dress can be worn to a wedding or a night out. The empire silhouette is especially flattering on plus size women who want to emphasize the bust area and elongate their bodies.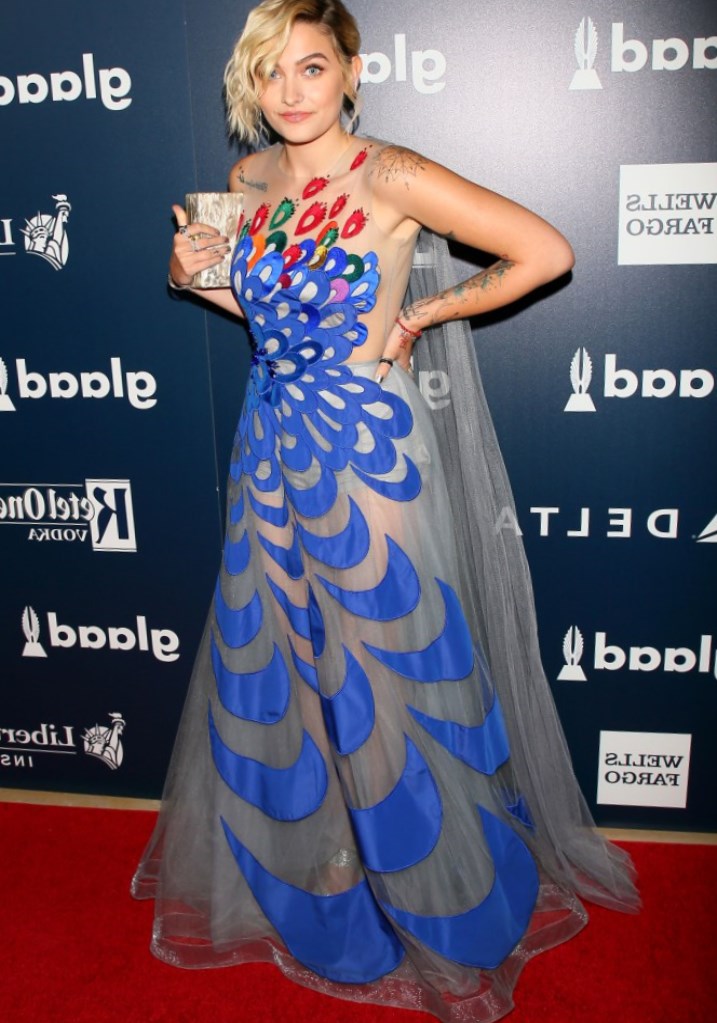 Peacock Wedding Dresses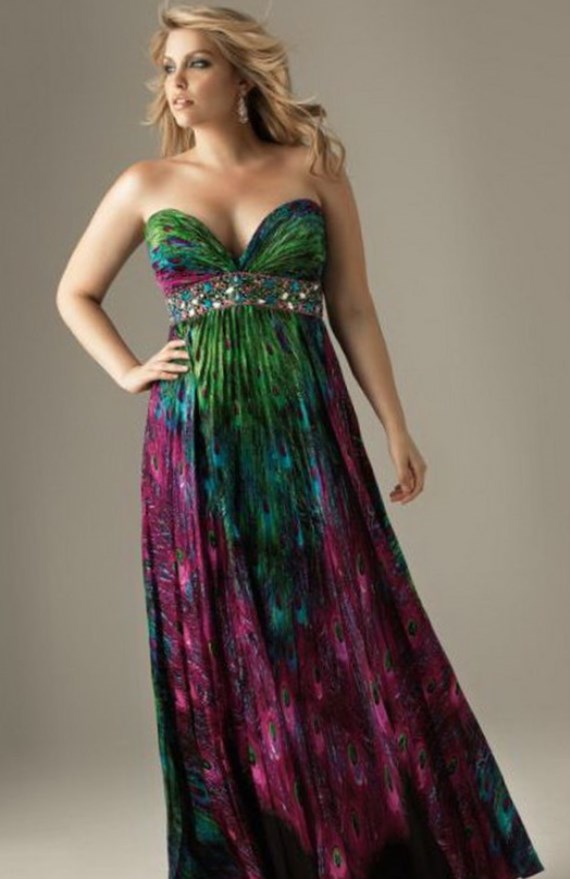 This beautiful peacock wedding dress with an empire bedazzled waistline is an excellent choice for the plus size bride. The colors are absolutely stunning, and the tiered fabric flatters a curvy figure. This wedding dress can be worn again for formal cocktail parties.
Multi Colored High Low Gown
This beautiful gown with a bedazzled bust and brooch pin is perfect for a formal party. Plus size women will be sure to stun in this sexy dress that shows off lots of leg while camouflaging the midsection. Pair it with a simple charm necklace!
Peacock Print Casual V Neck Sleeveless Long Summer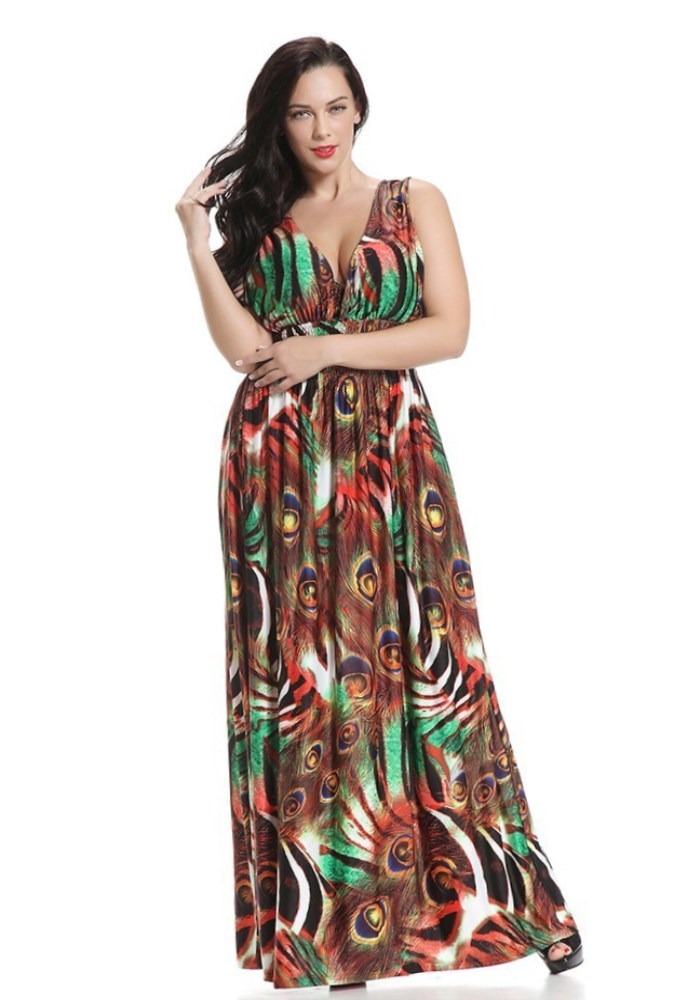 This dress has an exotic and beautiful look. Thick straps support a larger bust which is ideal for plus size women. This casual dress is ideal for outdoor parties or going out for happy hour with friends.
Elegant Peacock Fairy Plus Size Costume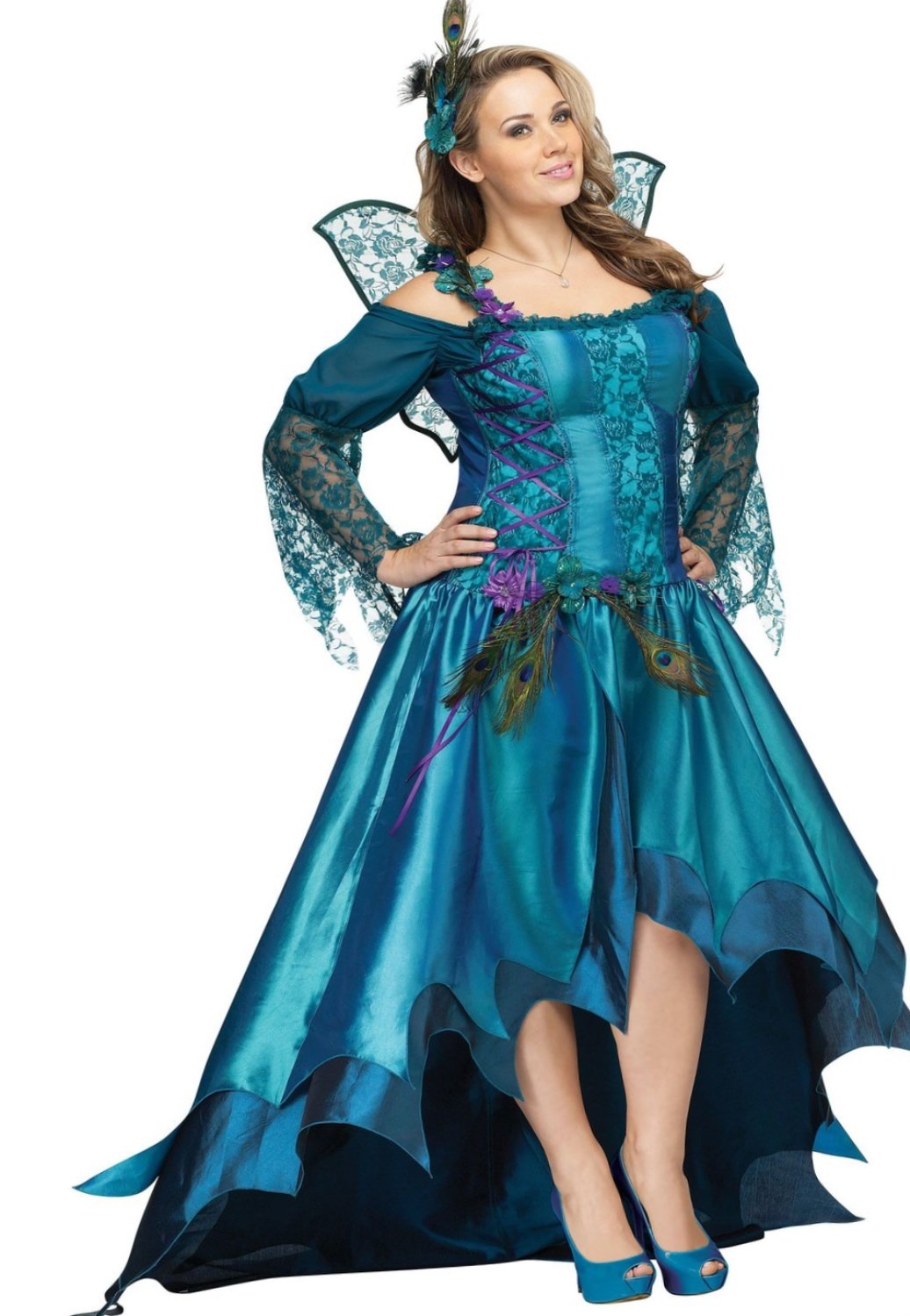 This peacock fairy costume has a sexy corset perfect for plus size women. Its off the shoulder design shows off your neck and shoulders while keeping your arms covered. The high low hemline is on trend and the fairy wings are an adorable addition. This dress is for costume parties, renaissance fairs, and Halloween.
Peacock Long Chiffon Evening Formal Party Dresses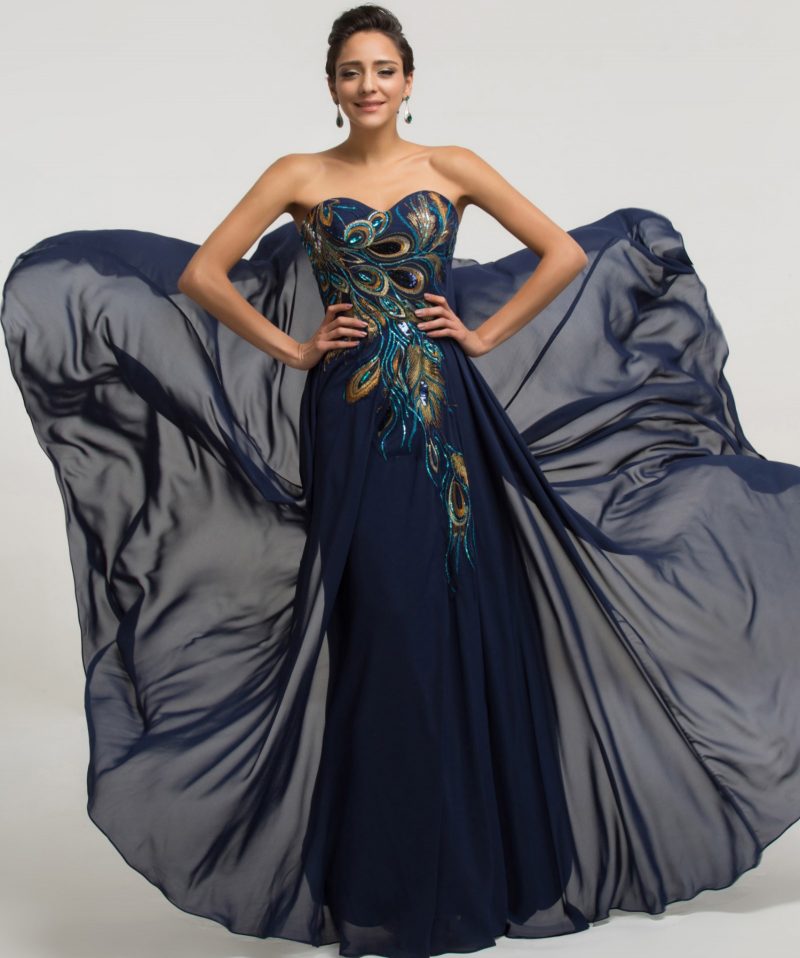 Plus Size Peacock Print Dress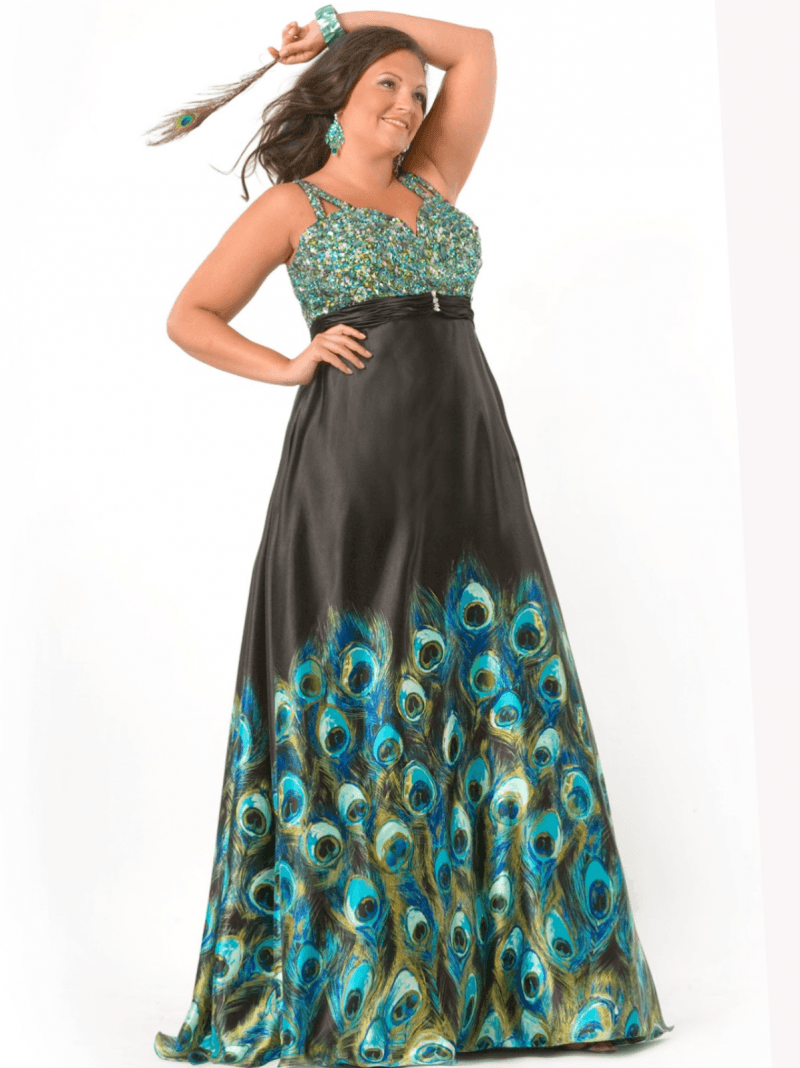 This bedazzled dress is perfect for plus size women looking to disguise their midsection. The black satin fabric keeps the stomach hidden so you can dance the night away with confidence! The bedazzled peacock colored sweetheart cut neckline with Y frame straps looks stunning, while still giving that extra support for larger busted women. This dress is ideal for weddings and cocktail parties.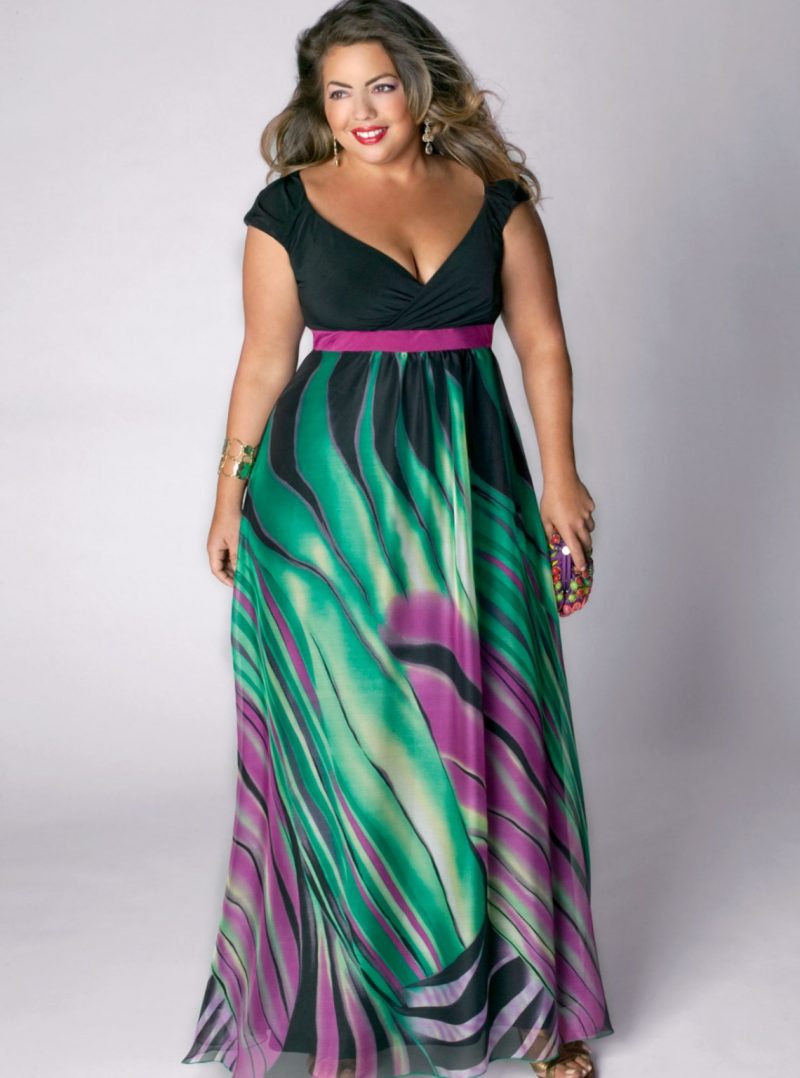 Plus Size Peacock Prom Dress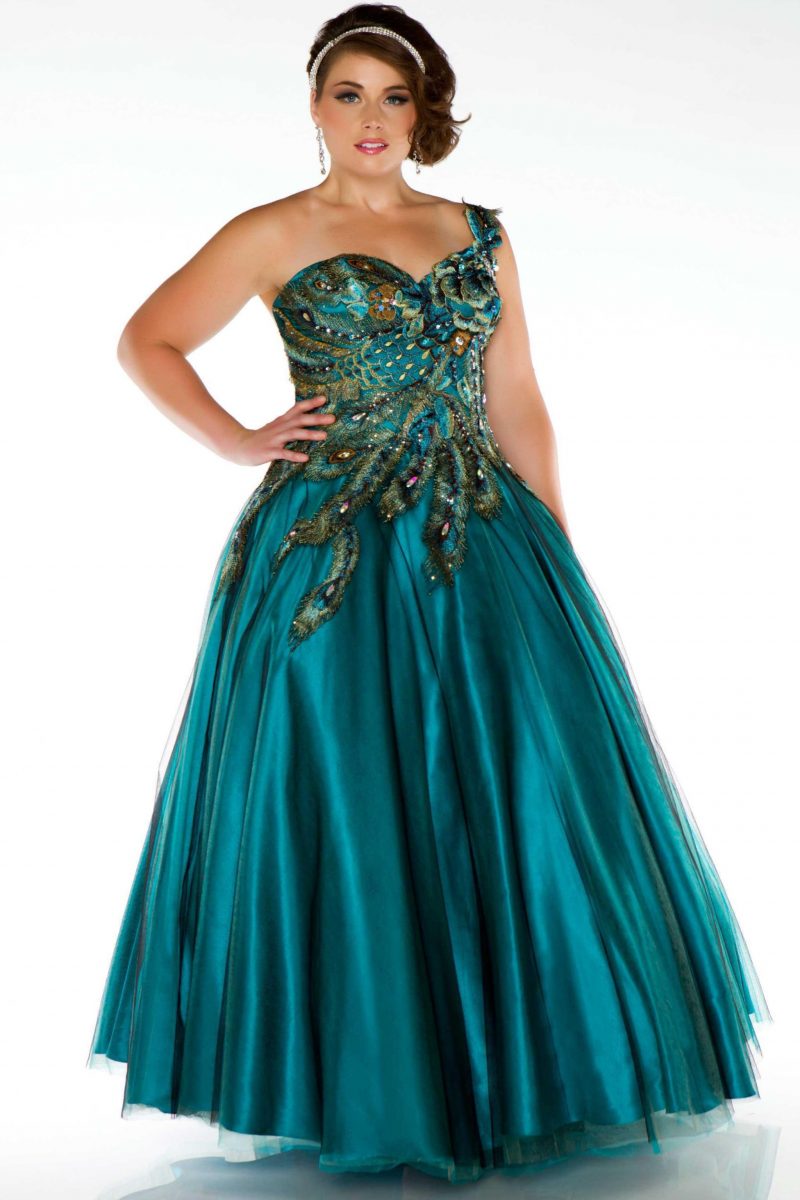 This prom dress will make you the envy of your school. With its ornate peacock detailing on top this one shoulder sweetheart dress will make you feel confident and sexy at prom. This ball gown style is perfect for curvy women. It flares out just above the waist to allow maximum coverage of the midsection while still showing off your arms and neckline.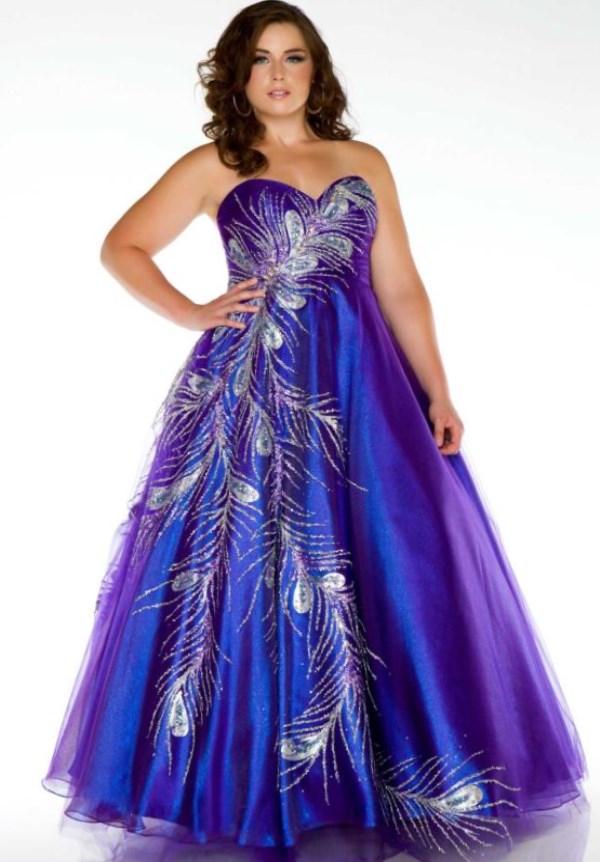 Unique vintage plus size 1920s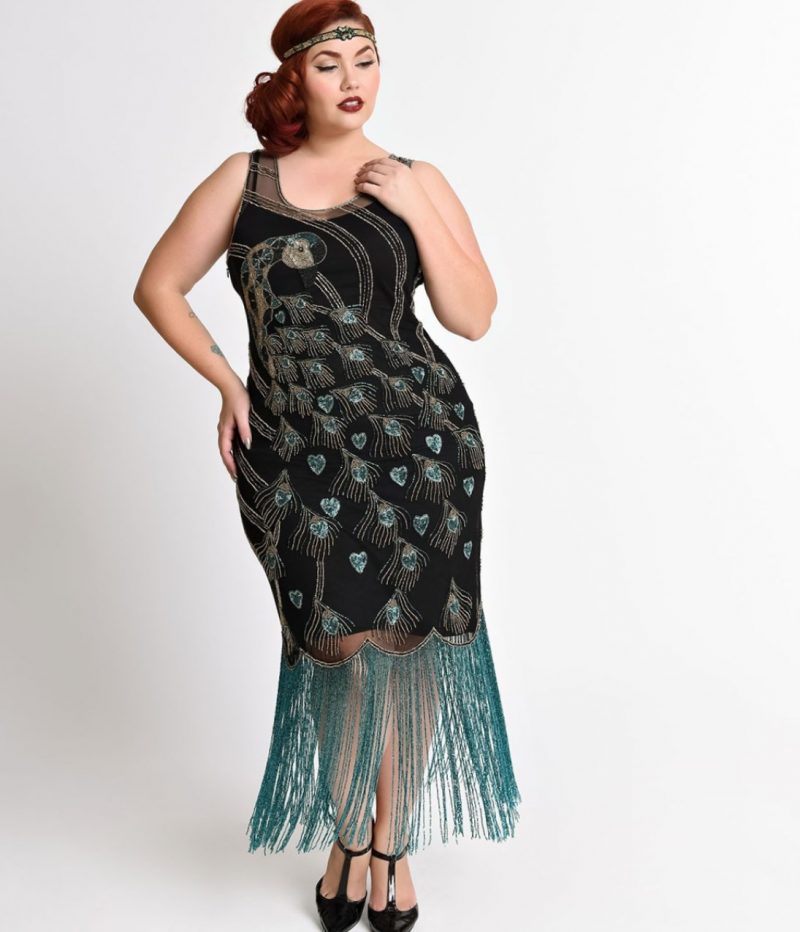 The roaring twenties are back when you put this dress on ladies! This curve hugging dress has some serious fringe making it ideal for dancing. It can can be worn to a variety of semi formal events. This dress looks great with gold bracelets, and is perfect for that confident woman who is ready to flaunt what she's got!
Wild Peacock Dress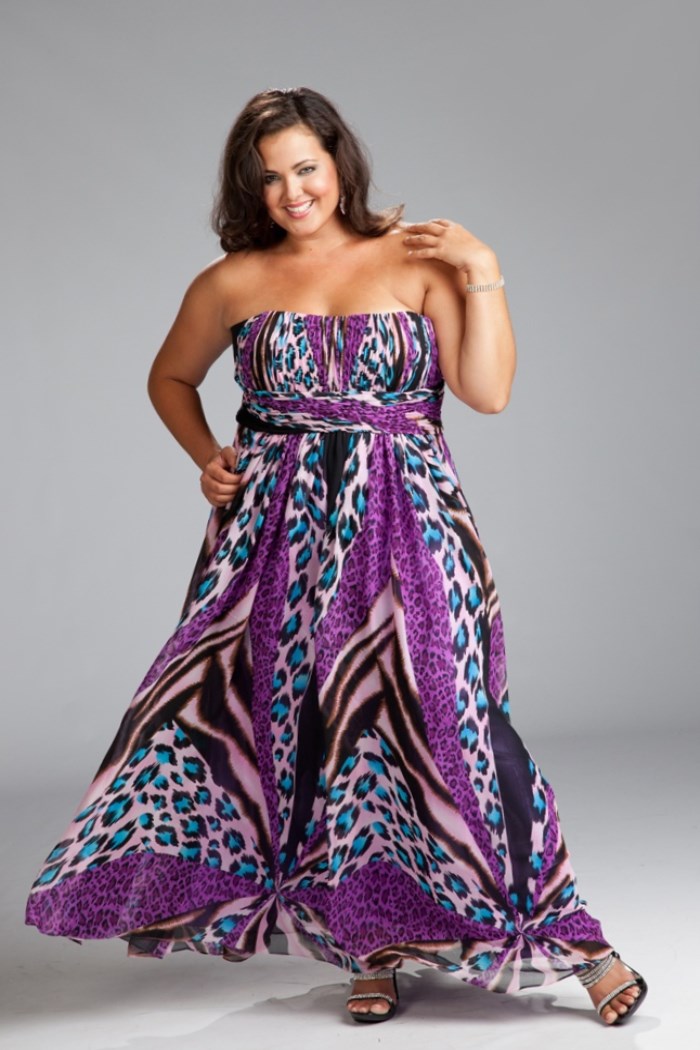 This flowing purple peacock dress is great for the plus size woman who loves to make a statement! It is both flattering with its flowing shape and also versatile. It can be dressed up with a blazer and heels or dressed down with flats for a casual backyard barbecue.
All of the dresses pictured above are guaranteed to show off your curves and make any plus size woman feel confident. With a variety of peacock dresses from casual to formal this selection has anything a woman could need. These dresses will make a plus size woman feel sexy and comfortable.