Cami dresses and came slip dresses are a popular option for curvy women and can be dressed up or dressed down to match any occasion. These trendy dresses can help you take your best photos or update your wardrobe with a new look that is both trendy and timeless. In 2019, your fashion says a lot about you, and choosing the right dress is an important step in discovering your personal style. The perfect dress can show the world that you are confident, put-together, and fashionable. This article will give you an idea of 20 possible dresses to try to help find the one that suits your style.
Plus Size Black Cami Dress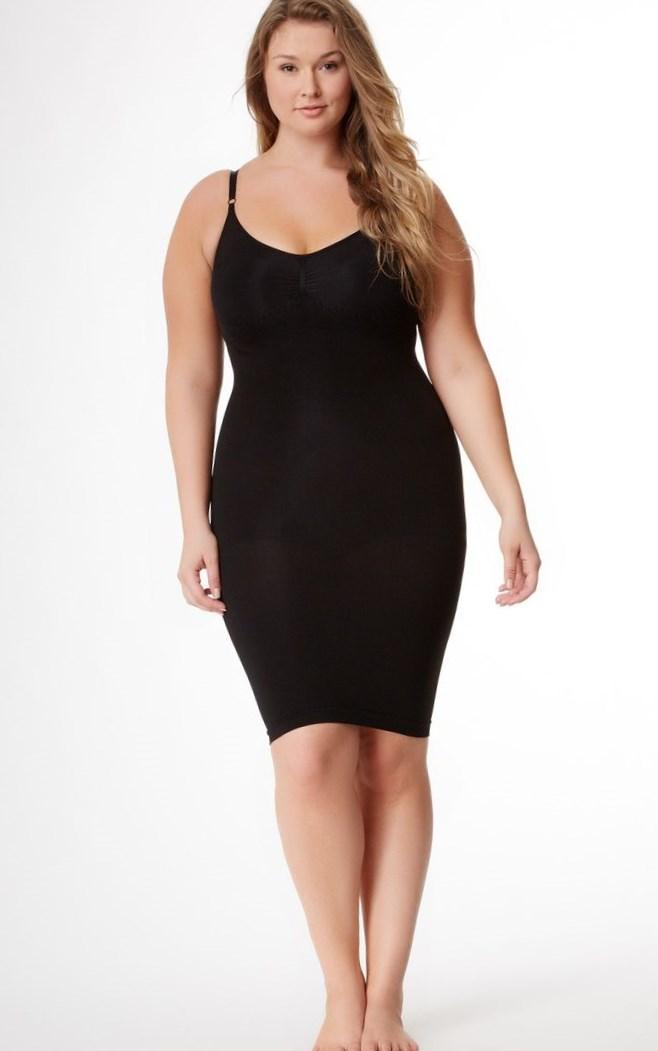 Everyone needs a "little black dress" and this form-fitting dress is perfect for showing off your curves. This dress can be a subtle semiformal look or dressed up with pops of color. Pairing this dress with a different jacket or pair of shoes can make it feel like a whole new outfit.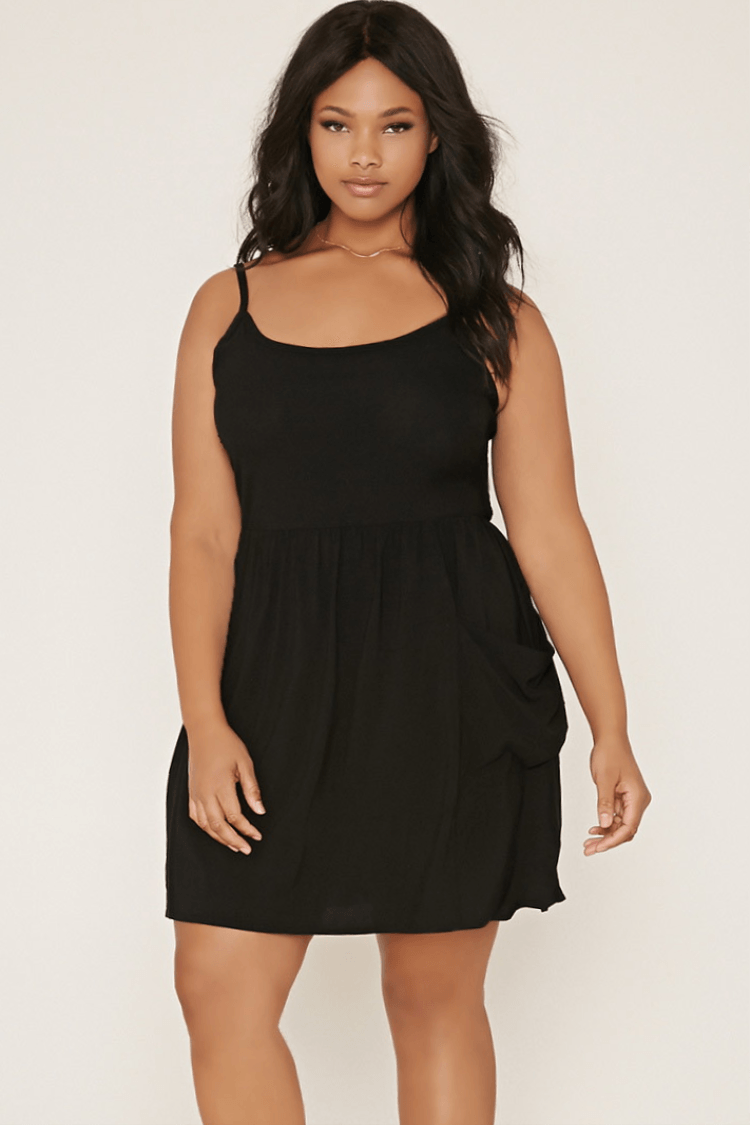 Plus Size Black Cami Slip Dress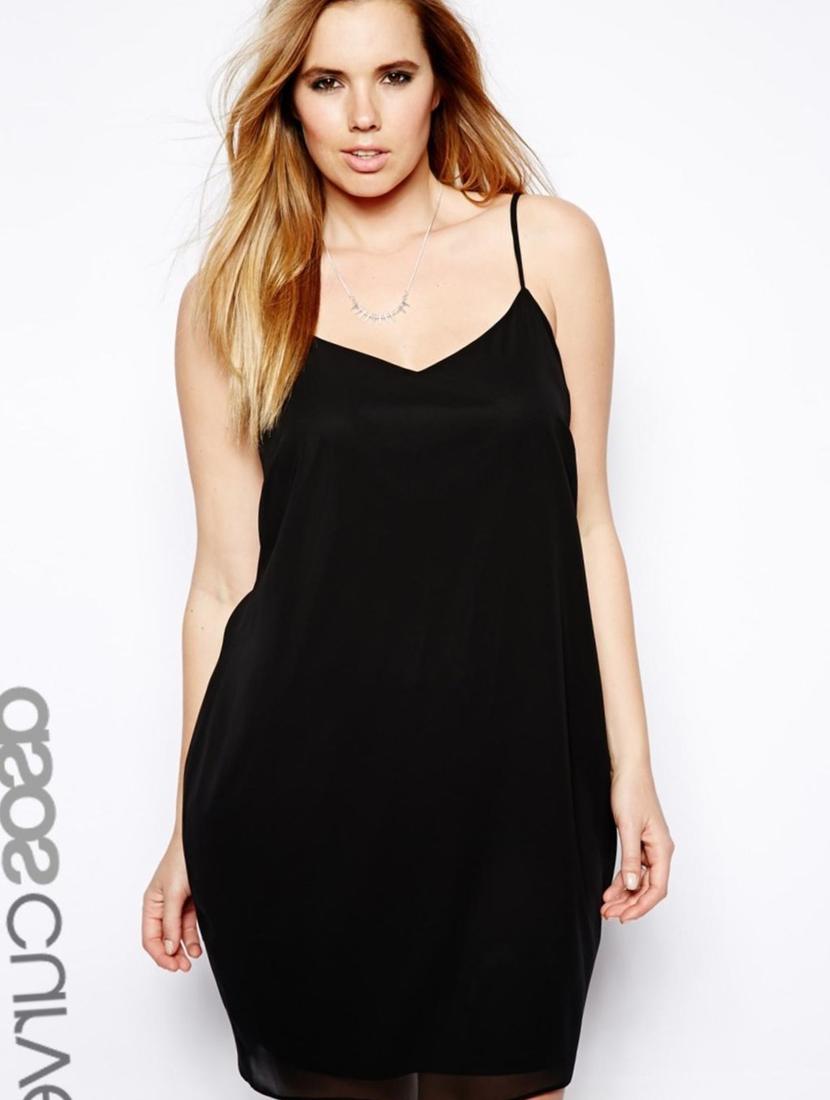 This black dress is another excellent plus size wardrobe staple. It is a little less fitted, so if you're looking for a cami dress that isn't so tight, this is perfect for you. This dress can be easily transformed into a formal look and would be perfect for a night out with friends or a date night.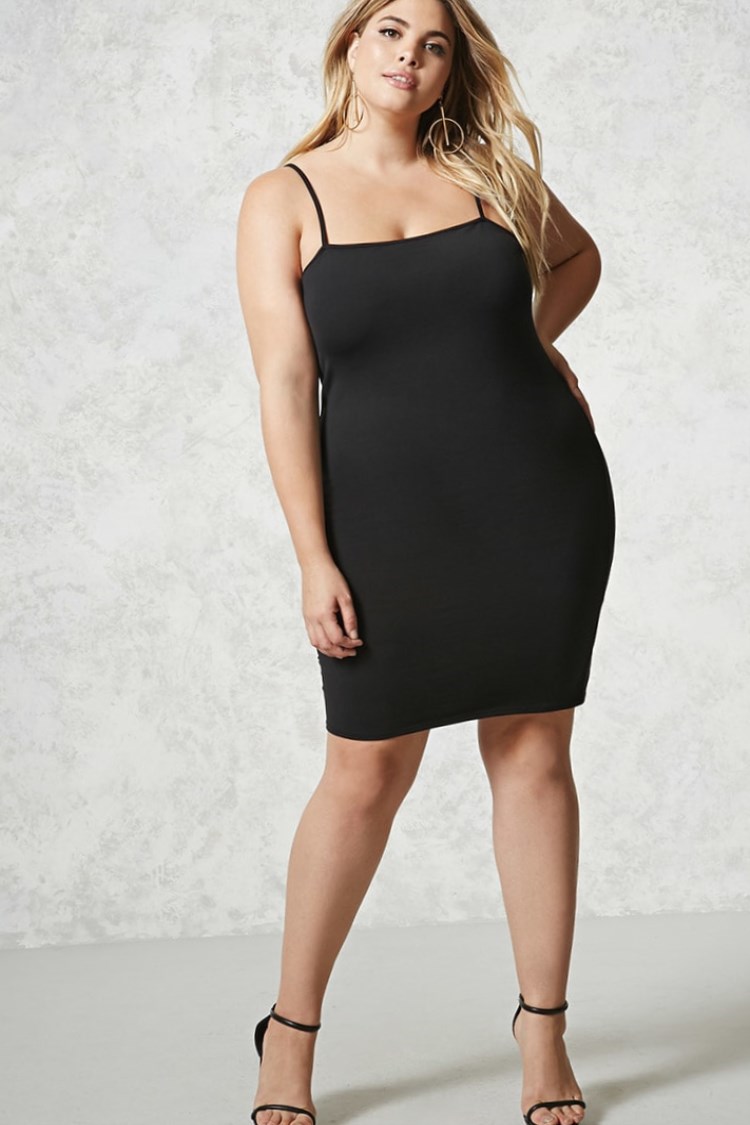 Plus Size High-Low Cami Dress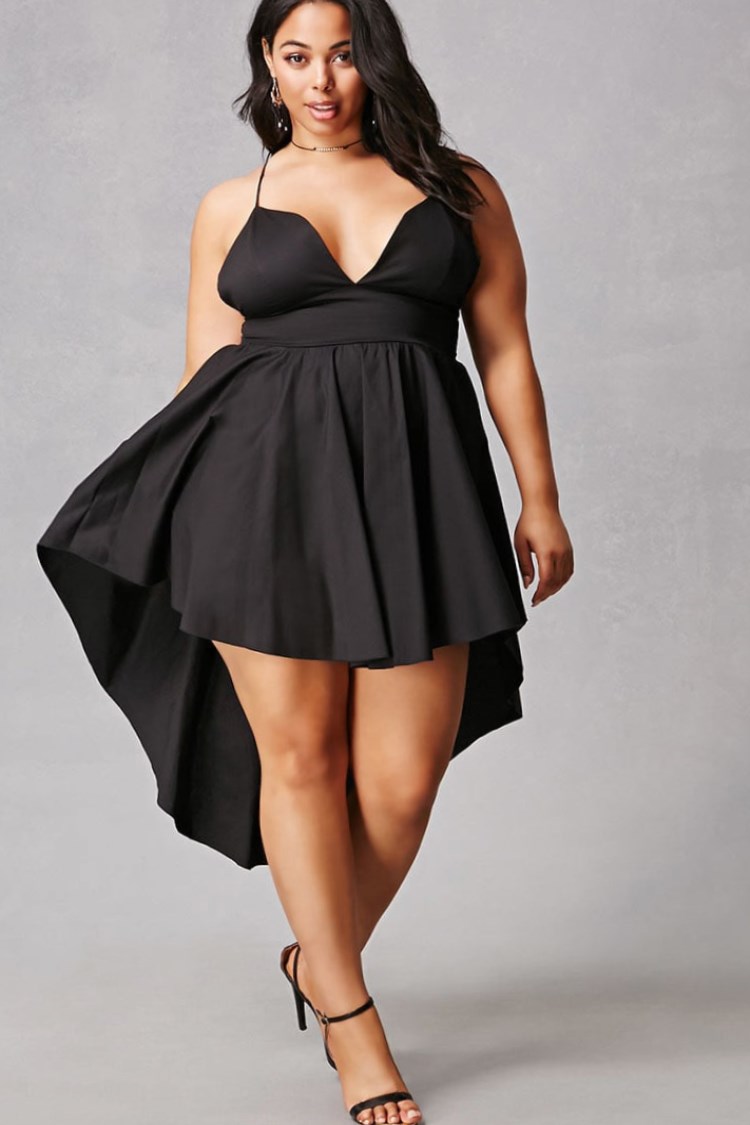 This dress can be styled in many different ways and the high-low cut will make you feel like a goddess at any party. The fitted waist is a very flattering shape on your curves. Plus size women deserve to feel beautiful, and this dress looks as gorgeous as you will feel while wearing it.
Textured Cami Dress

This boho-chic dress is a very summery look and is perfect on any occasion from a party to a music festival. It can be dressed up with fancy heels or dressed down with a summery hat. The flowing texture and white color will make you feel as light as air in this beautiful dress.
Plus Size Slub Knit Cami Dress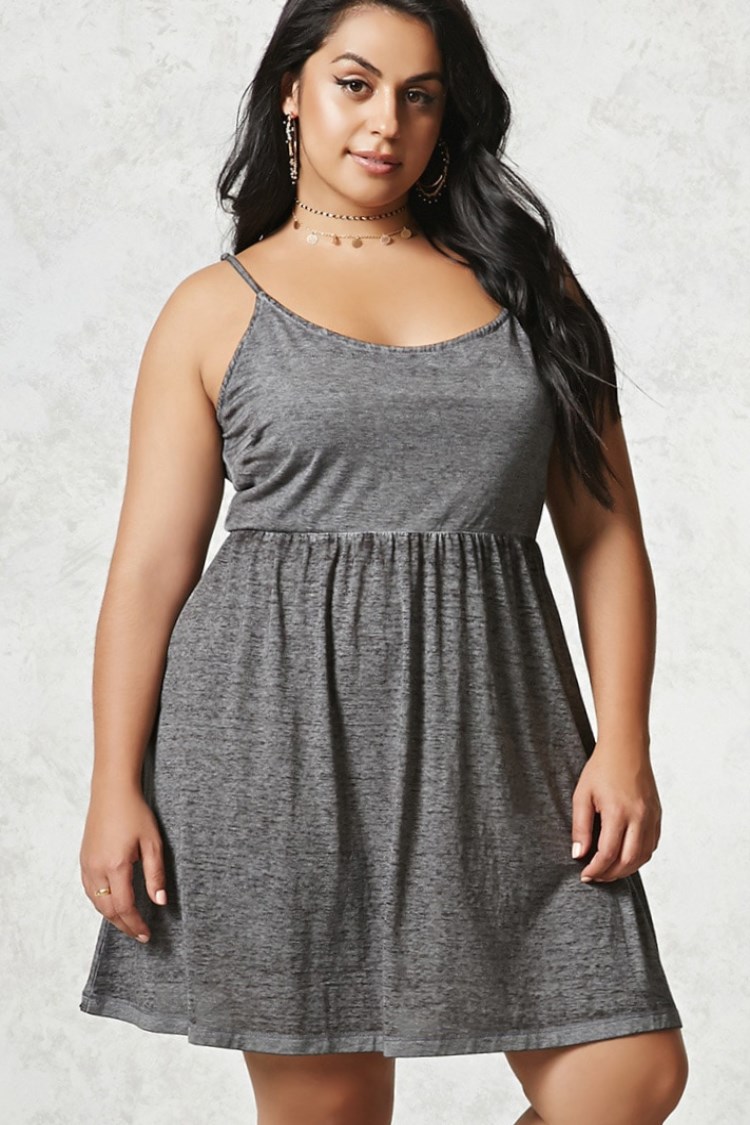 A gray dress is a staple of any wardrobe, as gray goes with any color. This lovely dark gray dress will look good with any complexion and any accessories, making it a versatile piece that everyone should have in their wardrobe. This dress is a perfect casual dress for spending time with friends or going shopping.
Floral Print Cami Dress
This summery dress is perfect for any party, indoor or out. The light color and tropical-inspired print make this dress a chic addition to your wardrobe. This dress will bring you back to summer no matter the weather, and florals are flattering on plus size bodies.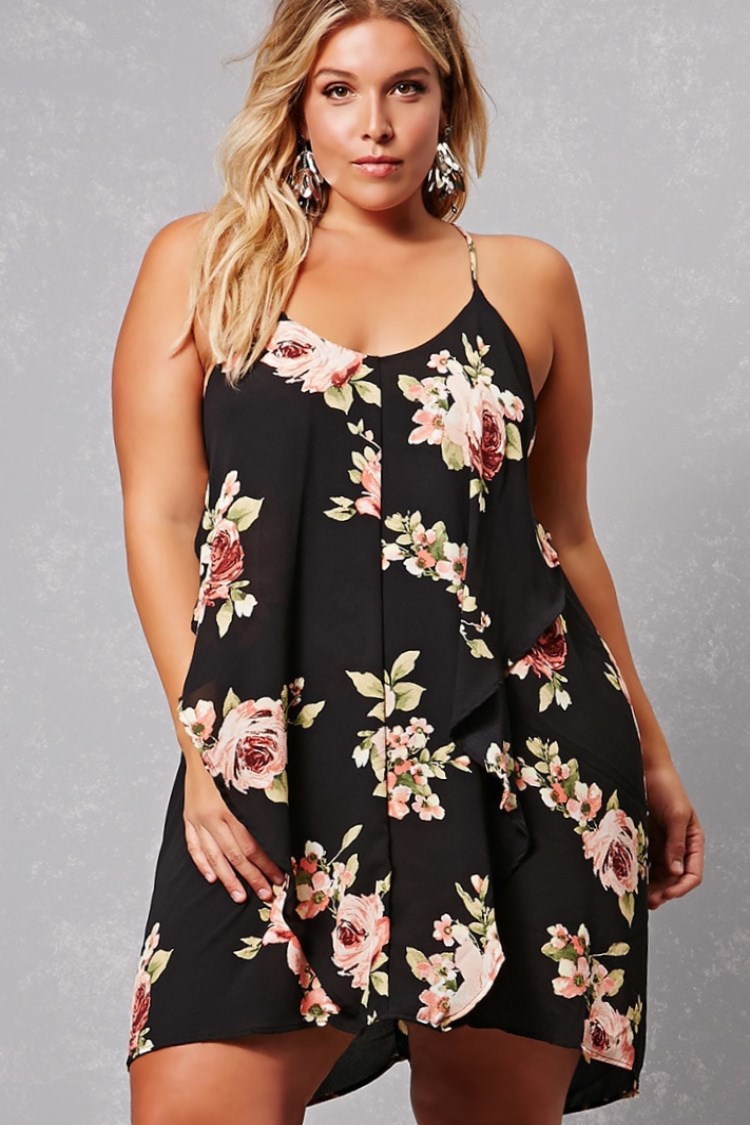 Plus Size Fit & Flare Cami Dress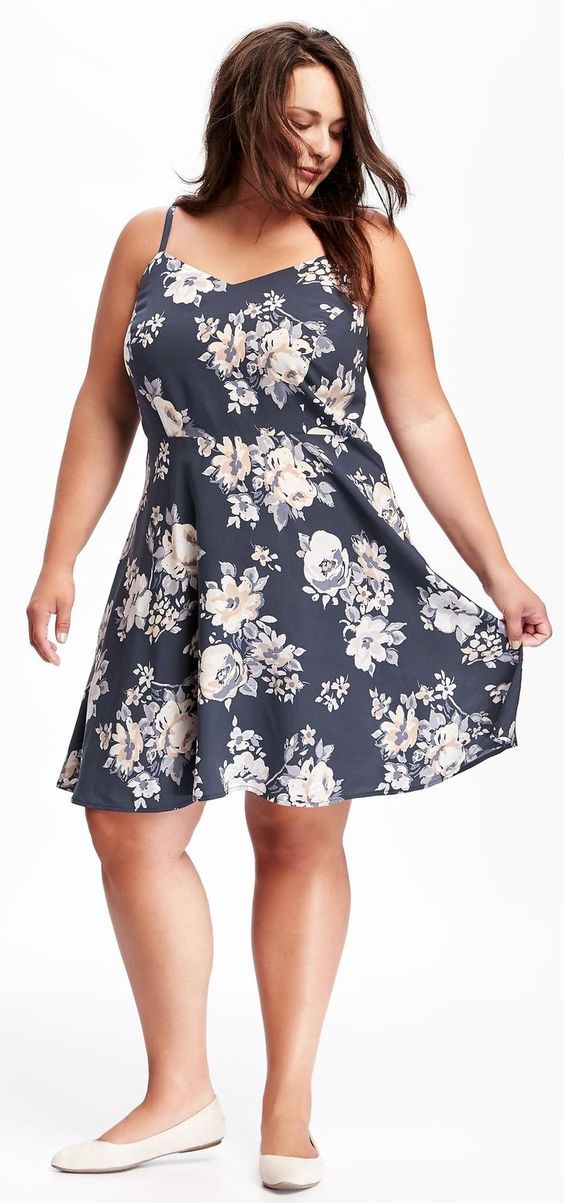 A floral print dress is very sweet, and this cute dress is no exception. The dark base color means it can go with almost any shoes or accessories, making this fit and flare dress the perfect dress for any occasion.
Pink Cami Dress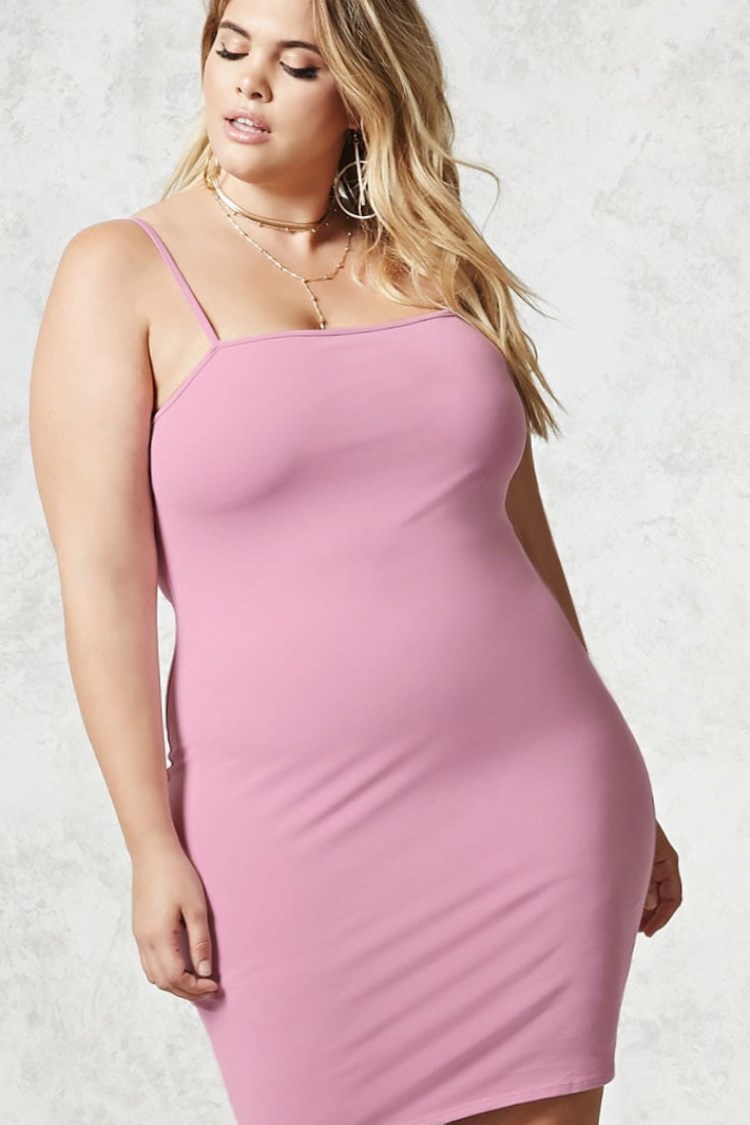 The most striking thing about this dress is the color— a beautiful soft pink. This casual dress is a perfect summer staple and will make your outfit look simple yet put-together when you're out with your friends. The light pink color can look very natural with nude accessories or much edgier with black accessories and statement shoes.
Plus Size Cami Skater Dress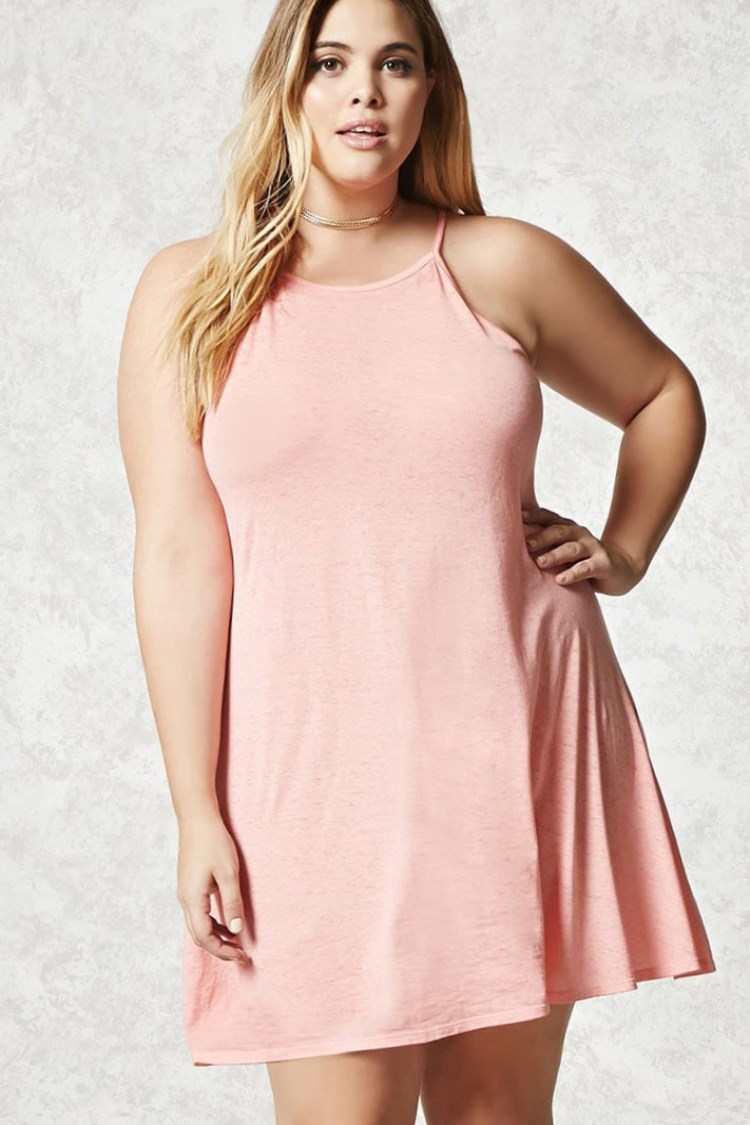 The trendy peach color of this dress makes it perfect for summertime. This color can look good on any skin tone and the style of this dress makes it extremely flattering for plus size women. The casual skater cut of this dress makes it a great dress for spending the day with friends, going to the beach, or simply lounging at home enjoying the summer.
Peach and Black Cami Dress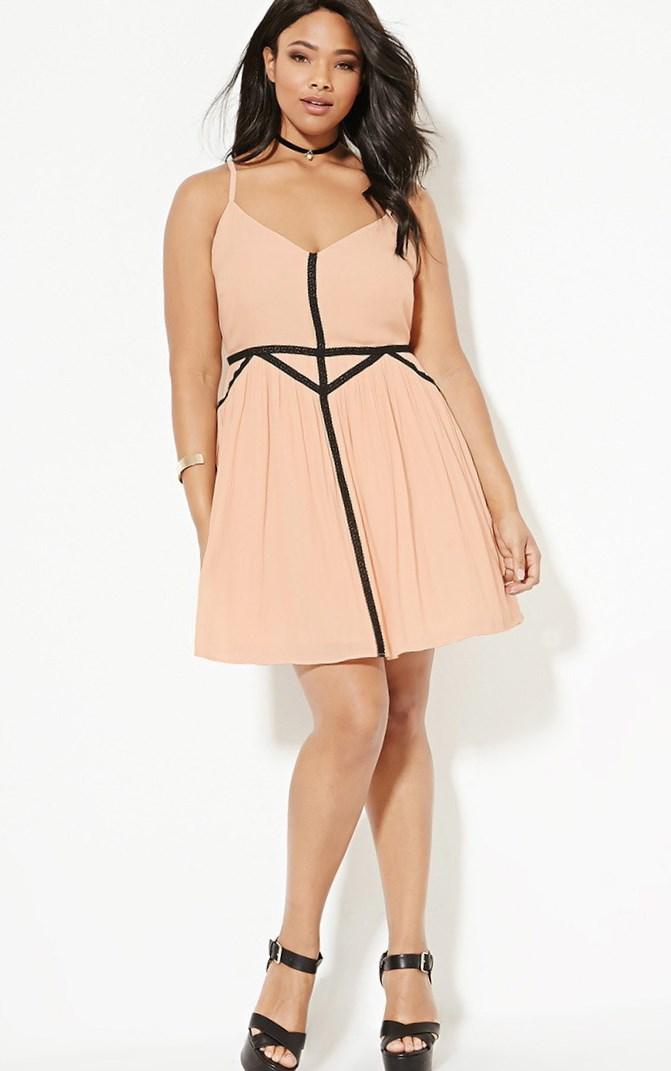 Black accents take this peach-colored dress from casual to elegant. Paired with the right black accessories and this dress can go from casual to party in no time at all. The black accents give this dress the illusion of structure, which makes it an extremely flattering shape on curvy ladies.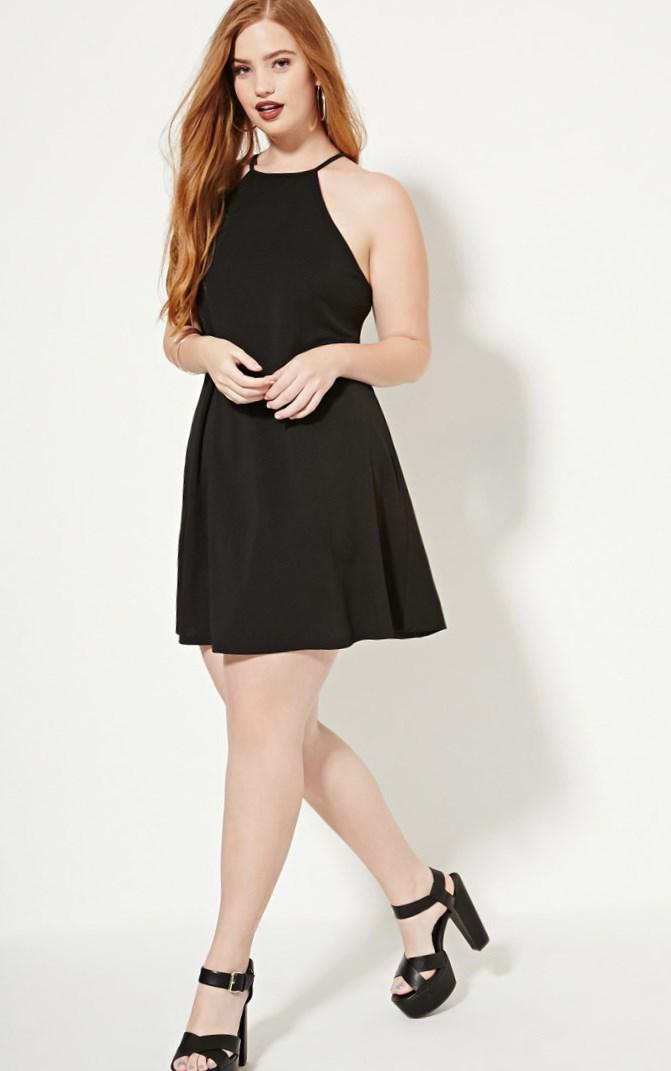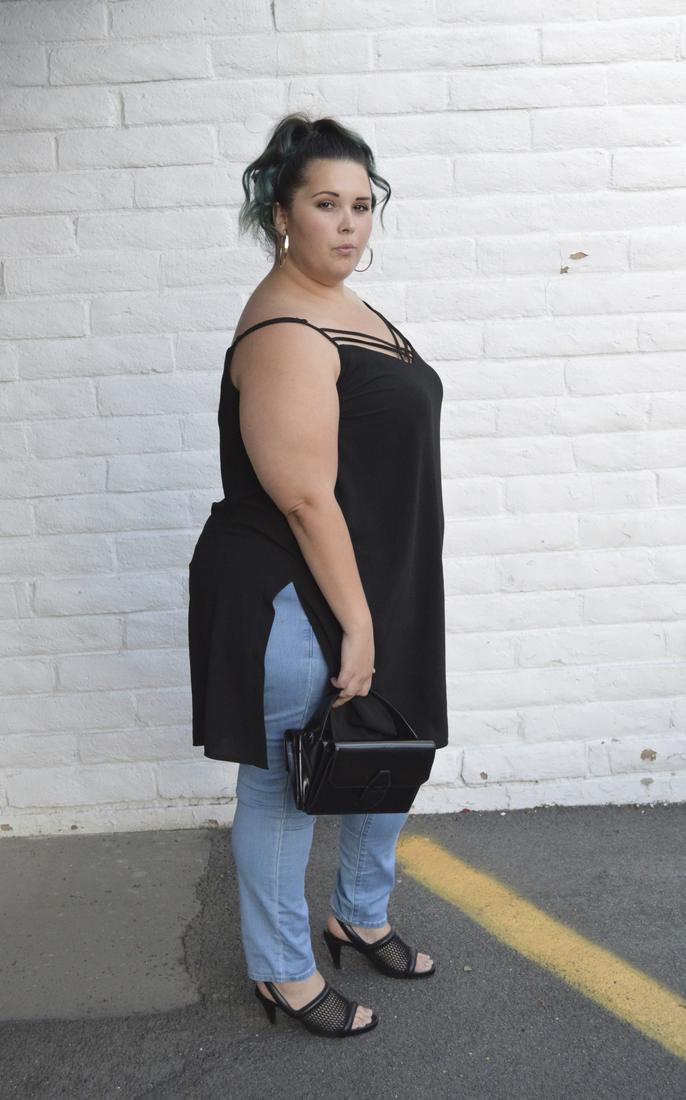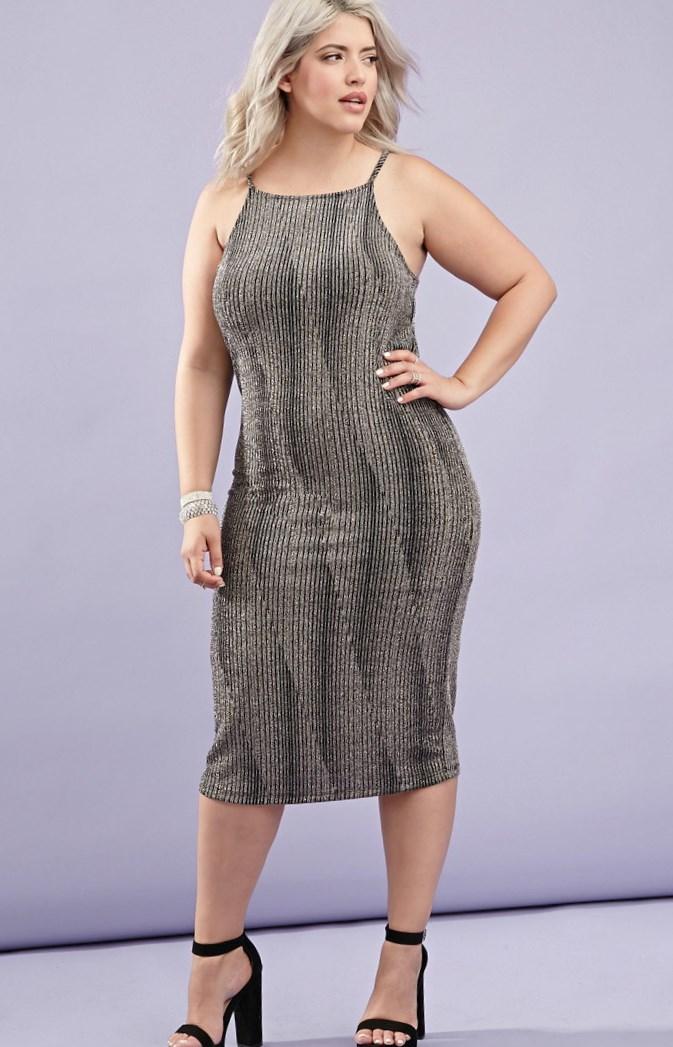 Plus Size Black Velvet Cami Dress With Slit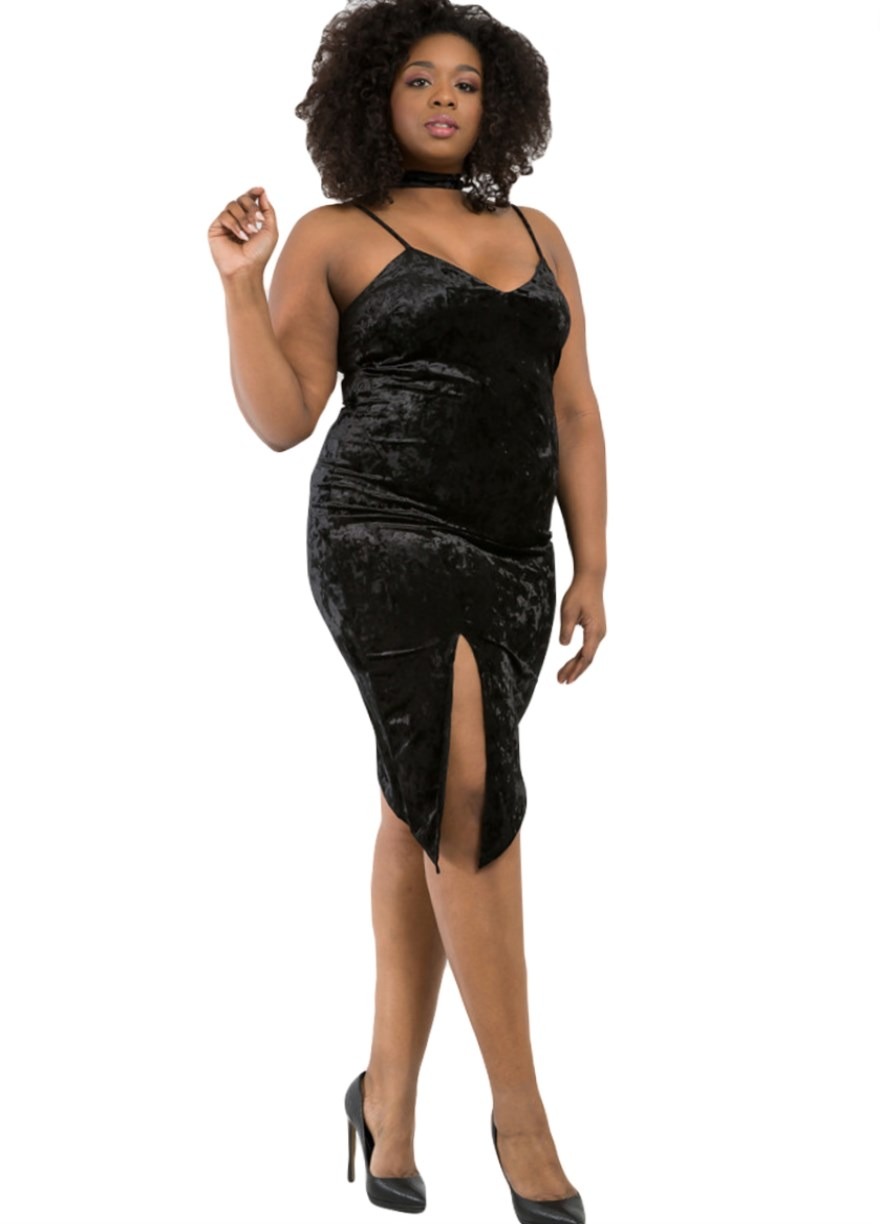 This midi length dress is certainly a statement, and all eyes will be on you if you arrive at a party wearing this beautiful dress. The velvet elevates this simple black dress, making it elegant without being over the top. This dress can be worn anywhere from an elegant party to a night out at the club with friends.
Blue-Gray Velvet Cami Dress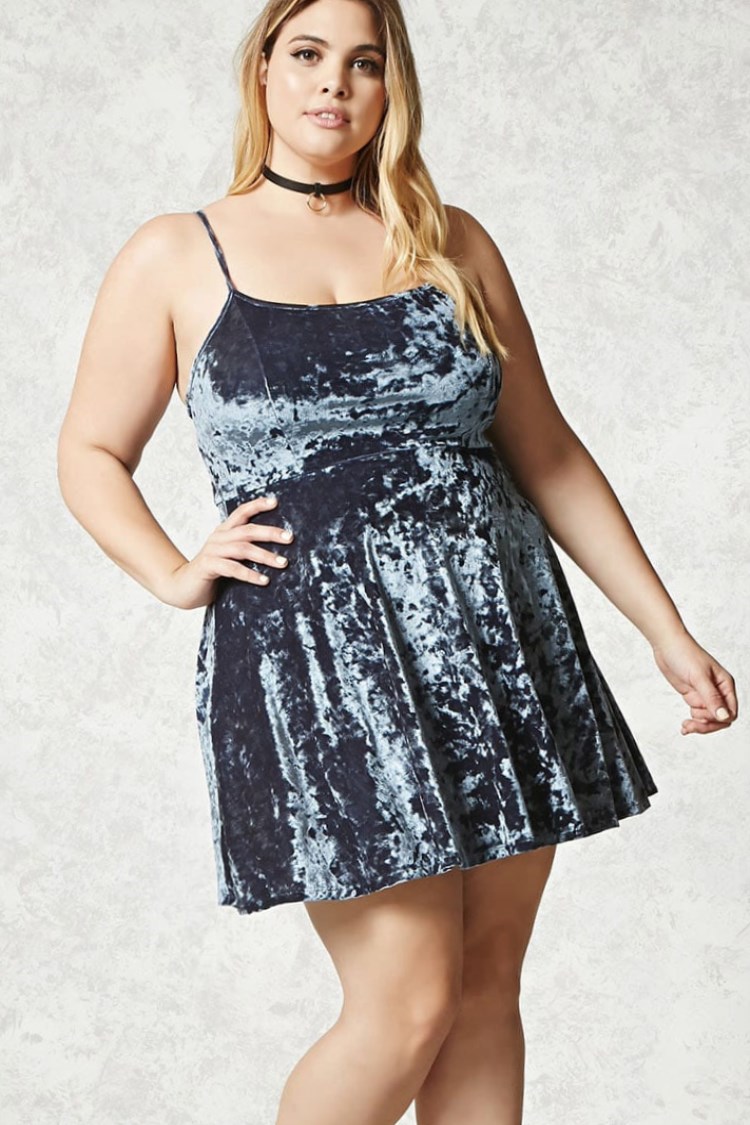 This beautiful dress can be worn casually but can also be stepped up to a slightly more formal look. The velvet material gives this dress an elegance, but the mini length keeps it simple and casual, and very flattering for plus size ladies. The lovely steel blue color looks good on anyone who may want to wear this dress.
Choosing the right dress is important. Cami dresses allow plus size ladies to show off their curves while keeping their look simple, casual, and easy to wear. Cami dresses are very trendy in 2019, and these dresses have a style that any plus size woman will love, and they can easily become a wardrobe staple.