It's that time of year again! Time to deck the halls, and time to start shopping for the perfect Christmas party dresses. Shopping for Christmas attire for women can sometimes feel like a chore, with so many holiday events and parties to attend, but we've made it easier for you and rounded up 20 of the most elegant and prettiest looks out there. And there are more options for plus size women than you might think, with swing dresses in bright reds to formal gowns in brilliant metallics. Choosing the right dress is important, especially depending on what type of event you're going to. We've included a variety dresses that are perfect for work events, Christmas parties, and date nights out. Read on to find your plus size perfect choice for the Christmas season.
20 Plus Size Dresses You Need This Christmas Season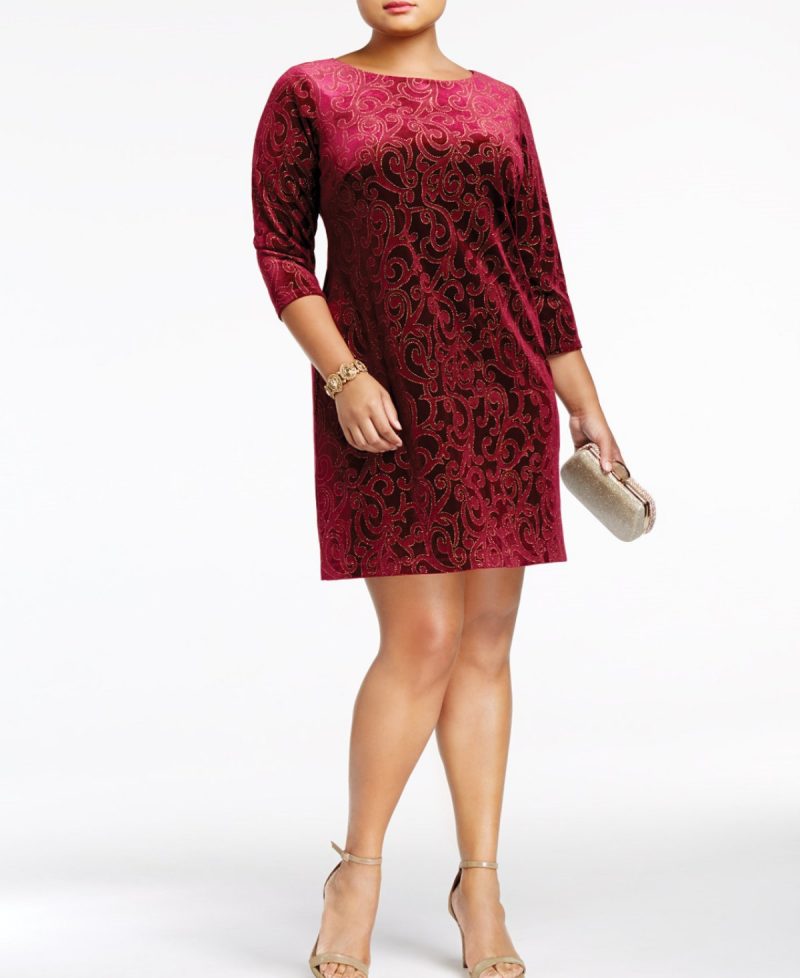 Cute Bell Sleeved Red Dress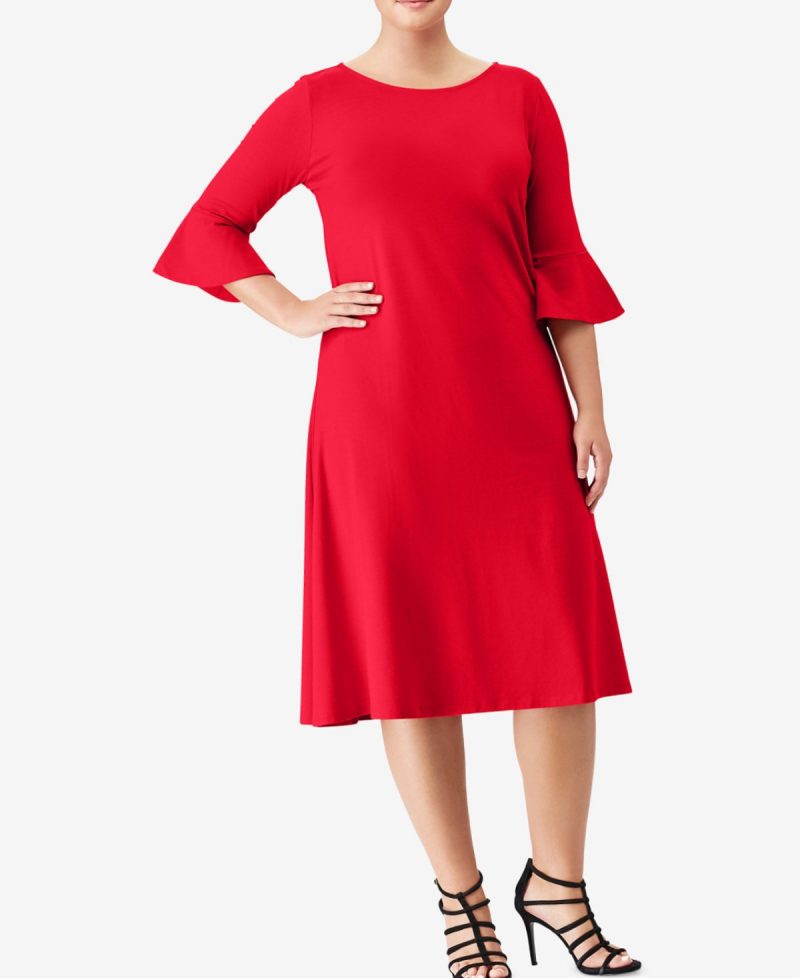 Bell sleeves are so in right now, and this dress strikes the perfect balance between stylish and comfortable. The A-line shape is perfect and flattering for anyone with big hips, and you could definitely wear it even after the 2019Christmas season is over.
Red Christmas Dress with Whimsical Striped Skirt – Perfect for Dinner Out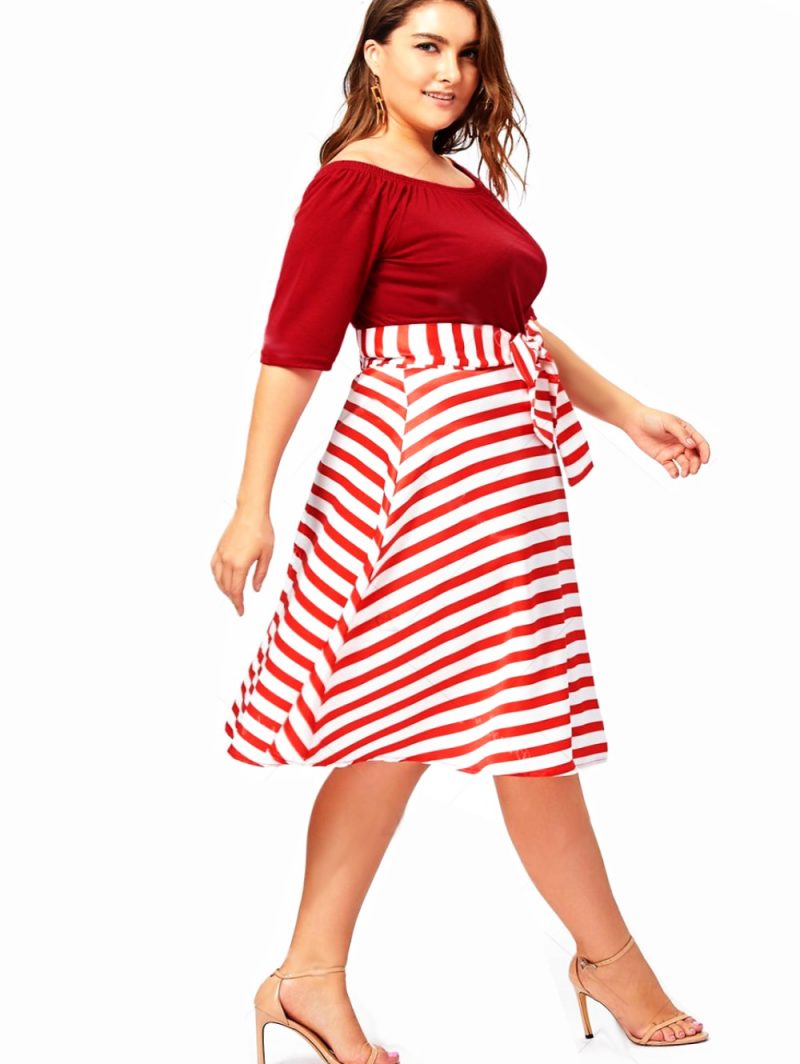 There are so many red Christmas dresses to choose one but this one will help you stand out from the crowd! The striped novelty skirt brings everyone's favorite Christmas candy to mind, and the bodice of the dress is perfect for flattering a big bust.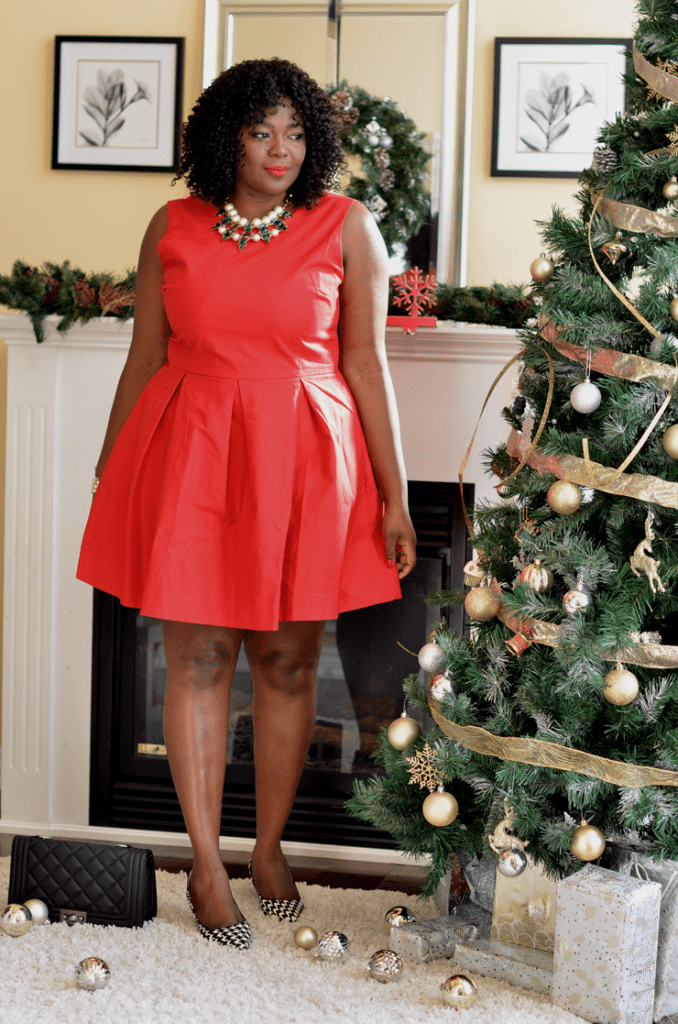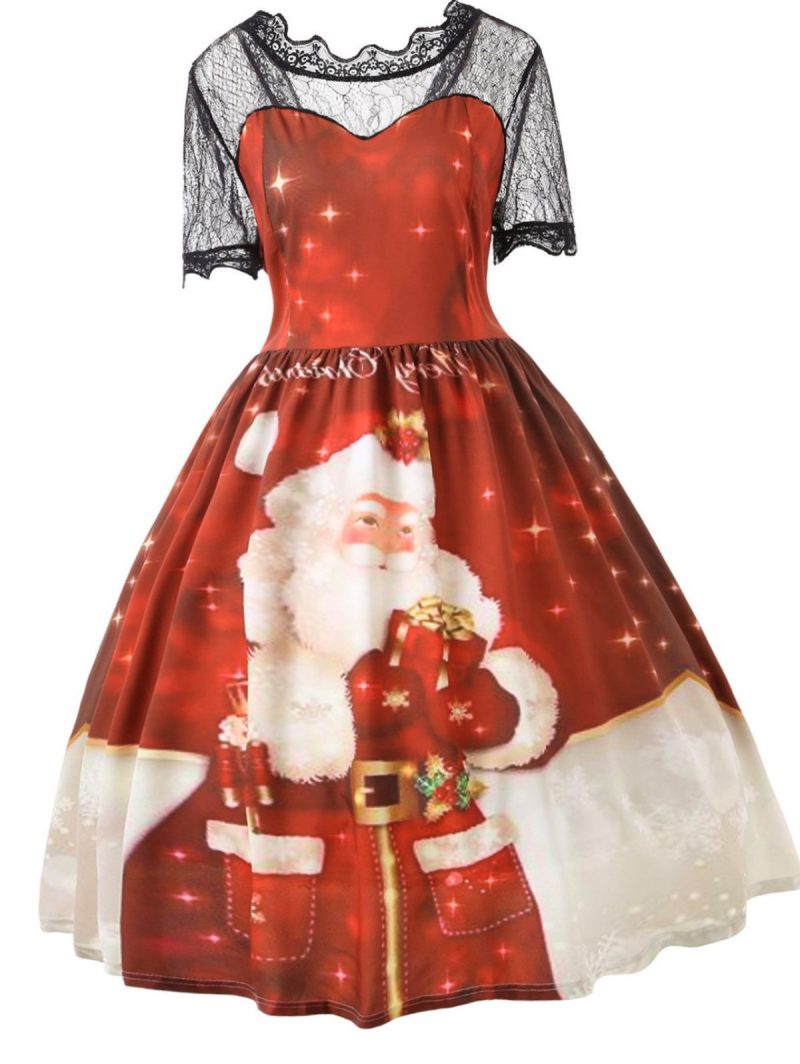 Black Lace and Reindeer Christmas Print Dress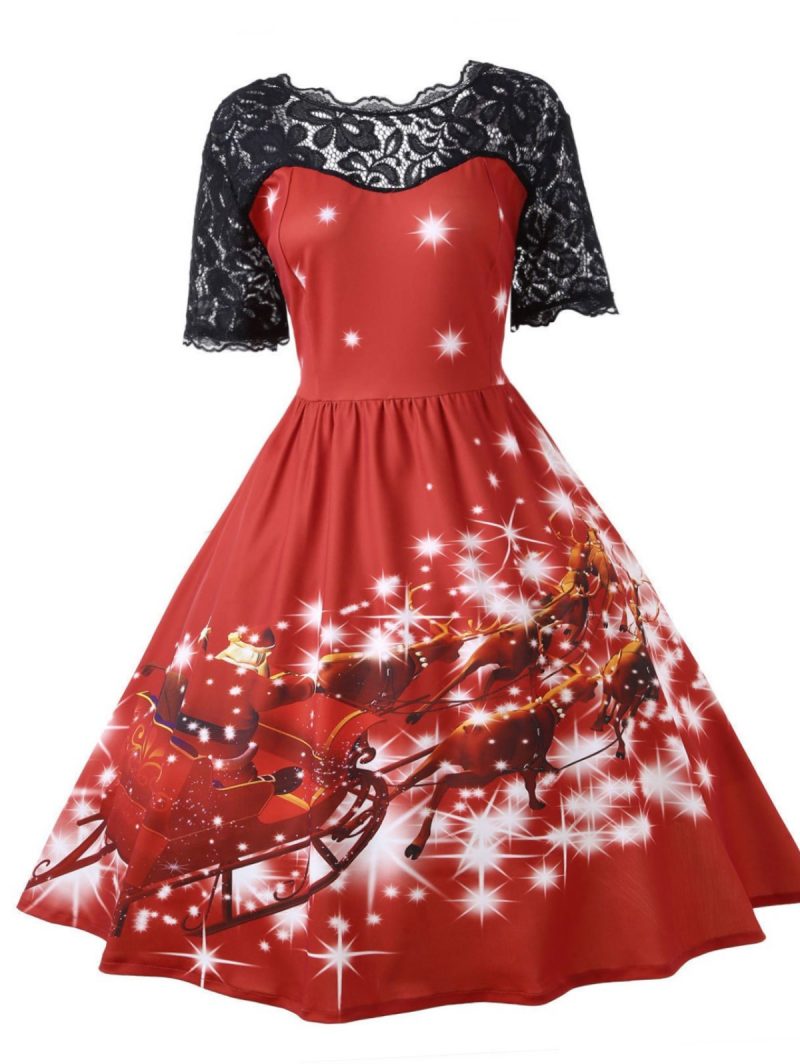 This dress screams festive and is perfect for a Christmas party, community gathering, or Christmas Eve dinner. The black lace overlay makes for a sophisticated shape while the reindeer pattern on the skirt keeps it from being too serious.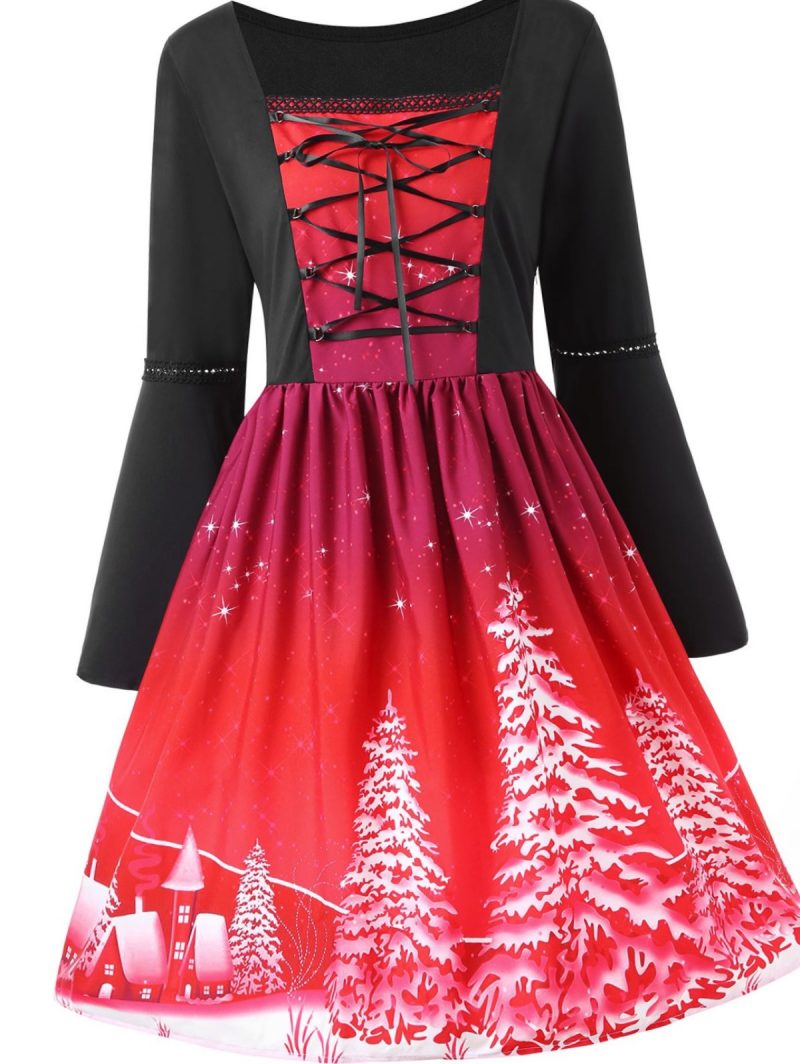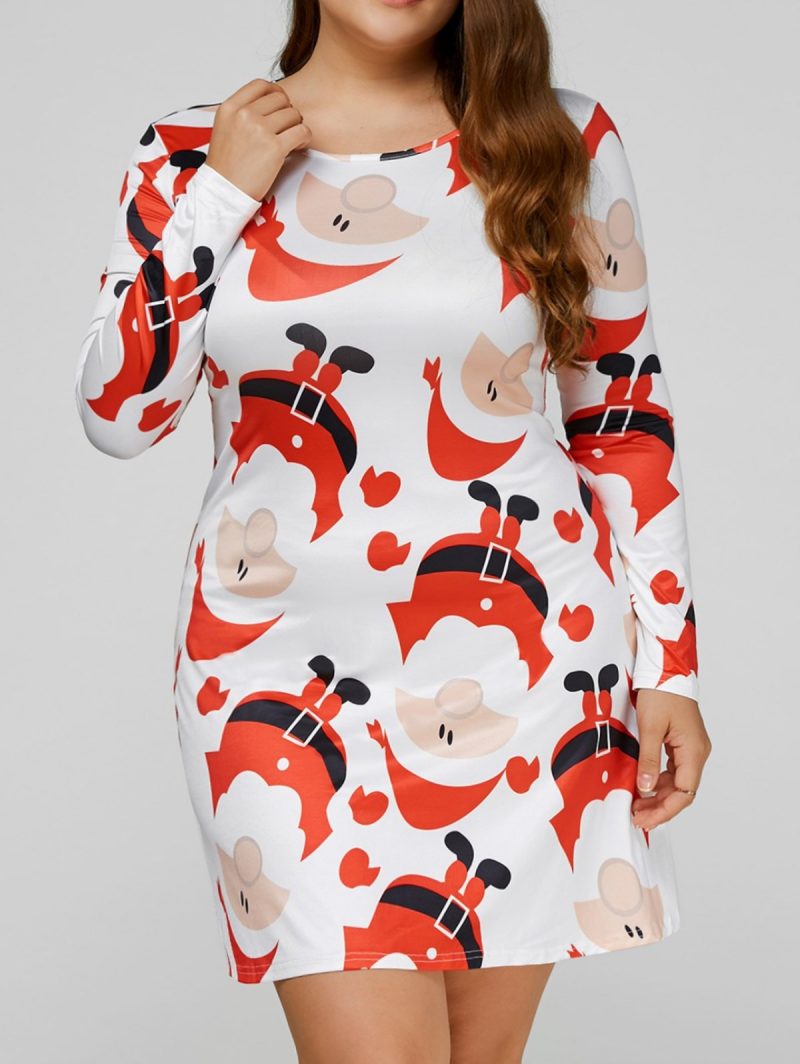 Winter Wonderland Plus Size Christmas Dress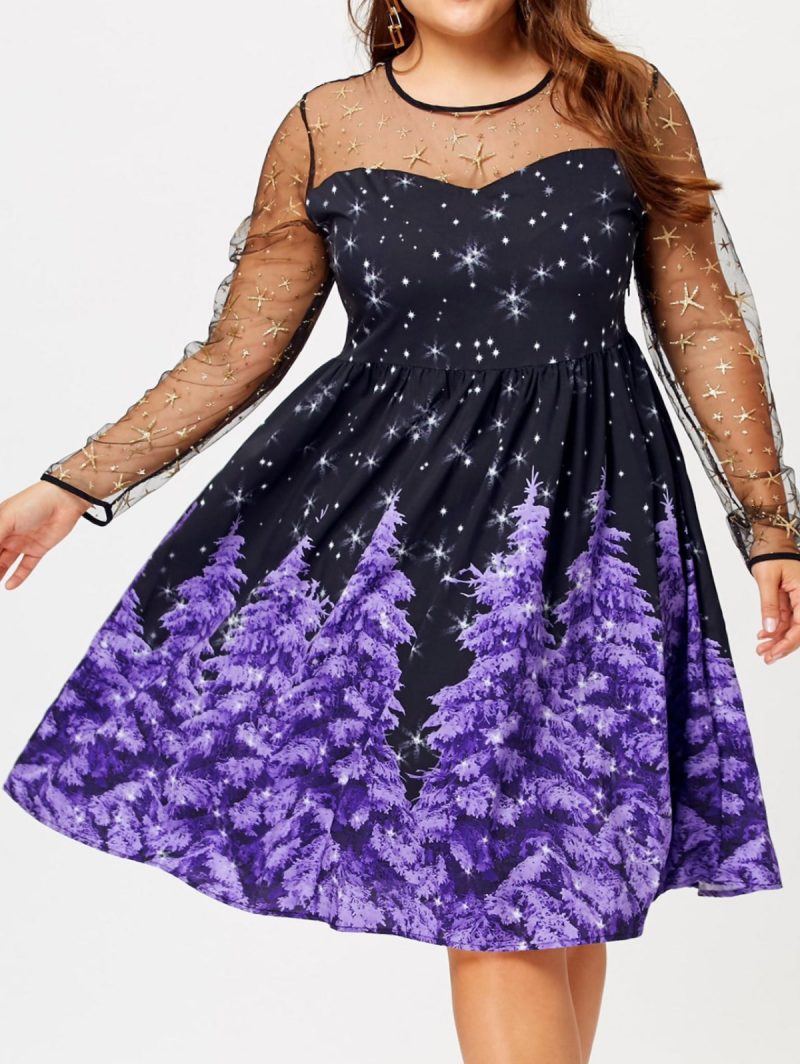 Wear this beautiful dress and you're sure to turn heads! The mesh sleeves with metallic stars are flattering and fun, while the printed skirt truly feels like a winter wonderland. This is the perfect date night dress to impress that special-someone.
Chic Cape Sleeve Gold Metallic Dress
The cape sleeves on this dress are so chic and fashion forward. Combined with the gold and black metallic fabric, you're sure to cut a sophisticated figure at whatever party you wear this to.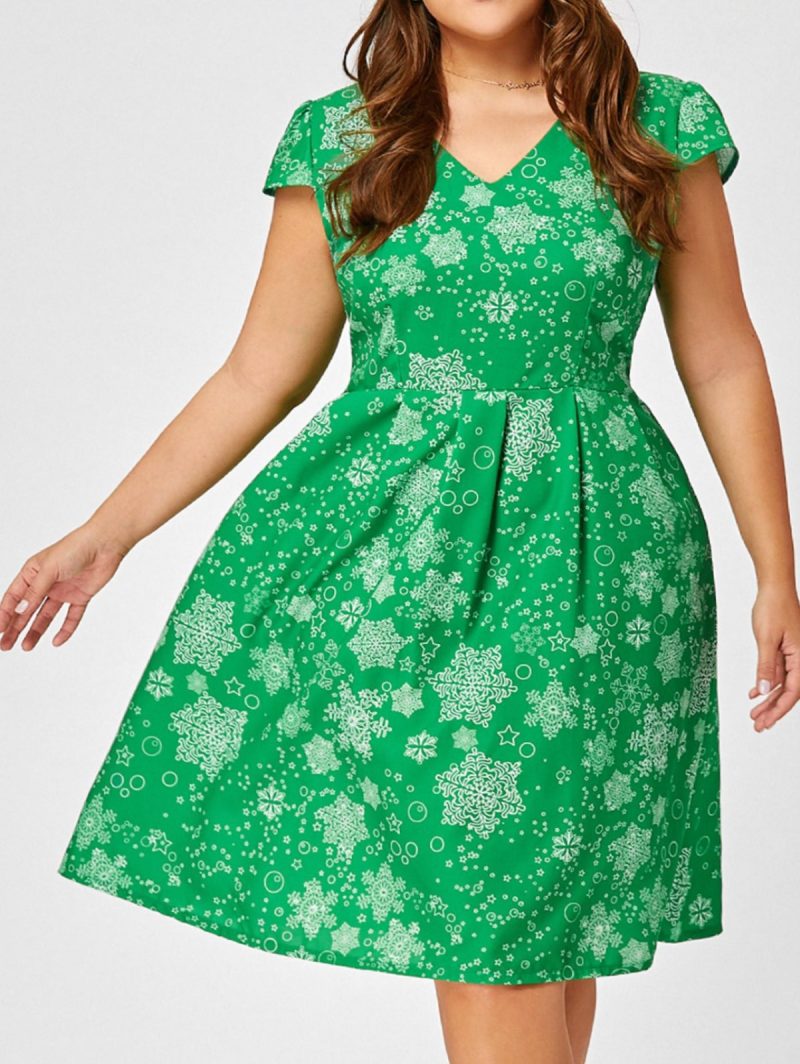 Sophisticated Print Dress- Perfect for a work function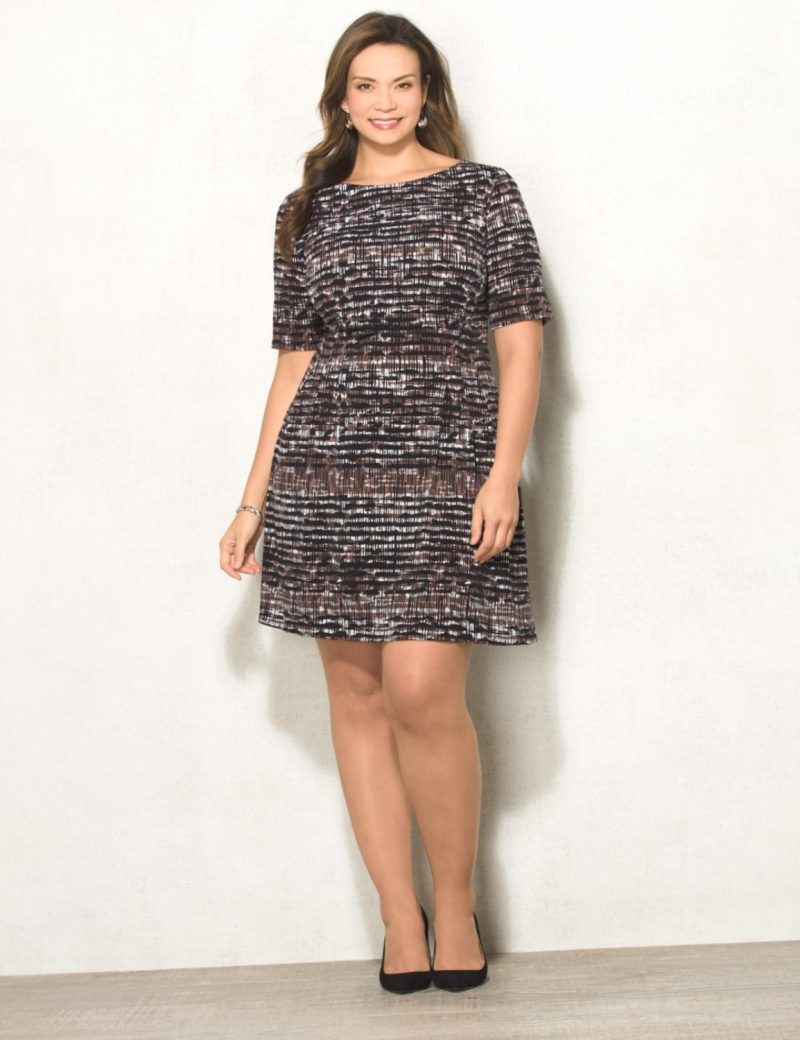 Not a fan of bright reds or greens? That won't be a problem with this sophisticated yet fun print dress. It's perfect for a work event or relaxed evening in. Even better, you can definitely wear this one all year round.
Chic Metallic Silver Belted Dress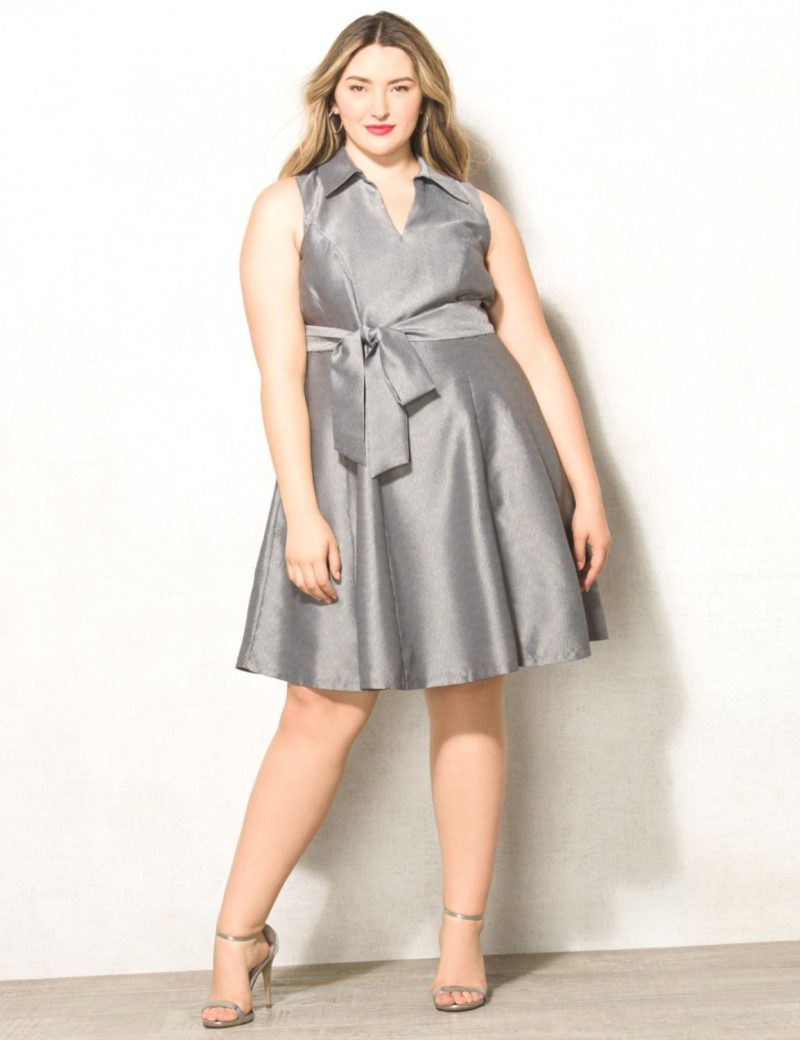 Have a formal function to attend but don't want to wear an evening gown? This silver cocktail dress is formal, yet fun, and the A-line skirt is perfect on any plus-size shape.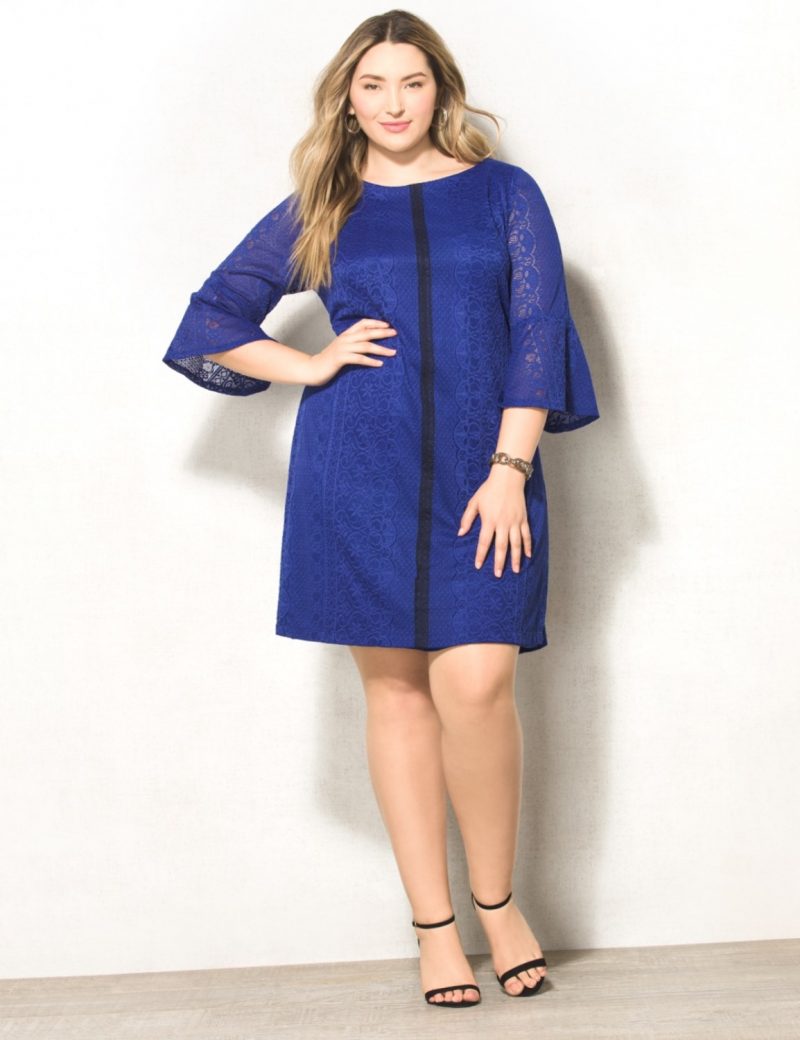 Red and Black Snowflake Print Swing Dress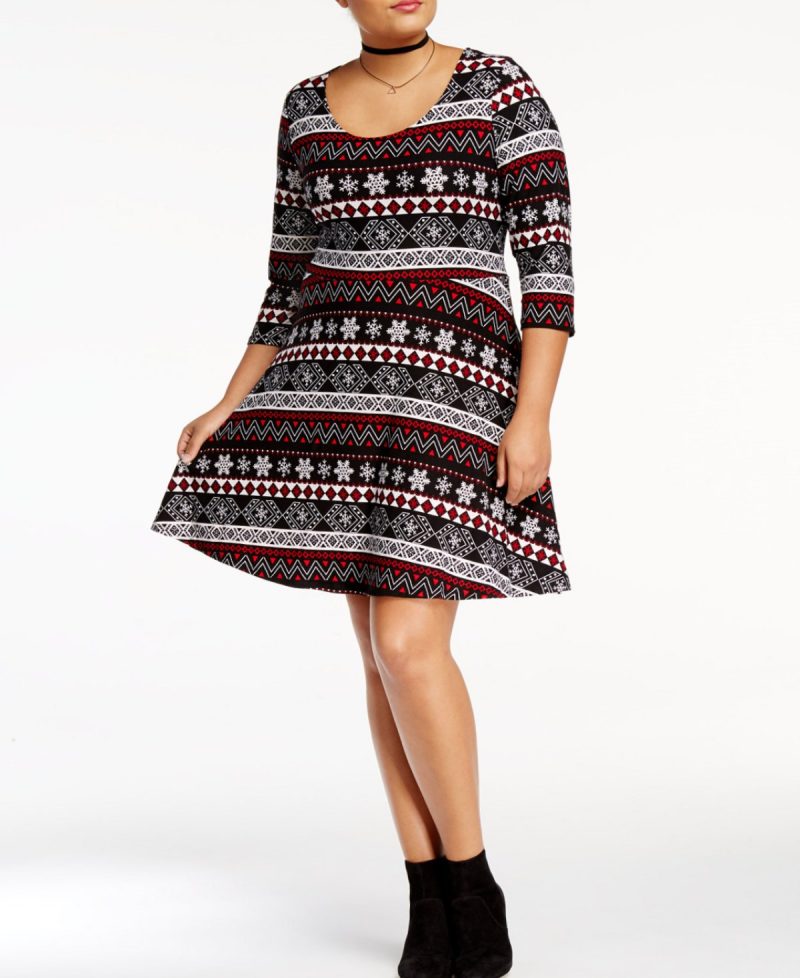 You can wear this versatile print dress all Christmas! The bold snowflake print is sure to turn heads and the flattering shape make this one perfect for a girls night out or a family dinner.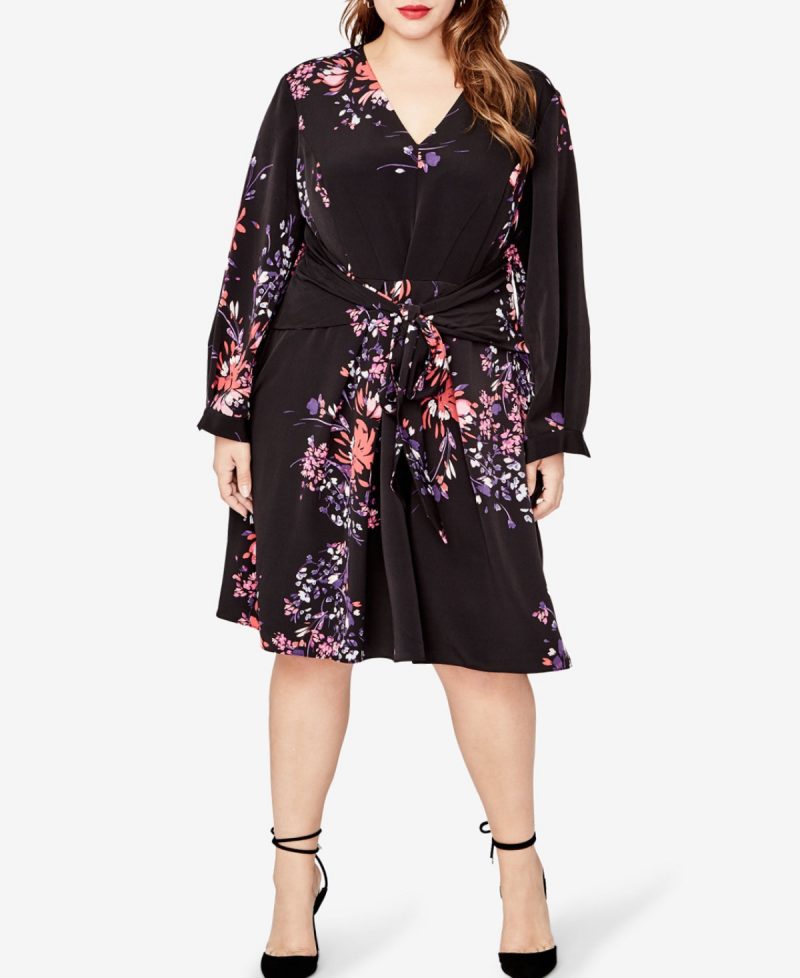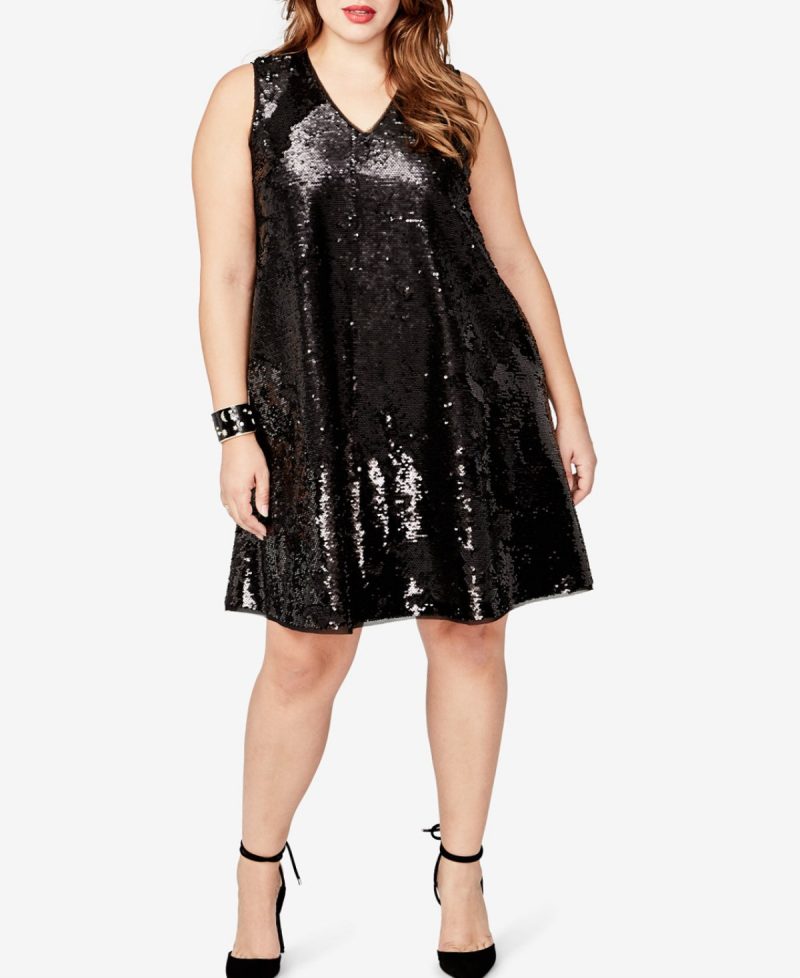 Long Sleeved Metallic Velvet Dress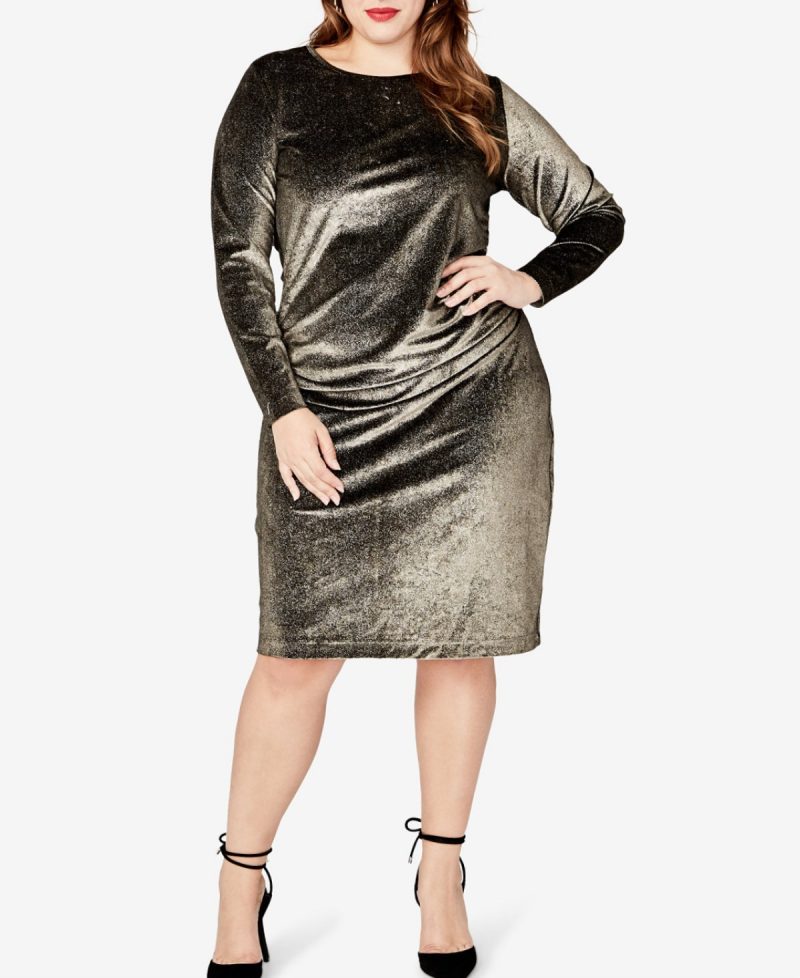 This perfectly draped dress is form fitting yet flattering, and the midi length skirt is very on-trend. It's versatile enough to wear to dinner or a night out, and sure to be comfortable as well.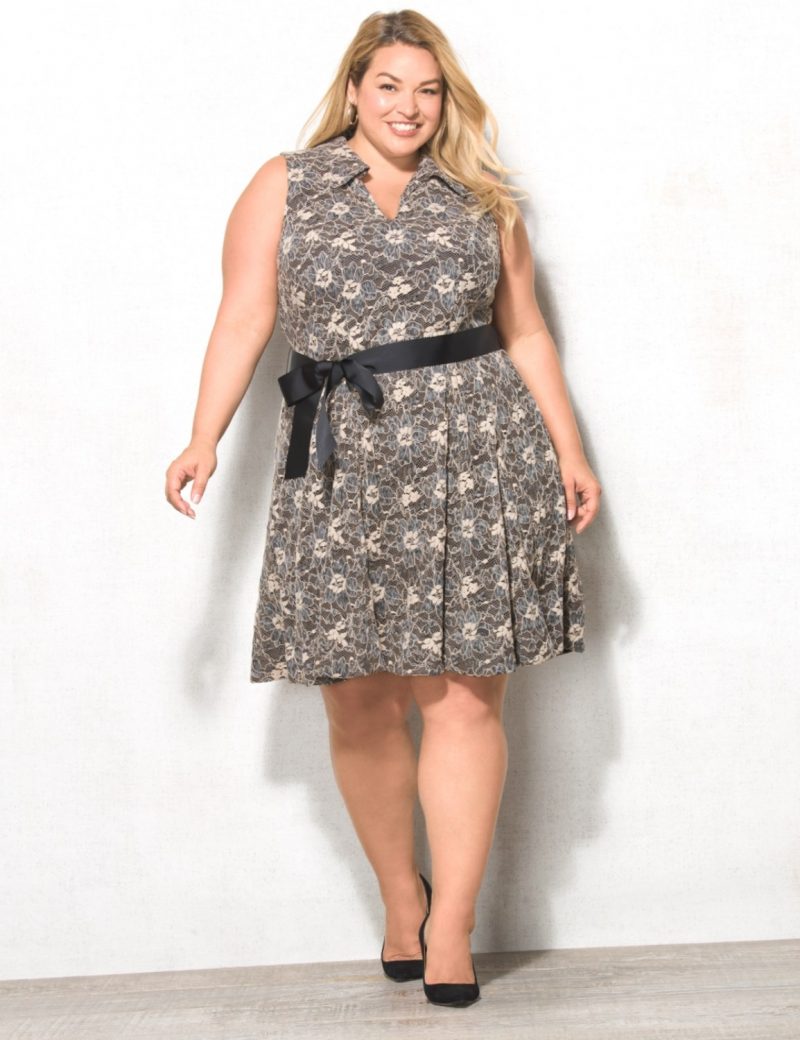 Gold Rose Print Burgundy Evening Gown
This formal gown, in lush brown, burgundy, and gold is truly a show stopper. The bodice is crafted to be flattering on anyone with a larger bust, and the flowing skirt is red-carpet worthy.
vintage 1940s christmas novelty dress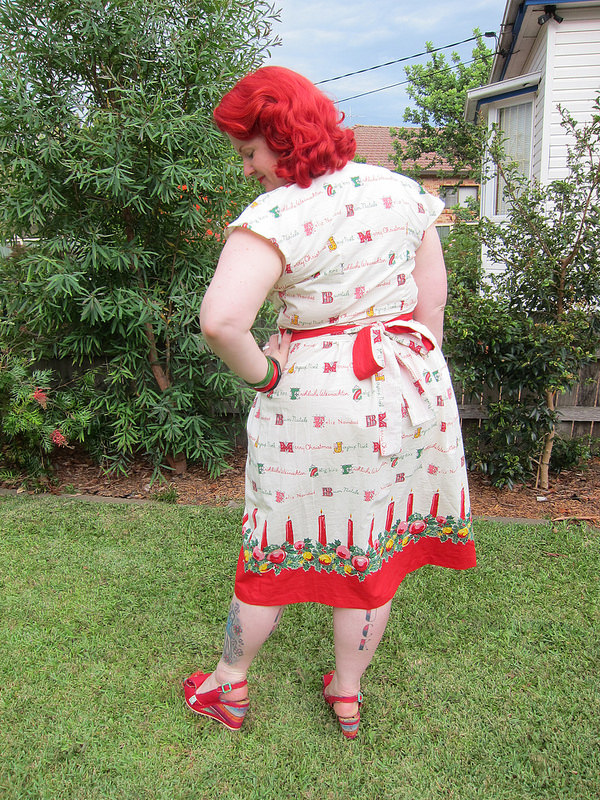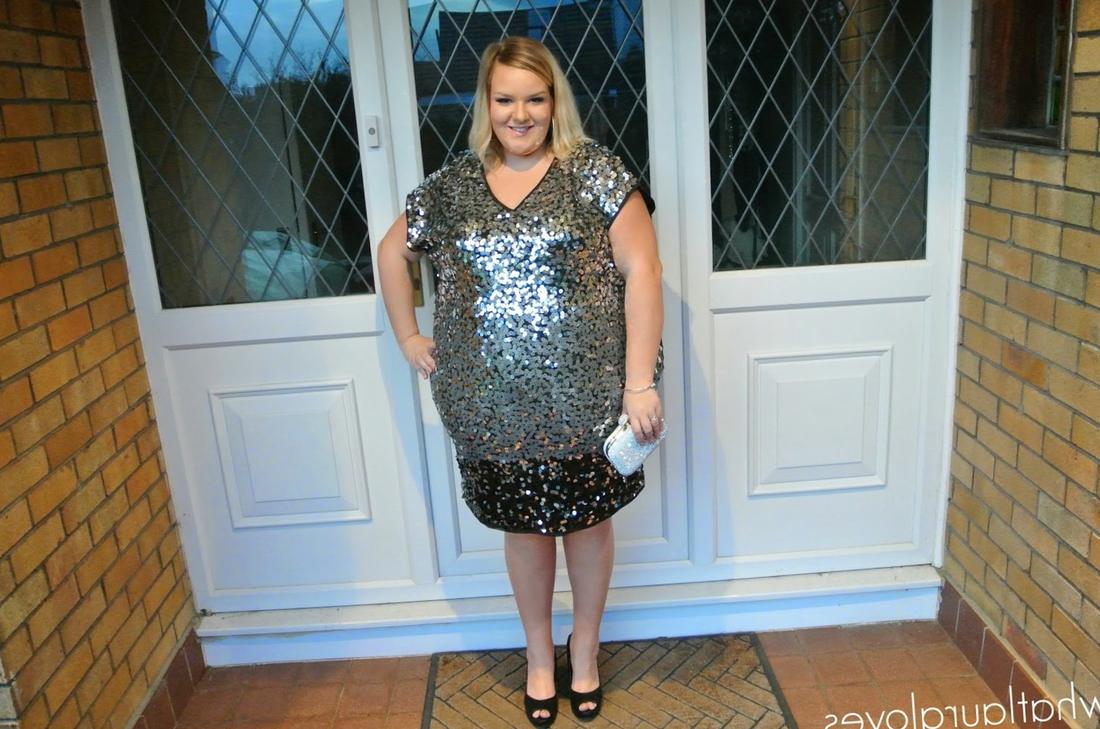 Gold Floral Print with Mesh Sleeves- Perfect for a girl's night out!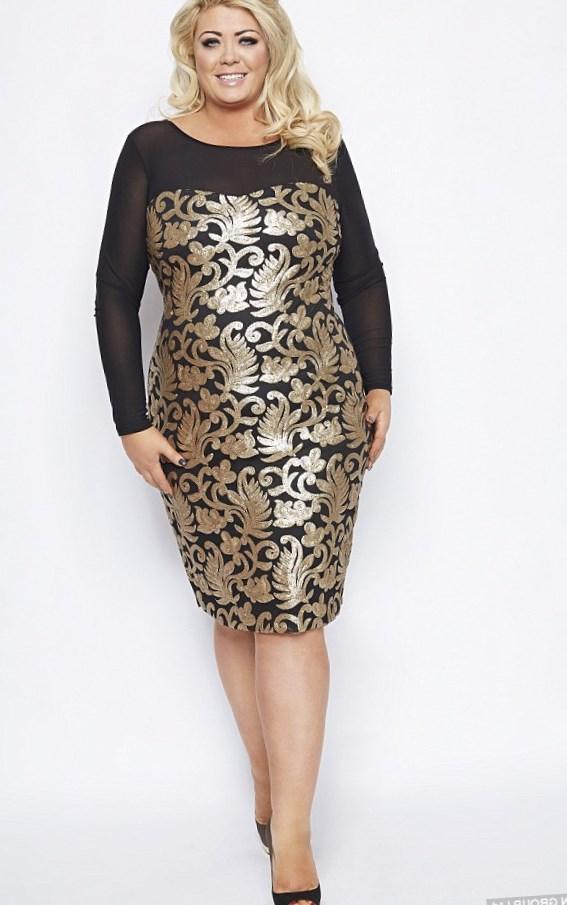 This dress is chic, with a hint of sexy. The black mesh sleeves reveal just the right amount of skin, and the metallic gold makes it perfect for the holidays.
Red and Navy Geometric Christmas Knitted Skater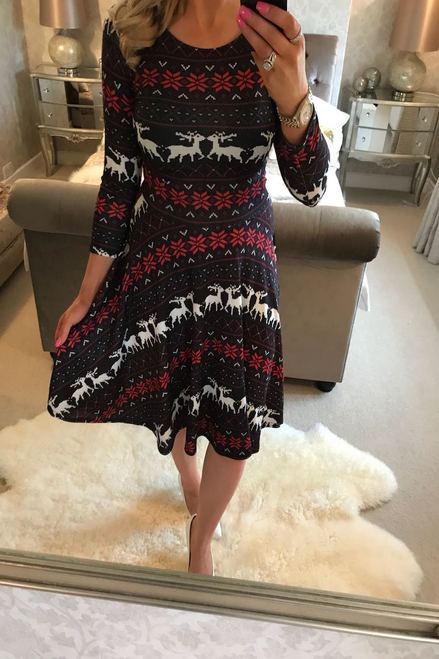 Hopefully these Christmas dresses for women have given you plenty of ideas for the 2019holiday season. Any one of these dresses is perfect for a Christmas Eve party, a holiday work function, or a family gathering. You're sure to look festive and sophisticated this Christmas in any of these womens plus size dresses.